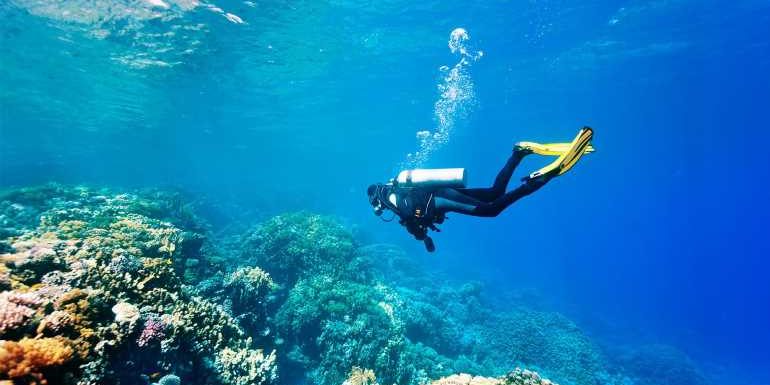 The 39-acre Montage Los Cabos has recently launched a new Montage Dive Center in partnership with Compass Sports. It is one of the first resorts in Los Cabos to have a PADI-certified dive program. The program includes the following offers:
Certification: For the beginner diver, certifications range from the first core scuba diving certification, the Open Water Explorer, which includes two shore dives in Santa Maria Bay and two boat dives in the Corridor. Montage Advanced Adventurer Premium enables guests to dive to 30 meters with two shore dives and an additional night dive and two boat dives.
Specialty courses: Guests who are already certified can strengthen their skills with a Nitrox course, embark on the PADi digital underwater photography course or take a PADI deep diver course to learn how to descend to 40 meters.
Diving excursions: Guests can dive right in Montage's backyard, which offers walk-in access, or can take a relaxing cruise to the Corridor to explore the massive boulders and soft corals of the Sea of Cortez.
Expeditions: Outside of Cabo, the newly launched program features diving at Cabo Pulmo and Gordo Banks.
Source: Read Full Article