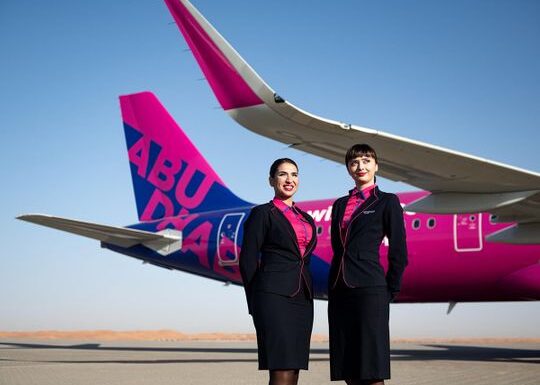 Dubai: Passengers from UAE to India who had been deferring their travel plans because of high airfares can now breathe easy.
After three months of high fares, booking aggregators and travel agents have confirmed that return ticket prices from UAE to India are set to decrease by 15-30 per cent from summertime highs of Dh1,800 to Dh2,600.
Rates are expected to soften after September 14 and remain in the Dh794 to Dh952 range until November 1. These fares will remain consistent on flights to major cities in India. Following this, fares are expected to stay elevated until the second week of January 2024, coinciding with the festival season as well as the New Year rush, say travel agents. Moreover, Dubai's flagship carrier Emirates will introduce Premium Economy services to Mumbai and Bengaluru from October 29, coinciding with the beginning of the winter peak season.
Basheer Mohammed, General Manager of Europe Travel and Tours, said, "After an expensive summer, especially for average middle-class families, fares are finally stabilising in the India-UAE sector." He added, "Currently, fares to the Mumbai and Delhi sectors are from Dh900 to Dh1,200. Fares to South Indian destinations are also in the same price range."
Sweet respite in airfares
Many Indian expatriates returning to the UAE after the summer holidays had to delay their travel plans due to a more than 200 per cent increase in fares compared to off-season dates.
ALSO READ
Tourists are packing European hotspots undaunted by higher airfares and hotel costs
Here's why UAE residents will spend more on travel
UAE-India travel: Fares rise as high as 200%, forcing many expats to postpone returns until September
However, fares for round-trip travel have now significantly dropped. For instance, an Economy class ticket from Dubai to Mumbai was initially priced at Dh890-Dh1,200 for travel from September 4 to 9 but has now been reduced to Dh845-Dh928 for travel from September 14 to 21. Similarly, Delhi-Dubai flights were priced at Dh1,073 for late August to early September travel, but they now average Dh908 for later this month.
On the hyper-busy South India sector, especially Kerala, fares had surged to Dh1,288-Dh2,277 in late August. However, off-peak fares for September and October now average Dh600-Dh1,000 per traveller. Dubai to Kochi fares stand at Dh922 (compared to return fares of Dh1,427), and Dubai to Chennai is Dh914 (compared to peak-summer highs of Dh1,718)."
Uptick in inbound travel
The inbound UAE share has seen a marked increase from 28 per cent to 39 per cent, indicating strong interest from international travellers to explore UAE's offerings, said Atish Thapa, Head of Business and Marketing Middle East, Cleartrip.com.
Stay trends, according to Thapa, indicate that Indian travellers stay longer in the country. "About 24 per cent of the visitors are staying for four weeks, compared to the 23 per cent choosing to stay for one week," he explained. About 15 per cent stay for five weeks. "This reflects a healthy blend of short-term tourists seeking a brief getaway and longer-term visitors, including those visiting friends and relatives," Thapa added.
Busy season ahead
According to Sachin Gadoya, CEO and Co-Founder of musafir.com and Musafir Business, as Q4 draws near, the UAE's travel landscape is set for a massive change. "A convergence of many factors, including pleasant weather and a busy event calendar, is expected to cause a surge in inbound travel" especially from India, which remains UAE's leading source market for inbound travellers, said Gadoya.
According to the Dubai Department of Economy and Tourism, Dubai welcomed 1,223,000 travellers from January to June this year, a 43 per cent hike compared to the same period last year. With mega events like the Formula 1 Etihad Airways Abu Dhabi Grand Prix to COP28, this sector will see a substantial rise in inbound travel, said Gadoya. "We also predict several travellers to blend business with leisure activities," he added.
It's not surprising that Bollywood actor Ranveer Singh, notorious for his flamboyant wardrobe choices, doesn't travel light. The face of Abu Dhabi tourism for India, told Gulf News that he is one of those guys who travels with tonnes of baggage, and we aren't talking about the emotional kind.
"I am not a light traveler for sure! My luggage would always appear like that of a family of four, and I like it that way," said Singh in an email interview.
The actor, riding high after the success of his recent Hindi-language blockbuster 'Rocky Aur Rani Kii Prem Kahani', claims he loves to be the most interestingly dressed person in the room, and his holiday wardrobe understandably reflects his love for all things quirky, outlandish, and everything in between.
"Everything has to be matching, right from my outfits to shoes and brogues to pocket squares and fedoras. Everything means everything; I like to be up-to-date from top to toe. So, all that adds up," he explained.
The adage that the clothes make the man rings true for Singh, who lets his vibrant personality shine through his bold fashion sense.
While the 38-year-old isn't afraid to push boundaries when it comes to his clothes, his travel choices are surprisingly staid and conservative. His idea of a perfect holiday runs on these lines.
"The idea of a perfect holiday for me is about getting the best place to relax with a touch of the vibrant culture of a destination. It has to be a place that I can visit multiple times and won't get bored. Abu Dhabi is at the top of my list because what I get to see here is not something I find outside. From rich culture to modern architecture, this city has it all."
Going to Abu Dhabi certainly is my most memorable holiday. It has rich culture, and the heritage value of its magnificent structure — this city is very close to my heart and has always given me a bundle of memories on my visits. Every time I visit, there is something new to discover, and I always leave with countless memories and a strong desire to return
And since he's the face of Abu Dhabi tourism for India, he has explored the city from start to finish. He has a few tips up his fashionable sleeves.
"Abu Dhabi has some beautiful breezy beaches, and they are the real hidden gems of the city … This place has the vibes," he said. He also recommends strolling through heritage sites across the City. He says there are 23 heritage landmarks that are worth checking out.
"Qasr Al Hosn and the presidential palace of Qasr Al Watan is something I strongly recommend to tourists … Another iconic destination is the Louvre Abu Dhabi Museum, known for its cultural significance. Both are my absolute favorites," he added.
He's also a fan of jumping into a roller-coaster and having some adrenaline-charged fun.
"According to me, one of the must-visit attractions is Ferrari World Abu Dhabi, where you can enjoy thrilling rides, including the world's fastest rollercoaster. Riding the world's fastest roller coaster at Ferrari World Abu Dhabi was truly unforgettable as it accelerated from 0 to 240km/h in just 4.9 seconds," he adds.
And since he's the face of Abu Dhabi tourism for India, he also enjoys a string of privileges. Being a part of the Formula 1 Abu Dhabi Grand Prix remains one of his life's highlights.
"Fulfilling a long-standing wish, being part of the Formula 1 Abu Dhabi Grand Prix at Yas Marina Circuit was an incredible experience," he adds. His love for adventure might come handy since he's all set to play the central character in the Bollywood hit 'Don' franchise. He steps into the shoes of superstar Shah Rukh Khan who featured in its earlier chapters.
Dubai: UAE's ultra-low-fare national airline Wizz Air Abu Dhabi has returned with the #GetLostwithWizz competition, which gives UAE residents a chance to take a flight to an unknown location.
To enter the competition, interested participants must have a public Instagram profile, follow @WizzAir on the social media platform, share a post of their most memorable travel moment, and tag @WizzAir with the hashtag #GetLostwithWizz by midnight September 10. The competition opens today (6 pm).
The flight will depart from Abu Dhabi on Thursday, September 21, in the evening and return on Sunday, September 24. Competition winners from last year were flown to Kutaisi in Georgia. The winners will be able to take along one partner and will also receive two nights' accommodation and travel insurance.
ALSO READ
Wizz Air sharply cuts losses as passenger numbers swell
Eid Al Adha travel from UAE: Wizz Air Abu Dhabi offers 20% discount
Wizz Air launches special fares, Dh1m prize winner plans to get married: Top trending stories this evening May 24, 2023
Wizz Air Abu Dhabi ready to play waiting game on India, Pakistan flights: József Váradi
Johan Eidhagen, Managing Director of Wizz Air Abu Dhabi, said, "We are very excited to launch the competition for places for this special flight to an unmissable yet unknown destination for a packed weekend full of incredible travel experiences."
Wizz Air Abu Dhabi's network includes cities throughout Europe, Africa and Central Asia.
Hopeful participants are advised to share creative, adventurous, exciting, or humorous pictures, with the standout posts with the highest engagement standing the best chance of winning a ticket, said the airline.
Wizz Air Abu Dhabi operates flights to Alexandria (Egypt), Almaty (Kazakhstan), Amman (Jordan), Ankara (Turkey), Aqaba (Jordan), Athens (Greece), Baku (Azerbaijan), Belgrade (Serbia), Male (Maldives), Muscat (Oman), Nur Sultan (Kazakhstan), Salalah (Oman), and Santorini (Greece) among others.
Source: Read Full Article