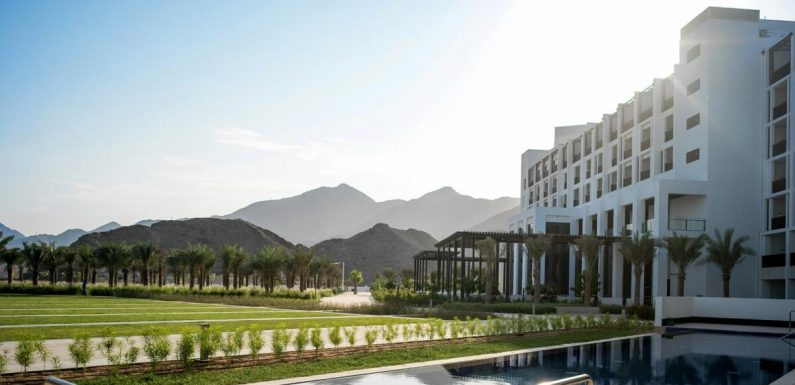 Flying over from London for AHIC 2021, IHG Hotels and Resorts EMEAA CEO Kenneth Macpherson, who handles 1,100 hotels, says there's positivity in the region
IHG Hotels and Resorts EMEAA CEO Kenneth Macpherson said he was inspired by the positivity across the Middle East.
Flying over from London for AHIC 2021, Macpherson, who handles 1,100 hotels, spoke to Arabian Business's sister publication Hotelier Middle East for the first time in three years.
He told Hotelier: "[In the Middle East], I've really admired the resilience here and the pace at which the teams have been able to bring back that spirit of hospitality. It is impressive. There is a positivity in the Middle East and a belief in recovery which is fabulous.
"It's wonderful to hear that, it's humbling and it's impressive."
A global support network
When you look after as many properties as Macpherson does, it is impossible to tour a property as regularly as a dedicated GM would. However, his job is as much focused on staff morale and support as any other hotel leader.
He added: "There's been immense support to keep driving the brand experiences, and through that our brands are stronger. Over the last 18 months, IHG has really had to demonstrate its care towards guests and staff. We've had to play our role in that and we've come out stronger.
Kenneth Macpherson, CEO of IHG Hotels and Resorts EMEAA.
"Right the way through the last 18 months, we've been able to see what is happening across our hotels in 88 countries or so. As a general principle, if we saw Covid enter one new country or market, we could pre-empt and anticipate what we had to do in other markets. As a general rule, we can scale and roll out successful initiatives across the globe."
"Not only does that apply to our previous Covid responses, but also how we can best support owners, how we can find the best talent, and more. The pace at which IHG can identify these practices is extraordinary.
"We've invested in our ability to do this. We have a centralised support platform and invested in it during Covid. At the end of the day, I have 1,100 hotels so ultimately my role is to make sure each hotel, their guests and their staff are supported as best possible."
Inspired by what he's seen in the emirate and by the team at his DFC hotel, we're hopefully to have many more friendly chats with Macpherson soon.
Source: Read Full Article