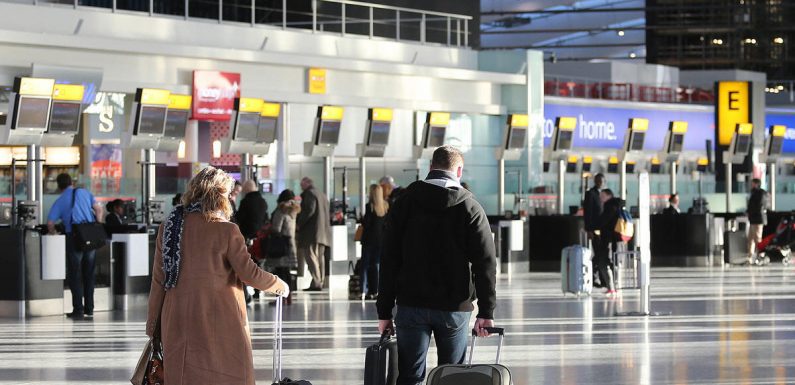 Britain will capitalise on new ruling to claw back tourism spend, says VisitBritain deputy CEO
The British tourism industry has breathed a sigh of relief after the UK finally announced it would accept UAE-administered vaccines.
The easing restrictions on travel between the UAE and Britain represents a welcome step to revitalising the strong tourism and commerce links between the countries, Patricia Yates, deputy CEO of tourism body VisitBritain, told Arabian Business.
"The UAE is a very important inbound visitor market for us," Yates said. "We are working closely with our travel trade and partners in the UAE to promote the very best of destination Britain to drive future trips, as well as highlighting messages of reassurance and welcome."
The London-headquartered tourism body has been tracking consumer sentiment throughout the pandemic with its latest research indicating strong demand for international travel in the next 12 months, with Britain high on the wish list of potential visitors.
Travel sentiment was particularly high in the UAE, with 86 percent intending to travel internationally for leisure in the next 12 months.
Respondents from the UAE planned to travel soon and 82 percent agreed that they would travel internationally as soon as they can after being vaccinated. UAE travellers were the most likely to intend to travel to visit friends and relatives among all markets.
Patricia Yates, deputy CEO of tourism body VisitBritain.
Inbound tourism is one of the UK's most valuable export industries, its third largest service export, worth more than £28 billion to the economy in 2019.
"Tourism is an extremely competitive global industry and we had already forecast a slow recovery with overseas visitor spending in the UK this year of GBP5.3 billion compared to GBP28.4 billion in 2019, so being able to welcome more international visitors back by safely reducing barriers to travel is a crucial step on tourism's road to rebuilding," said Yates.
"As restrictions ease we will be competing hard for international visitors who contribute billions to our economy. Major events including the upcoming Dubai Expo are timely and valuable opportunities to promote Britain globally as a visitor destination," she added.
Source: Read Full Article