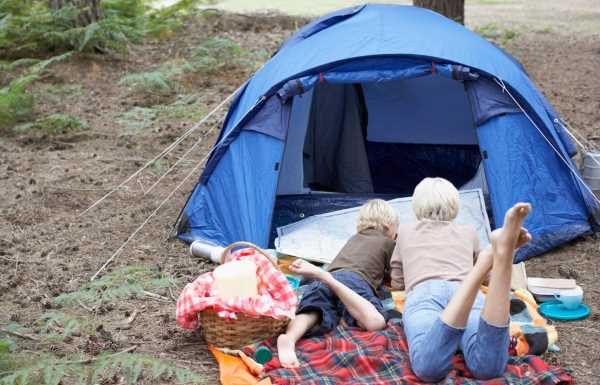 With the announcement that some campsites and caravan parks in England may be able to reopen from 12 April, it looks set for a camping boom.
Campervan and motorhome sharing platform, Camplify, said it had already witnessed a 209 per cent increase in demand since the government's announcement of a potential roadmap out of lockdown.
Meanwhile Campsites.co.uk, which works with more than 3,000 camping and glamping sites across the UK, also reported a big increase in bookings immediately after the plan was revealed, with website visits 250 per cent higher than normal for this time of year and bookings and enquiries up by more than 300 per cent.
But is camping the ultimate outdoor escapism or hell on earth?
Two travel writers share their thoughts.
Why camping can be the holiday of a lifetime
This summer, with bans on foreign holidays and social distancing still a possibility, camping might end up being our most reliable chance of a break. It's fine by me.
Read more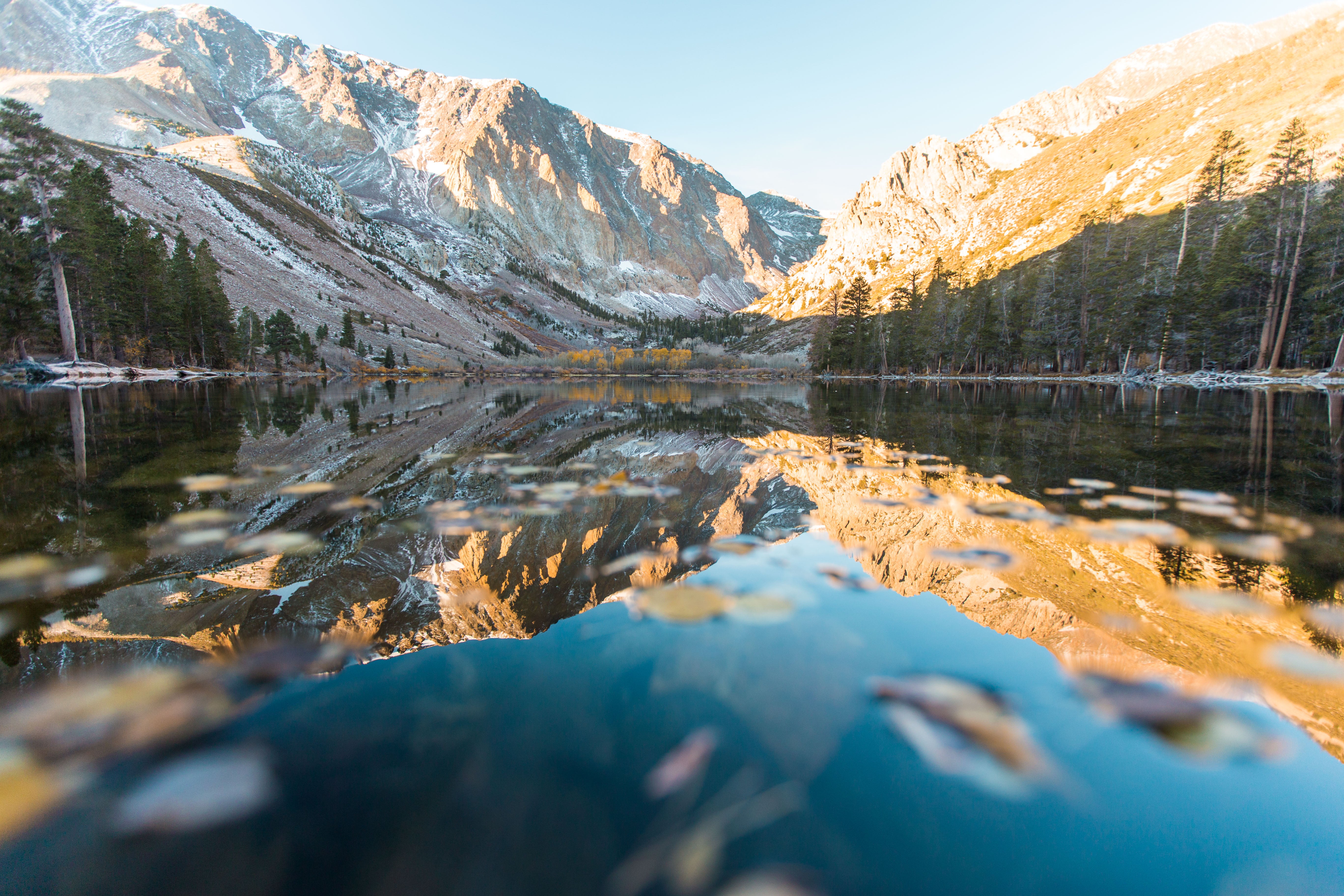 Despite being someone who regularly reviews hotels, I sometimes can't see the point of them. You're going to the Pembrokeshire coast, you say? Lovely! The shores of Lake Windermere? Great! How close will you be to this fantastic scenery though? Will you be able to see it from your bed, could you reach out and touch it? As an avid camper, I can never understand why someone might travel to an amazing landscape and then hide themselves away in a hotel, sealed off from the very thing they came to see.
INDY/
GO Weekly Newsletter
TIME TO TRAVEL!
Read our privacy notice
INDY/
GO Weekly Newsletter
TIME TO TRAVEL!
Read our privacy notice
Camping, to my mind, is one of the most pure and immersive travel experiences going. I love the breeze, the birdsong, the morning dew and the feeling of the countryside waking up around me. Yes, there is a lot to be said for having a hotel pool on a holiday. But when that holiday is in the UK? Not so much.
Read more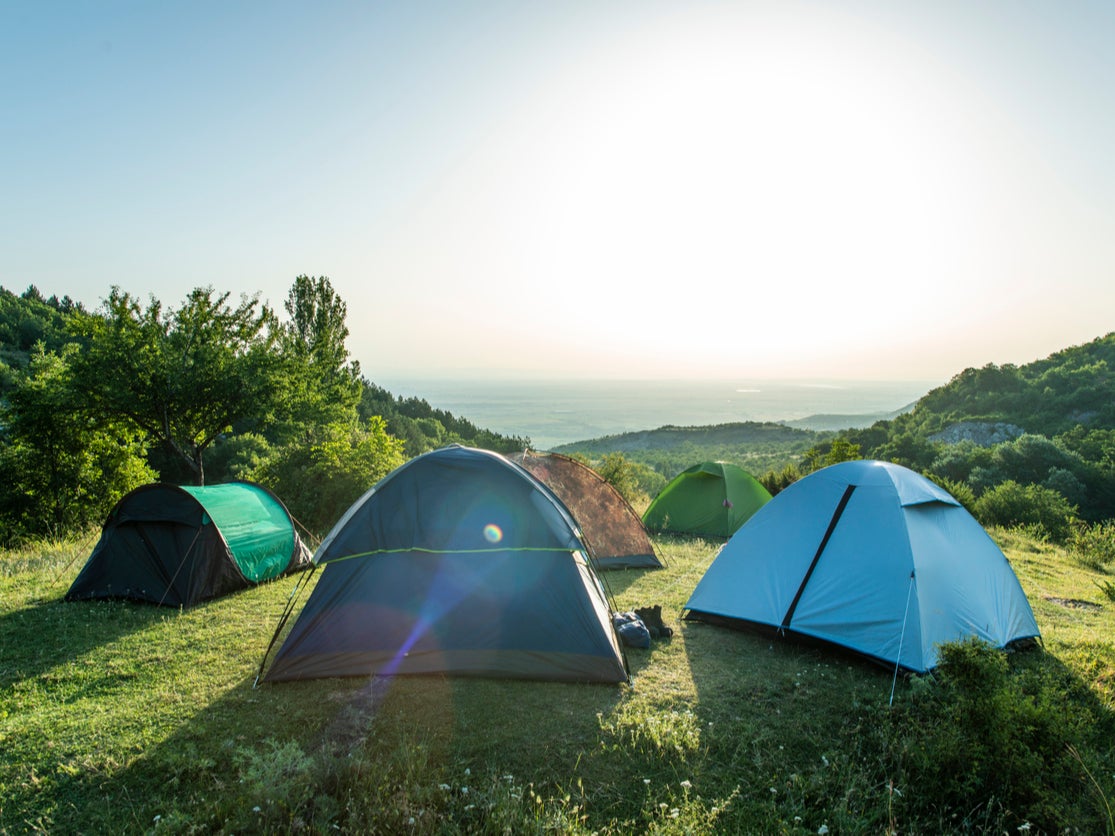 Tents are portable and convenient, so they afford campers a feeling of freedom, something we have all been sorely missing this year.
You are unlikely to feel so free when staying in Airbnb accommodation, which is often someone else's home, or in a cottage that comes complete with a threatening five-page inventory.
Though it is generally advisable to book a pitch beforehand, travel plans when camping can be flexible. I often drive to my first choice campsite, have a look at the pitches available and then move to another nearby if all the best spots have gone.
Camping is also the best choice of accommodation for anyone who found themselves caught up in last year's big summer craze – wild swimming. If your idea of heaven is taking a deliciously quiet dip in a lake at dawn or walking to a hidden waterfall, there are bound to be campsites that locate you closer to the action.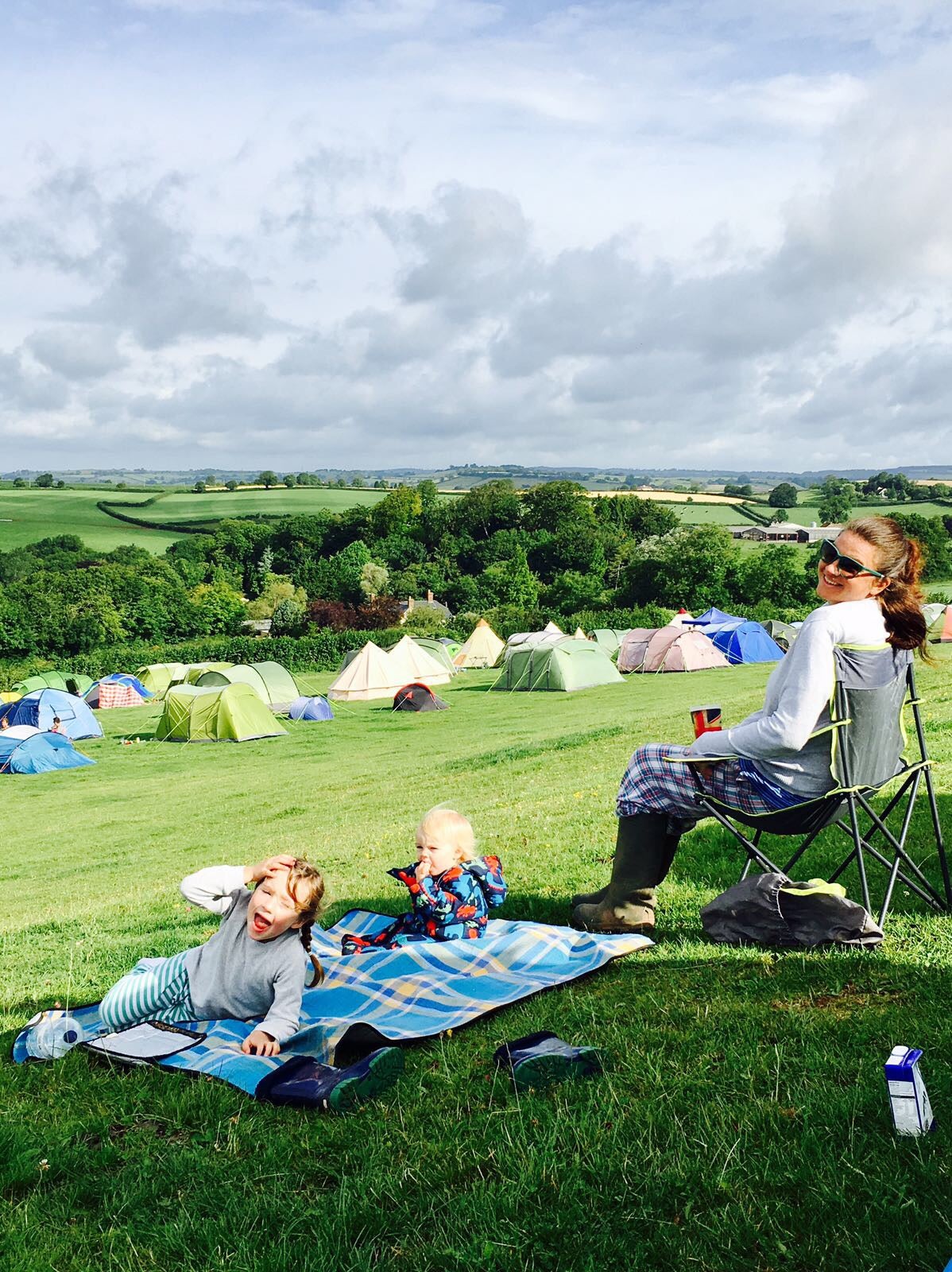 Camping is also a great budget option. For less than half the cost of a night in a B&B you can find yourself deep in idyllic countryside, where it is quite likely that no hotel will ever be built. Rather than boiling my own beans, I often feel perfectly entitled to spend my savings on indulgent dinners at the nearest farm-to-fork restaurant or gastropub.
As a parent, I know how children's spirits soar when they are given the freedom to run around an empty field. Choose a campsite carefully and there might be woods for den building, rivers for kayaking and coastal paths for swimming in secret coves.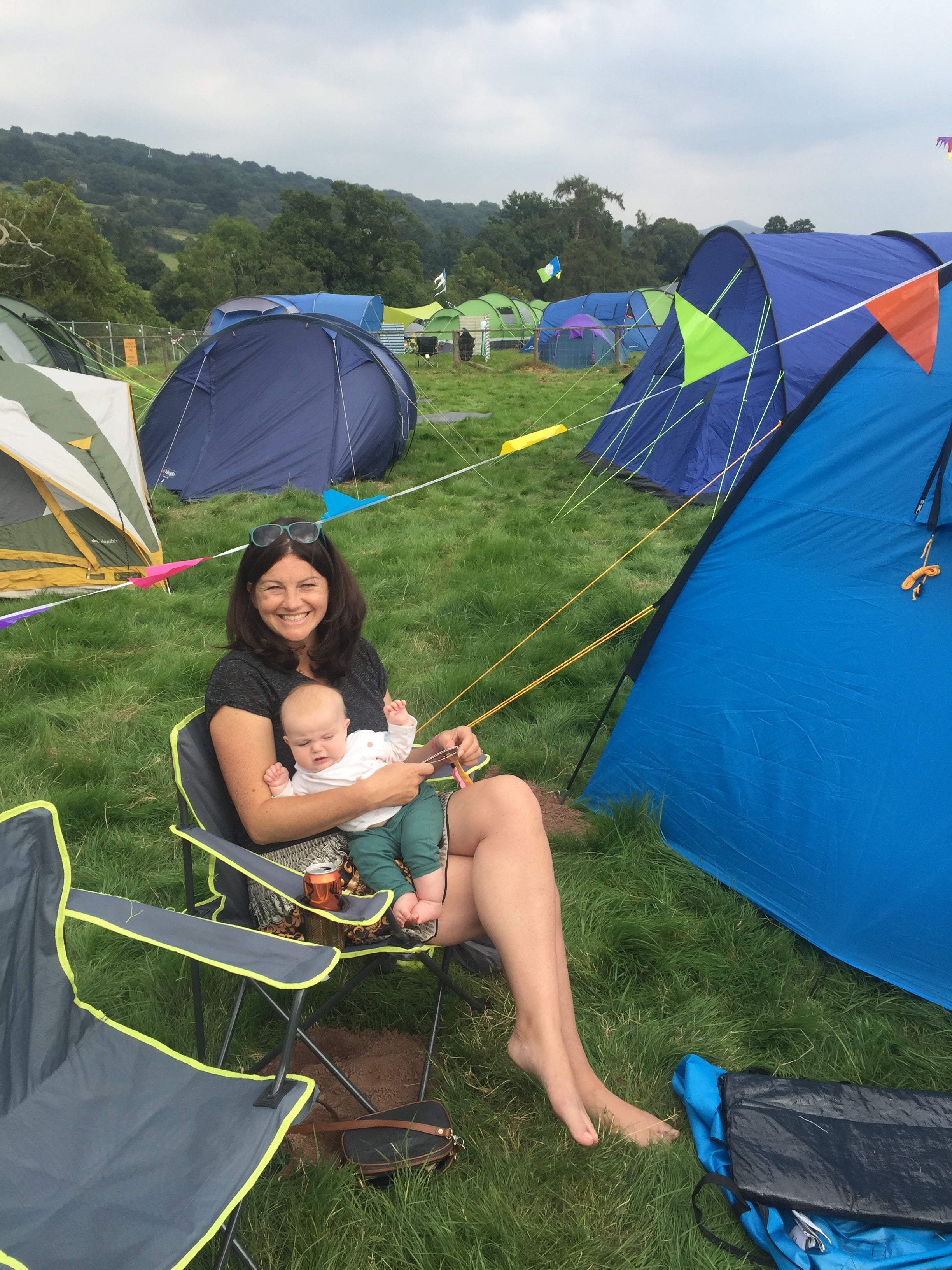 I swear camping can be romantic too: the teamwork involved in putting up a tent, the quiet togetherness, the cosying up with a bottle of red and feeling completely exhausted after all that fresh air.
This past year, we have been sadly confined to our houses, rarely going out after dark and consoling ourselves with endless television. A night under the stars, having swapped daily rituals for the rhythms of nature, might just feel like the holiday of a lifetime.
Natalie Paris
Why I won't be rushing back to campsites come April
I'm almost ashamed to admit this, especially in such a public forum. I'm just going to say it really, really quietly. OK, here goes.
I don't like camping.
Please don't hate me.
The worst part about it is that I definitely should like camping. Liking camping would be, shall we say, very "on brand" for me. I love the outdoors. I love nature. I love brisk walks through the wildness of the British countryside. In fact, I was once so moved by the beauty of the natural landscape in the Lake District that I kept stopping to hug trees (alcohol may or may not have played some part in this foliage groping).
But the appreciation ends there. When the sun starts to set and the mercury drops, the very last thing I want to do is leg it back to a piece of canvas under which I will lie awake, miserable and trembling with cold, for the next eight hours.
Read more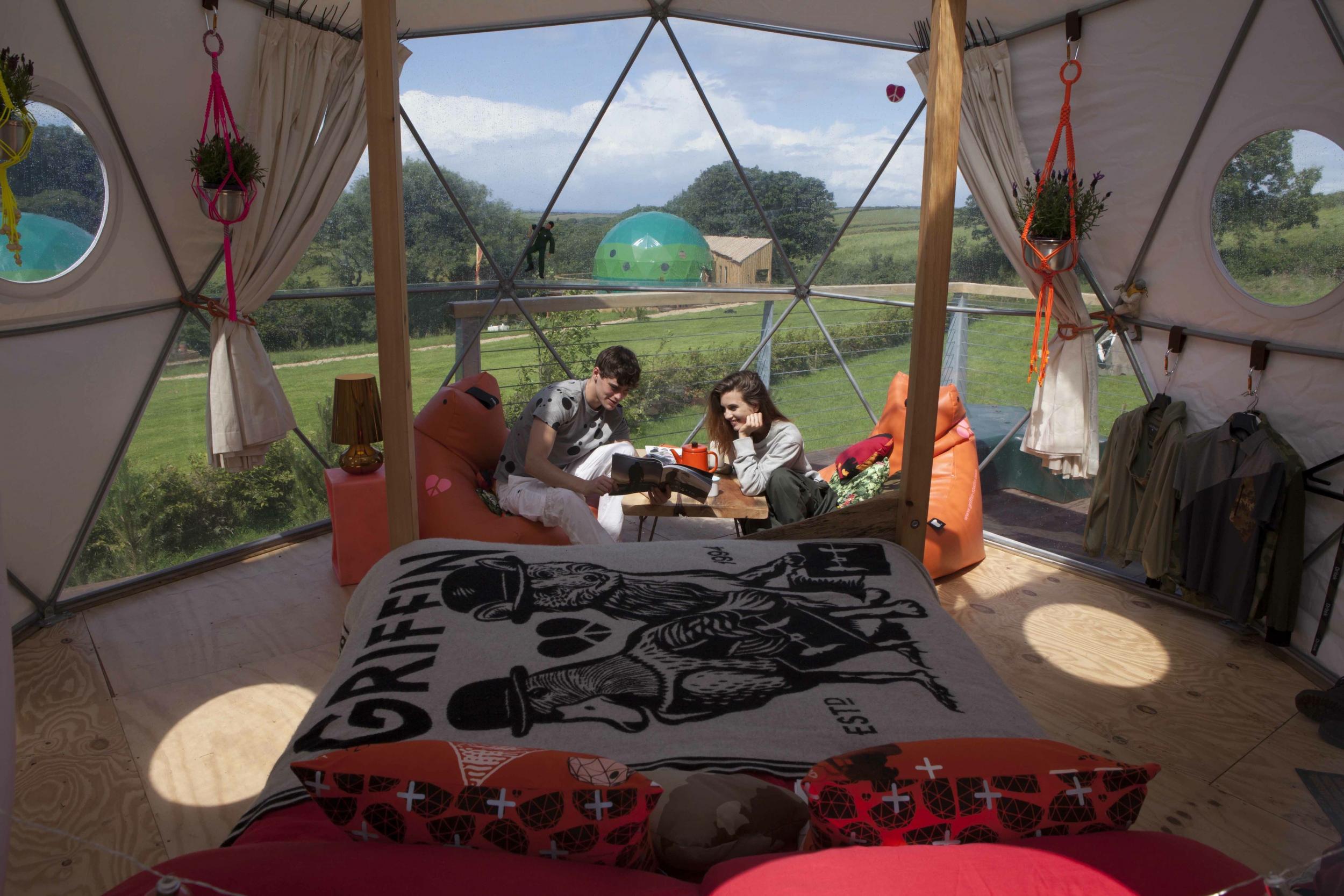 The whole experience is probably marvellous if you are capable of sleeping on the ground wrapped in something resembling the stoned caterpillar from Disney's original Alice in Wonderland film. Alas; I have never mastered it. Every time I try, my brain refuses to shut down. It knows the true indicators that signify the night time has approached – my own specialised circadian rhythms being based not on light, but on medium-firm mattresses, whisper-soft pillows and snuggly duvets. Give me a bed – any bed – and I will sleep every one of you under the table. Give me something that is demonstrably not a bed – a damp field, for instance – and my body is having none of it.
I have seen those other people, the ones who shimmy out from their tent at 7am, eyes bright and well-rested, while I lumber around like a slumberous sealion – and I always hate them, just a little. They're the same ones who have all the gear: an array of natty camping-specific items which they take a huge amount of pleasure in using at every opportunity.
"Fancy a cuppa?" they'll ask, with a mite too much enthusiasm, while brandishing a camping kettle and a travel mug. They will proceed to make and drink a hot beverage with the deepest display of contentment ever witnessed on God's green earth.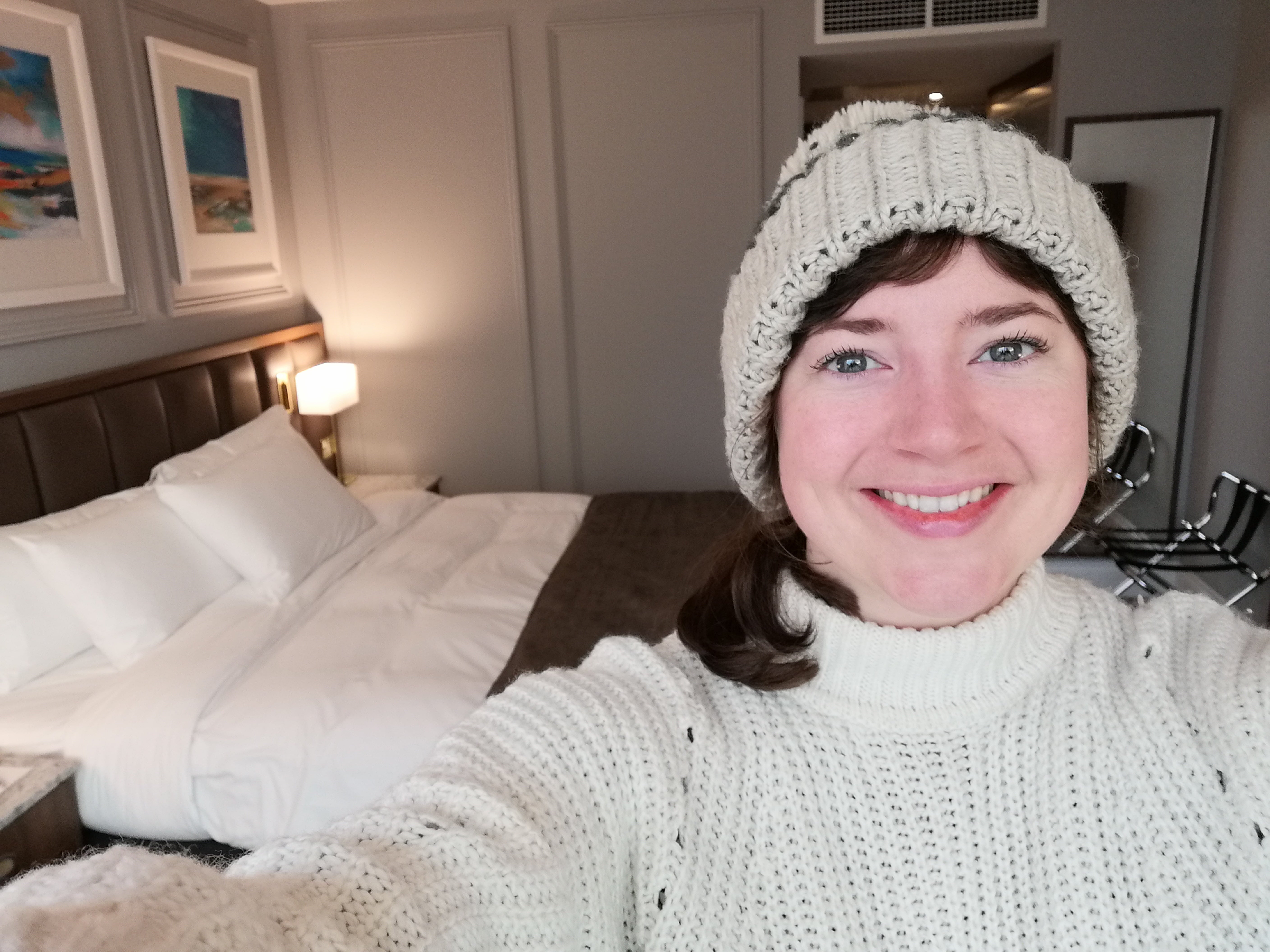 Meanwhile, I will likely be making the 25-minute round trip to try (and fail several times) to find the nearest toilet block. I don't have a good sense of direction at the best of times. Put me in a field amid several hundred identical looking tents, all while I become increasingly desperate for a wee, and you may as well send me off blindfolded.
I hate pretty much everything about the experience, come to think of it. The horrible shared showers. Trying to recognise the outside of my own tent which I'll have forgotten approximately 30 seconds after walking away from it. Getting ready for bed with only the light from a phone torch to guide me. Shuffling around all hunched over in a space the size of a large suitcase while attempting to locate my toothbrush.
But, most of all, I hate putting the tent up and taking it down – a process that takes what seems like hours because I can never remember what to do when faced with lots of metal rod things and a piece of brightly-coloured nylon.
So… no. I'm afraid to say I won't be rushing back to a campsite come 12 April, even if it is allowed. But don't worry: I'll probably be just down the road, in a cottage, with walls and floors and an actual bed. Now that's what I call a good time.
Helen Coffey
Source: Read Full Article