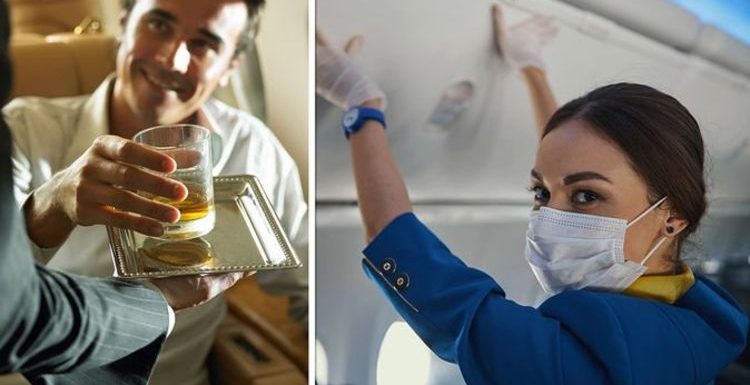 Flight attendant gives examples of what not to do on an aircraft
We use your sign-up to provide content in ways you've consented to and to improve our understanding of you. This may include adverts from us and 3rd parties based on our understanding. You can unsubscribe at any time. More info
Although it's difficult, being moved to the premium cabin onboard a flight is not impossible. How can you get it?
Flight attendant Helena Afroughi explained why choosing the right cabin crew member is essential when asking for an upgrade.
"I don't know if that may be very difficult to notice for a passenger.
"But I think a new cabin crew member would have a hard time saying yes [to an upgrade] because they are afraid of the consequences.
"Depends on the airline but usually when you have been in the airline for some time you know what's completely off-limits and what is ok to do.
"So finding a crew member who is a bit more senior might help," she revealed.
"Or finding one who you can tell is kind.
"Don't go for the cabin crew who is grumpy and strict looking," she said.
"I think asking the crew (when you are alone with them not in front of other passengers) is also important.
"Like if there's a disruptive passenger or something along those lines it's a good way for passengers to break the ice and I think that can bring you 'closer' to the crew.
"Maybe they will like you even more for understanding that passengers can be disruptive and rude."
Travel expert and Youtuber Road Jess Traveled also shared her tricks on how passengers can boost their chances of being upgraded.
She explained: "Airlines are more likely to upgrade someone who is a frequent flyer with the airline rather than someone random.
"Also if someone on the flight has an illness or a disability, the airline workers will probably opt to make their day better by upgrading them."
She explained that although "it's very rare that someone gets an upgrade to first class just because they were nice" upgrades happen.
Jess explained why: "Airlines overbook their flights. If they have 300 seats in economy, they may sell 325 just to anticipate people not showing.
"When airlines start to see that more people than they anticipated have checked in, that's when they start bumping people from economy to first-class."
However, the lucky ones are chosen for a reason: "Airlines have an algorithm that chooses passengers to be upgraded automatically.
"The algorithm takes into consideration many factors such as the frequent flyer status, how much money you've paid for your ticket as well as if you're travelling alone or in a group."
However, she revealed: "If you actually speak to an employee, the actual impression of you will be taken into consideration as well."
Source: Read Full Article