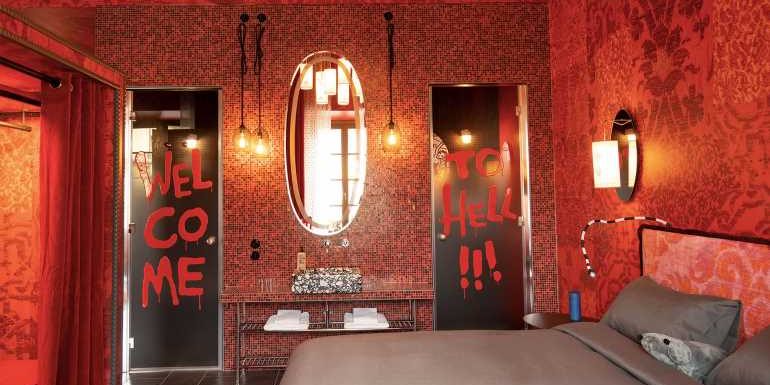 December marked the official launch of the 25hours Hotel Piazza San Paolino, located in Florence's Santa Maria Novella district. Designed by Milan-based designer Paola Navone of OTTO Studio, the opening represents the brand's first property in Italy.
The 171-room hotel spans an entire block between the Via de Fossi and the Via Palazzuolo, and the decor pays homage to Dante Alighieri's "Divine Comedy," with quirky scenes from heaven and hell throughout the design. Inferno-themed guestrooms feature intense red tones, for example, while Paradiso rooms use cooler, ethereal colors.
Sixty-six of the guestrooms are set in the original monastery next to the church of San Paolino and 104 are in a new annex. Guests can also opt for a stay in the Casetta del Giardino, a small apartment with a private garden and pool. 
There are three eateries, a sauna, a gym and a film lounge called — as film buffs will appreciate — Cinema Paradiso. 
Double rooms start from about $181 per night, excluding breakfast.
Source: Read Full Article