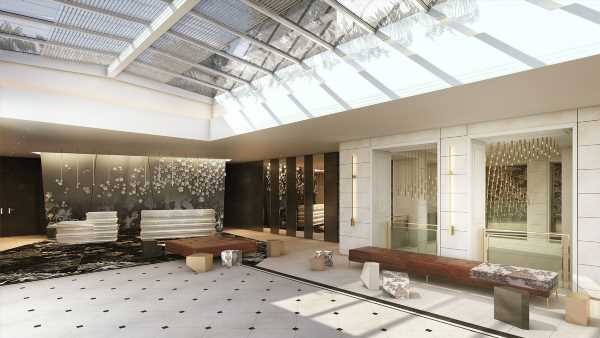 Wyndham Hotels & Resorts is poised to open the 178-room Dolce by Wyndham Versailles — Domaine du Montcel in December.
Located minutes from the Palace of Versailles in France, the property was once owned by the Oberkampf-Mallet family and has been fully renovated by 2BDM Architects, which specializes in preserving historic buildings, monuments and gardens. 
The property has 35 acres of gardens surrounding the estate, two restaurants, a bar with a terrace and a state-of-the-art conference center with 18 meetings rooms and the 1,800-square-foot Baccarat ballroom.
Guests will also have access to the Spa du Montcel by Sothys, which features a heated indoor and outdoor pool, a sensory shower, snow cave, sauna, fitness room and seven treatment rooms. 
Decor elements include Toiles de Jouy printed canvas in the guestrooms; two works of art: "Long Term Parking" by Arman, a sculpture of 59 cars encased in concrete to form a 60-foot tower; and "Hommage a Eiffel" by Cesar, a plaque made from pieces of the Eiffel Tower. 
The interior design was overseen by Ferry Interior Design, and a landscape gardener Frank Neau was responsible for the exterior architecture and garden.
The property is located 30 minutes from Paris-Orly Airport and a short walk from the Jouy-en-Josas train station. Paris city center is about a half-hour away by train.
Source: Read Full Article