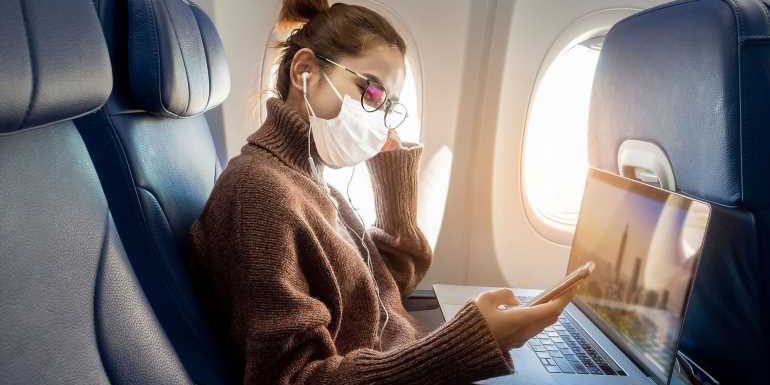 The Justice Department is contemplating an appeal of Monday's decision by a district court judge in Florida, which struck down the federal mask mandate for airlines, airports and other mass transportation. 
"The Department of Justice and the Centers for Disease Control and Prevention disagree with the district court's decision and will appeal, subject to CDC's conclusion that the order remains necessary for public health," the DOJ said in a statement on Tuesday evening. "The Department continues to believe that the order requiring masking in the transportation corridor is a valid exercise of the authority Congress has given CDC to protect the public health. That is an important authority the Department will continue to work to preserve."
In her decision, U.S. District Judge Kahtryn Mizelle, an appointee of former President Donald Trump, determined that the CDC overstepped its authority in establishing the mandate early last year and also failed to follow required federal rulemaking procedures. 
U.S. airlines eliminated their facemask requirements within hours of the ruling. 
In its statement on Tuesday, the DOJ offered no comment on whether it would seek a stay of Mizelle's order. 
Prior to last week, the mask mandate had been set to expire on April 18. But the CDC decided to extend the rule through May 3 due to rising U.S. Covid-19 cases caused by the spread of the BA.2 omicron subvariant.
Source: Read Full Article