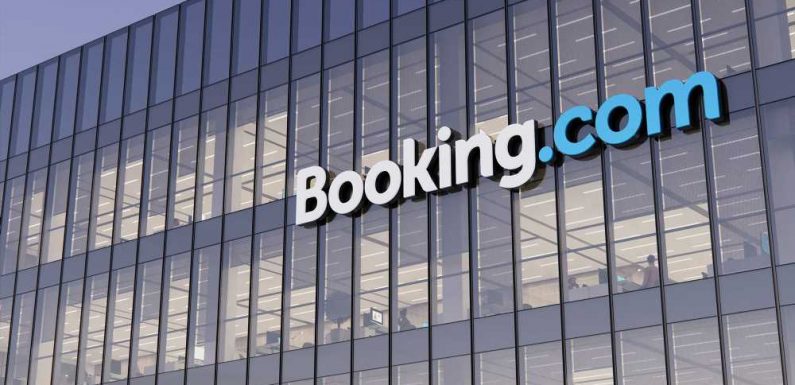 As Booking.com continues its push into the U.S. market, it is taking a mobile-first marketing approach, seizing upon the growing number of hours Americans spend on their phones.
"The app is a critical platform as it allows us more opportunities to engage directly with travelers," said Glenn Fogel, the CEO of parent company Booking Holdings during the OTA's first-quarter results call. "And ultimately, we see it as the center of our connected trip experience."
The company's renewed outreach in the U.S. began in February with a Super Bowl ad featuring actor Idris Elba.
"Booking.com worldwide is by far the biggest online travel agent, but we're clearly the challenger in the U.S.," senior vice president and chief marketing officer Arjan Dijk said in an interview. "And it's my mission to make sure we're not the challenger, but we're the No. 1."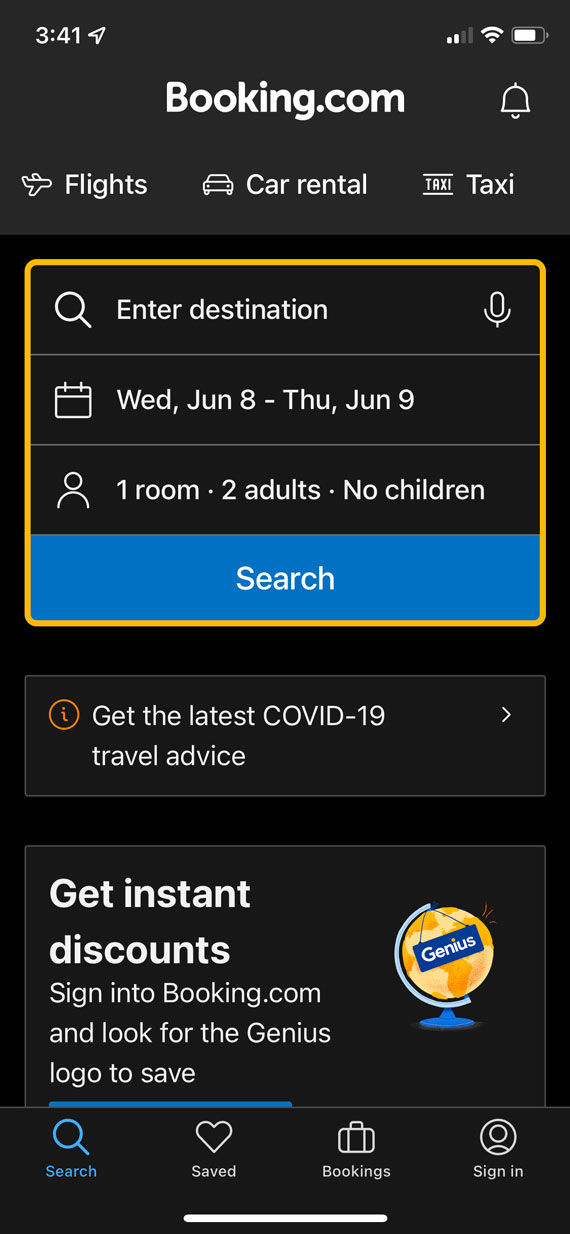 Dijk contends that Booking.com is a market leader in many areas of the world because of the choice in products it offers, its prices and its ease of use. Those are the three tenets important to any e-commerce player, he said.
"The key thing, really, in the U.S. is that we think we as a brand have a lot of value to add," he said, citing the supply it offers both within and outside the U.S.
And Booking.com's app will help extend the OTA's reach to consumers as mobile phone usage continues to increase. While studies vary, some have estimated Americans spend up to six hours a day on their mobile phones.
In fact, in the first quarter of this year, 40% of total bookings were made via the app, according to Booking.com, and 60% of total room nights came from mobile bookings, mostly through the app, which currently has more than 100 million monthly active users. 
Dijk expects those numbers to increase, with mobile bookings eventually eclipsing desktop bookings (he pointed to Meta, which no longer even reports desktop usage of Facebook).
"People have three, four, up to seven travel apps on their phone," Dijk said. "So it means that if you want to be seen by consumers, you need to be part of one of those seven."
Thus, Booking.com is taking a mobile-app-first marketing approach, he said. For instance, the OTA's commercials often include some kind of reference to the mobile app.
"We're seeing, clearly, momentum in the U.S. market," Dijk said. "We're seeing very strong growth. And you know how it works with television advertising — we don't necessarily expect those to immediately translate into bookings, we use different channels for that, but it's much more about driving up our awareness."
A 'contextual experience'
While Booking.com continues to support desktop bookings, Dijk said he believes the value proposition for using the mobile app will increase going forward. For instance, the OTA hopes to soon offer a more "contextual experience." For instance, if a traveler is staying in a hotel in Amsterdam and it's raining, perhaps the app will push an offer for museum tickets.
That fits with Fogel's vision of the connected trip.
"I think there's a huge opportunity for the travel industry to be more personalized and more contextual, without it being creepy," Dijk said.
Dijk joined Booking.com as chief marketing officer three years ago after 11 years with Google's executive team.
Before that, he was the head of marketing in Europe for Capital One. He started his career with Unilever in the 1990s.
Source: Read Full Article