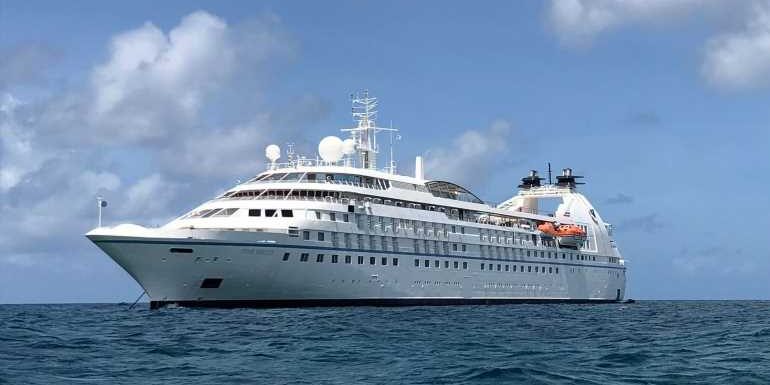 Windstar Cruises will introduce an all-inclusive fare for all sailings, a move that aligns Windstar with luxury and premium cruise lines.  
All-inclusive pricing will include unlimited wine, beer and cocktails; Wi-Fi; and all gratuities. Previously, Windstar charged separately for those items. 
Related: Photo gallery of the Star Breeze
"In an effort to be more in line with other luxury offerings in the cruise industry, particularly with the rollout of our newly transformed all-suite Star Plus Class yachts, we're now giving the option of an all-inclusive price for all of our sailings," said Windstar president Christopher Prelog. 
Windstar's inclusive fares add on $79 per day to the base fare and must be booked at least five days prior to departure. The add-on is $89 per day when booked less than five days before departure.
Windstar will continue to offer a la carte pricing. 
"We didn't want to take away the a la carte option from guests who enjoy going that way," Prelog said. "We want our guests to have the choice based on their preference, what they need on board, and their general vacation philosophy."
Related: Inclusive fares a win-win for cruise lines and travel advisors
The all-inclusive prices are now listed on Windstar's website and all sales materials, along with the base cruise fares, which are listed per person in U.S. dollars based on double occupancy. 
Prelog said that after talking and listening to "repeat guests and valued travel advisors, we found some like to go a la carte and only purchase amenities as they go. After discussing internally, we all came to the same conclusion — why not offer both on all our yachts? We offer a choice between sailing yachts and all-suite yachts, and now a la carte or all-inclusive. That seems to fit the Windstar brand."
Most premium cruise lines this year and last began offering all-inclusive fares. Princess, Celebrity and Holland America Line all say that the inclusive fares have been very popular. 
Source: Read Full Article