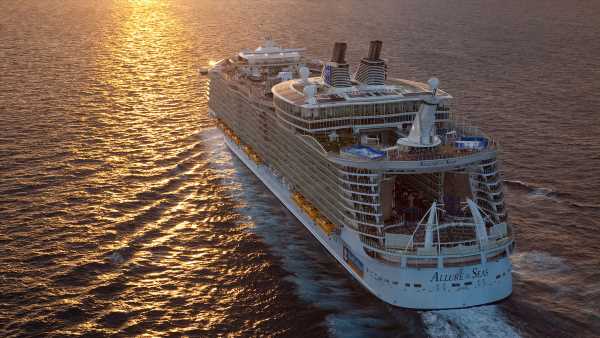 Royal Caribbean International will send three fewer ships to Europe next year summer.
The line will deploy six ships to sail the region in the summer of 2024, down from nine this year.  
One of those redeployments out of the region was the Rhapsody of the Seas, which was sailing seven-, five- and four-night sailings calling in Israel until fighting erupted there; the ship helped evacuate some Americans out of Israel. The ship's other calls this year included Turkey, Greece, and Cyprus.
But while next summer's deployment to Europe will be smaller, the line will send larger ships there. Despite reducing its deployment by one-third, the line will reduce its total berths in Europe only by about 14%.
Jason Liberty, CEO of the Royal Caribbean Group, said during a Q3 earnings call last month that Europe was strong. The group saw double-digit yield growth in the company's European itineraries in the third quarter.
Looking to 2024, he said the company as a whole (it also owns Celebrity Cruises and Silversea) planned to keep deployments across markets relatively consistent with 2023. However, the company planned to send slightly more deployment in the Caribbean as the Royal Caribbean opened a new beach on its private island; provide slightly less deployment to Europe; and return to China for the first time in four years.
Among the Europe-bound ships next year, the Allure of the Seas will return to Europe for the first time since 2015. The ship will operate seven-day cruises from Barcelona and Civitavecchia (Rome).
The Odyssey of the Seas will sail seven- to 12-night cruises calling in destinations like Naples, Italy; Limassol, Cyprus; and Crete, Mykonos, Rhodes and Santorini, Greece. For the first time, the Odyssey will overnight in Istanbul on 10-night sailings.
The Independence of the Seas will sail two- to 12-day voyages from Southampton, England, with sailings to the Norwegian fjords, and calls that include Spain, Portugal, France and Norway.
The Voyager of the Seas will sail from Athens, Barcelona and Civitavecchia and Ravenna, Italy, on seven-night voyages of the Eastern and Western Med. The Explorer of the Seas will offer three seven-day voyages of the Aegean and Adriatic seas. Meanwhile, the Brilliance of the Seas will sail two sets of seven-day sailings from Athens.
Source: Read Full Article