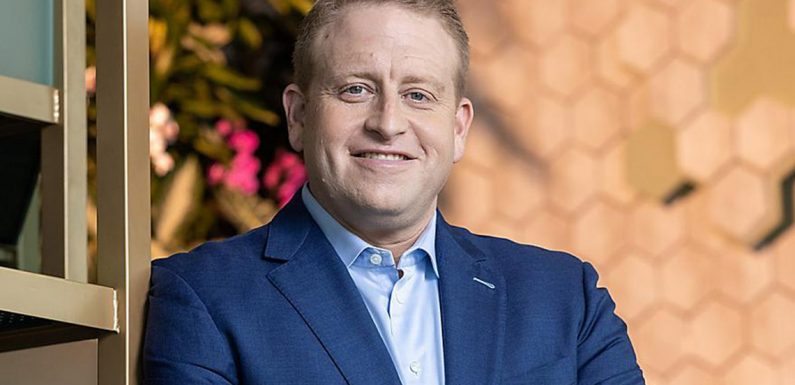 Royal Caribbean Group's new CEO, Jason Liberty, told travel advisors on Wednesday that the Covid-19 pandemic was "a meteor that hit our industry, but we have survived that hit."
Liberty is the hand-picked successor to Richard Fain, who stepped down this month after 33 years at the helm of Royal Caribbean. Liberty made his first appearance Wednesday on Coffee Talk, the weekly webinar started early in the pandemic by Vicki Freed, Royal Caribbean International's senior vice president of sales, trade support and service. 
When Freed asked about about Royal Caribbean Group's outlook, Liberty said that second-quarter performance is still in line with expectations, although first-quarter cruise cancellations are having an impact "that's hurting all of us." 
But long-term prospects for cruising continue to be very strong, he said. 
"There is tremendous momentum," he said. "Our guests make it clear that there is really strong demand for cruise."
"People are just really looking for consistency," he added, saying that "especially in the long-term, there's no doubt that people want to travel. People want to accumulate incredible experiences and make experiences and memories with their families and friends, and there is no better platform than cruise to be able to do that."
Liberty said that Royal is still advertising and investing in its product. "I think it's very important to know that even through this entire journey, we have not and we will not compromise our guest experience," he said.  
Liberty reiterated his support for the travel trade, echoing comments he made to Travel Weekly when he was appointed CEO last November. 
Freed said that Liberty had been integral to the Royal Cares program that gave interest-free loans to travel agencies during the pandemic, among other support.
"Any good business-minded person needs to appreciate the things they do and how they do it," Liberty said of travel advisors. "[Cruise] is a complex product that requires education, and our trade partners are essential to us in helping bring customers through that process."
Source: Read Full Article