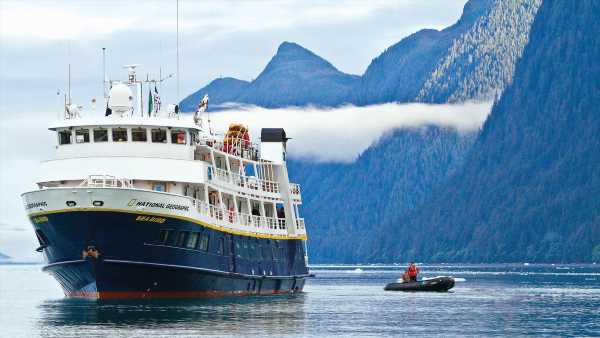 After two decades together, Lindblad Expeditions Holdings and National Geographic have agreed to extend their strategic relationship by 17 years and expand the expedition product to more markets and new destinations.
The renewed agreement comes with three new opportunities, according to cruise line officials.
Under the extension, which runs through 2040, the cruise brand will now be sold globally, including to travelers in Europe and Asia. Previously, the nonprofit organization National Geographic Society had licensed the brand to sell to markets only in the U.S., Canada and Australia, although demand for expedition cruising has grown, said Noah Brodsky, Lindblad Expedition's chief commercial officer.
The agreement also enables the co-branded cruise line to expand its expedition product into traditional river cruising markets, such as those in Europe. In addition to ocean voyages, the line currently sails the Amazon, the Nile and the Mekong.
"Now we can go into some more traditional rivers and bring a really different product that's younger and more active, everything that National Geographic expeditions are all about," Brodsky said.
The agreement will also allow the brand to leverage National Geographic Partners' majority owner, Walt Disney Company, to sell through Disney-focused sales channels next year, growing its customer base. Specialists who sell Disney will be given training and marketing materials to sell the line.
"We see the Disney Cruise Line as a great source of upgrades" to increase new-to-brand guests and families, said Brodsky.
The agreement will also lead to a robust marketing campaign, which the line hopes will translate to an increase in new guests.
The final component of the agreement is meant to enhance the onboard experience, namely by expanding the cruise line's kids program and adding more experts to deepen the line's storytelling on ships, said Brodsky.
The kids program is currently focused on ships sailing in the Galapagos, Alaska and Antarctica, but it will now be added to more itineraries, he said. 
Source: Read Full Article