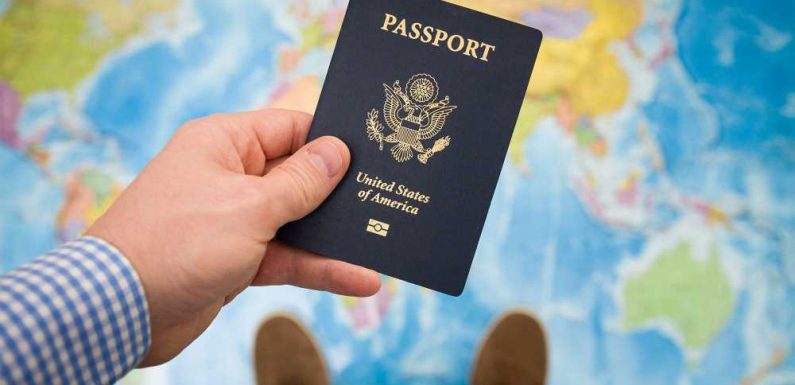 Margie Jordan, vice president of CCRA International's TRUE Global Network, plans to travel internationally in December. Her passport expires in March 2022. As a rule of thumb, she will renew it before her trip so it's valid for at least another six months, as many countries require.
Normally, Jordan would renew it closer to her trip, but with rampant delays in passport processing she plans to send it in — expedited — this month.
The State Department is facing a backlog of passport requests, with wait times of up to 12 (if expedited) or 18 weeks. And travel advisors have been busy identifying clients whose passports are expiring before their next international trip.
"The backlog at the passport offices is the worst we've ever seen," said Jean Newman Glock, managing director of communications and public affairs for Signature Travel Network.
Signature members have been alerting clients via phone, email and social media to check passports now, Glock said, even if they don't have travel planned in the near future.
Joshua Bush, CEO of Avenue Two Travel in Villanova, Pa., said about half of his clients who expedite their passports are getting them back in a timely manner, but the rest are not. Those being returned earlier are seemingly random, perhaps dependent on the passport office chosen, he said.
The message to advisors is clear, Jordan emphasized: Check traveling clients' expiration dates now and get in touch proactively. (Jordan won't even book a client on an international trip until she has their passport number and its expiration date.)
"Anybody who is traveling any time between now and six months from now, you need to be talking to them," she said, adding that many countries require a passport's validity to extend for six months after a traveler's entry date.
"I feel like there needs to be some due diligence on the travel agent's part," Jordan said. "Be a little insistent on getting that information. You know, this situation with the passports could be better again in another three months. It could be better in four months. We don't know. But what's super-important for us as travel advisors is that we keep an eye on those passport processing times if you know you've got clients waiting on them."
Related stories:
Where can Americans travel in Europe? A country-by-country guide
Planning a Caribbean vacation? Here are entry rules for U.S. visitors
Vanessa McGovern, co-founder and chief sales officer of the Mooresville, N.C.-based host agency Gifted Travel Network, also encouraged agents to proactively get in touch with traveling clients.
She pointed to the passport issue as another impediment to the recovery of the industry.
"It's negatively impacting the rebound of tourism, which then snowballs into so many other things," she said.
According to McGovern, some agents have had luck in petitioning senators and representatives to help expedite clients' passports in emergency situations, like visits to ill family members.
But leisure travelers should expect a wait, with the possibility of potential interruption to international travel plans. McGovern is hearing about one or two canceled trips per week among Gifted Travel Network's advisors.
But there could be light on the horizon. According to Signature's Glock, some clients have received passports back in less than 10 to 12 weeks. "Hopefully, the worst is past," she said.
But Avenue Two Travel's Bush said he believes this is one more uphill race on what he calls the "coronacoaster" and that it will be the norm for awhile.
"The only predictable thing about this is that it will remain unpredictable for some time to come," he said. 
Source: Read Full Article