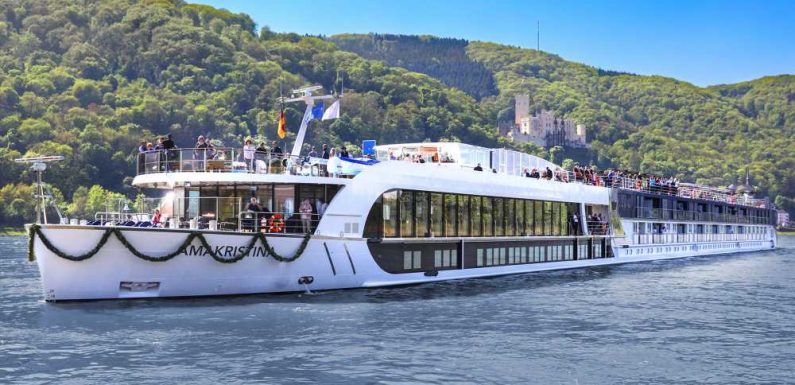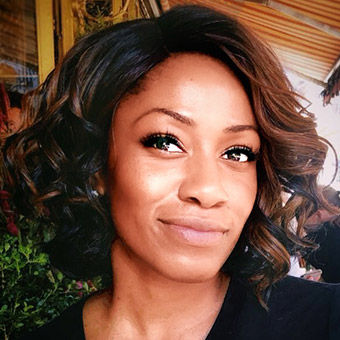 A number of river cruise itineraries and opportunities are emerging or returning lately with diversity in mind, an effort to attract a wider, and often overlooked, audience.
AmaWaterways will explore Black history in France through its new Soulful Epicurean Experience sailings set to launch next August. The series is a first for the luxury river cruise line in highlighting the history of Black culture in France, where a number of prominent African American artists, performers, authors and musicians found success in the City of Light and called other regions of France home.
Kristin Karst, executive vice president and co-founder of AmaWaterways, said the idea came about because of interest expressed by guests and travel advisors who wanted to see the river cruise line offer a different kind of cruise experience.
"It's our clients and our travel partners who are driving us forward," Karst said while onboard the company's newest ship, the AmaLucia, during its christening cruise in late July. "There is a lot of heritage in France. Our travel partners are coming from ocean cruise ships, and they have discovered the small, intimate ships and would like the cultural experience around it; they want to go back to their heritage."
Soulful sailing
The Soulful Epicurean Experience is a seven-night cruise aboard the AmaKristina sailing the company's existing Colors of Provence itinerary, which starts in Lyon on the Rhone and takes guests through the south of France, making stops in Beaujolais, Arles, Avignon and other villages and towns along the river. But before the cruise begins, guests start their experience with a three-night stay in Paris that includes a locally guided tour of "Black Paris" and the many sites and attractions that were once frequented by the likes of Josephine Baker, Miles Davis, James Baldwin and other prominent Black artists.
"We now have so many groups booked on our first Soulful Experience that we will open a second departure in the summer of 2024," Karst said. "It is important that we are inclusive of all different cultures, beliefs, religions; all of this diversity makes it very interesting for our team, and we love it."
AmaWaterways is also reviving its series of sailings focused on Latin American and Spanish-speaking travelers. The company's Latin Touch itinerary will launch in October 2023, also on a sailing of the seven-night Colors of Provence route aboard the AmaKristina.
The cruise will be hosted by a bilingual cruise manager who will offer daily cruise briefings in English, Spanish and Portuguese. There will be daily tours with a Spanish-speaking guide, Spanish menus for all meals and evenings with Latin music that will accompany other live entertainment onboard.
"We have many clients from Latin America who have been cruising and want to do a river cruise in style," Karst said, adding that the popularity of previous Latin Touch cruises has prompted the river line to continue with more departures. "Our clients know that they'll be in an environment with other guests from Brazil, Mexico, Colombia and so many different countries."
Young blood
And while Ama focuses on diversifying its heritage and cultural offerings, another cruise line is making the effort to become more appealing to younger cruisers.
Emerald Cruises, part of Scenic Group, is hosting a series of familiarization trips for the Young Professional Society of ASTA (YPS) in September that will help educate and train young travel advisors in the industry on how to attract their younger clients to river cruising. The idea came about after the line received a positive reception from two millennial travel advisors following the inaugural ASTA Global River Cruise Expo in March.
"We were so pleased to hear this that we actively engaged with ASTA's YPS members to offer them an exclusive fam cruise in order to further educate them on why Emerald Cruises is a good fit for the younger, active traveler," said Ann Chamberlin, Scenic Group USA's vice president of sales who was an ASTA executive before joining Scenic.
The first YPS cruise departs Sept. 4 on Emerald's eight-day Majestic Rhine itinerary through the German wine route, beginning in Frankfurt and ending in Zurich. A second departure sets sail on Dec. 3 on a seven-night Christmas Markets of Rhine-Main cruise.
Training activities onboard the cruises will include professional development classes, seminars on branding strategies to attract luxury clients, training how to handle client misconceptions about river cruising and other educational sessions to help prepare young travel advisors on how to attract younger clients to river cruising.
"We need more younger-age travel sellers in the industry with talent to sell river cruises to a younger audience," Chamberlin said. "That's why ASTA's YPS members are important for us to work with to help them develop their understanding of river cruising and the Emerald brand."
Source: Read Full Article