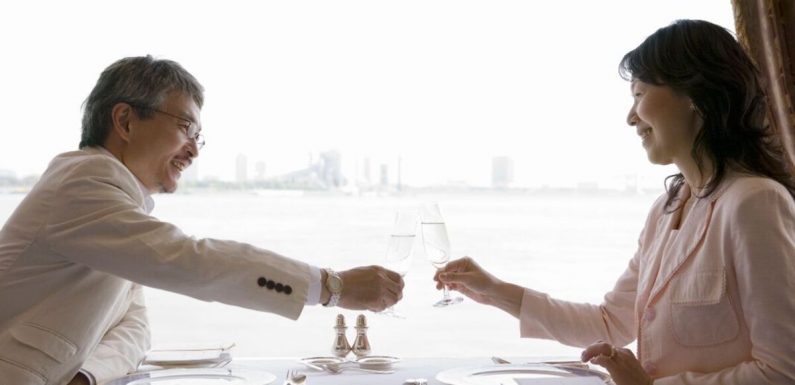 Making an Icon: Trailer for cruise ship building docu-series
We use your sign-up to provide content in ways you've consented to and to improve our understanding of you. This may include adverts from us and 3rd parties based on our understanding. You can unsubscribe at any time. More info
While cruise ships will nearly always have a buffet for passengers, many lines also have speciality dining restaurants. Speciality dining will usually not be included in the price of a cruise.
From Italian food to sushi, cruise ships often have a wide variety of cuisines on offer for guests.
However, passengers may need to move fast if they want to secure a seat at the most desirable venues.
A guest warned on Reddit: "Every cruise brand has a pre-cruise time frame when you can make reservations.
"It usually has to do with your stateroom category. Think through when you would like to eat at a specific specialty restaurant."
Guests who have booked suites and luxury cabins may have access to specialty restaurants before other passengers.
The passenger added: "Book it as soon as you can. Keep in mind, dining on a cruise ship should be a non-rushed experience.
"When choosing a day and time, consider if the main shows are that night and organise accordingly.
"Use the same approach if you need show reservations. With shows, get there early and gain your seat.
"In these theatres, every seat is a great seat. If you are not sure if you will like the show, sit in the last row by the exit on the end so you won't disturb others if you leave."
Nowadays many cruise ships have incredible entertainment which can include musicals, ice shows and acrobatics.
The schedule may change every evening so guests should act fast to secure a seat at their favourite show.
It's a good idea to coordinate dinner reservations with entertainment to make sure guests will have time to enjoy both.
The guest added: "I Google the menus for most of the specialty restaurants I am going to.
"Reviews and menus are your friend. Another piece of great information is how long it takes to get served."
The passenger said that they had waited 90 minutes at some specialty restaurants while others served very quickly.
They added: "I used to never go to the buffet. Now it is my go-to for burgers, fries and a very quick lunch.
"I also make cheese and meat plates to bring to the lounge chair I am sitting at. A little thought makes life easier."
The buffet will nearly always be the quickest option and could be the best place for a simple, quick meal.
Some cruise ships will also have fast-food restaurants for passengers which can be another quick option.
Guests should also check speciality restaurant menus to ensure their dietary needs will be met.
Source: Read Full Article