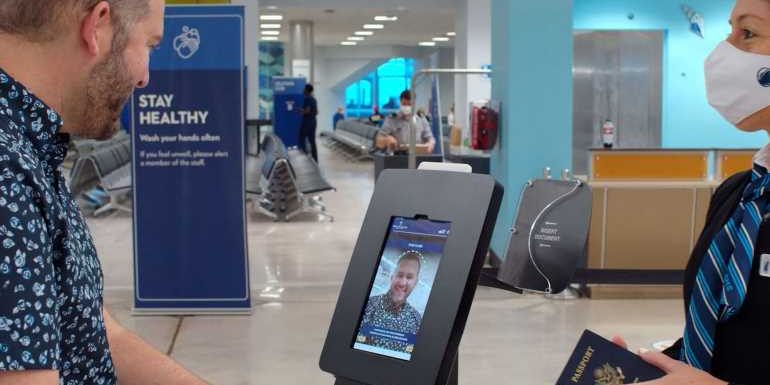 Holland America Line is rolling out a facial-recognition program to offer guests faster and touchless embarkation. 
The optional mBark program requires guests to upload a photo and pretravel information to Holland America Line's website before embarkation. The software will then recognize guests' faces, allowing them to move through the check-in process more quickly.
According to the cruise line, mBark allows guests to check in for embarkation in 10 seconds. Currently, the service is only for checking in. Key cards will still be needed to get on or off the ship. 
The line is also using Verifly, a digital wallet for Covid-19 credentials. The service allows guests to upload their proof of vaccination and Covid-19 test results before their cruise. 
The cruise line launched Verifly on the Rotterdam this month and will expand the service to other ships in the fleet by the end of March. Sister line Carnival has rolled out Verifly across its fleet. 
"Holland America Line continues to look for ways that make the cruising experience better for our guests as we navigate protocols and best practices for today's travelers," said Gus Antorcha, president of Holland America Line.
"We recently completed testing with Verifly and mBark on a few sailings, and the most common comment from guests was, 'That's it?' because it's so fast and efficient."
Source: Read Full Article