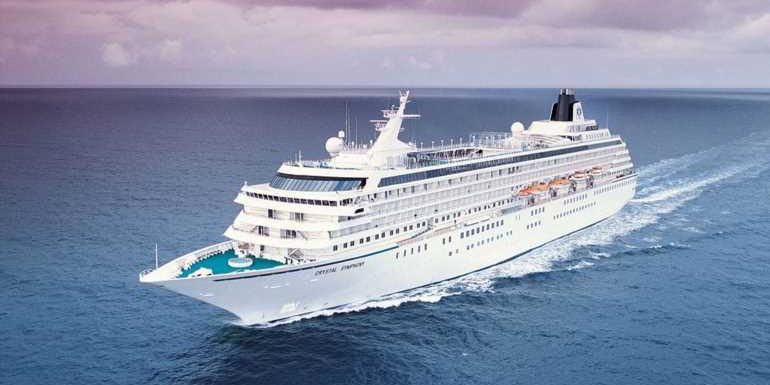 Time has not weakened Manfredi Lefebvre D'Ovidio's desire to buy at least a slice of the now-defunct Crystal Cruises.
The chairman of Heritage Group and executive who built Silversea Cruises said via email he was "still interested in Crystal." A possible acquisition is being managed by Cristina Levis, the vice chairwoman of Abercrombie & Kent, he said. Heritage Group, a private equity group, acquired a 90% share of A&K in 2019.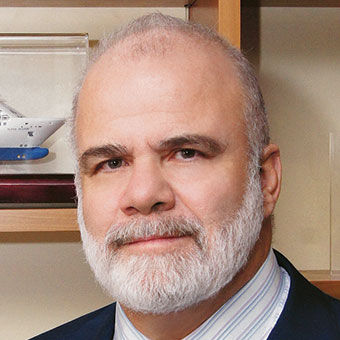 Levis declined to say whether Lefebvre wants to buy the entire cruise line, which folded in February, or purchase its ships piecemeal.
In an email, Levis said that if a sale were to go through, it was not yet determined whether A&K would be the ultimate buyer. Asked whether the organization is interested in the Crystal brand or its ships, she said the stakeholders have "not yet finalized our [due diligence] on the ships and the brand, therefore [we have] not taken a final decision." 
Crystal's future has been uncertain since the January collapse of its parent company, Genting Hong Kong, and the line, once highly beloved by passengers and the trade, ended its operations earlier this year. An assignee has since been appointed to liquidate the company's assets. 
Since then, more than 30,000 creditors reportedly filed claims against the line, including customers who want their money back for canceled cruises, agents who seek owed commissions and vendors such as fuel suppliers who haven't been paid. 
The priority for liquidators is to squeeze the most value out of Crystal's assets for the benefit of creditors, said Anthony Kaufman, a cruise line consultant who has worked for Carnival Corp. brands. The most valuable assets, he said, are its trademark, passenger list and ships. 
The liquidators could sell any combination of those assets, but what brought value to the reputation of Crystal was the people who worked for the brand, including the crew, said Kaufman. 
"You might want to buy the Crystal ships and the name and say that's Crystal, but its ships are really inanimate," he said. "The heart and the soul of the brand is provided by the crew members. So, if the crew members have dispersed all over the world and aren't going to be coming back to their ships, then the product by its nature is just going to change."
Crystal's crew members wait on news
Many crew members await news about whether the brand will be sold and whether they can return to their jobs, but others have sought employment with other lines. Windstar, which offered $1,500 signing bonuses, has hired at least 15 former Crystal crew members, according to spokeswoman Sally Spaulding. 
"And we continue to recruit strongly from their pool," she said. 
Seabourn said it is processing applications from crew members but declined to say how many.
Several crew said they or their fellow crew members are holding out hope for Crystal's return. 
"We're all hoping for a buyer and a restart," said Bernie Leypold, Crystal's former senior vice president of hotel operations. 
Calling the crew and office staff "the most important asset a cruise line has," Levis said they aim to keep them, should a sale go through.
"We highly appreciate what the crew and ashore employees have done for the Crystal brand and we will try to retain as many of them as we can," including former president Jack Anderson, if he is available, she said.
No date yet for ship auctions 
Meanwhile, the Crystal Serenity and the Crystal Symphony are in the Bahamas, and the Crystal Endeavor sits in Gibraltar. 
The vessels most likely will go to auction, said Tim Davey, founder and managing director of Global Marine Travel, a Fort Lauderdale-based Power List agency that coordinates pay and travel for crew. 
Bank representatives have visited the ships, Davey said. The Serenity and the Symphony are each staffed with about 100 crew to maintain the vessels. Engineers run engine tests daily and staff varnish the railings to ensure they glisten should a potential buyer stop by for a visit, he said. 
"There literally is somebody going in and flushing every toilet on the vessel to make sure that water is still running through the systems," he said. 
Dates have not yet been published for the ships' auction. The timing is up to the Bahamas and Gibraltar admiralty courts, Davey said.
"Most people want to think they can get a deal at an auction, so they're likely to wait and see what interested parties are going to crop up," he said. "The truth is, nobody knows who those real interested parties are, because nobody wants to tip their hat and force the prices up."
However, the casino equipment, including an entire pallet of playing cards, is set to go to auction in May. Other equipment, including more than 70 chairs, more than two dozen tables of various sizes, computer monitors and accessories, promotional gift items and more will also go to auction. 
The items will be posted at MoeckerAuctions.com and will be available for bid at Proxibid.com. The items will be available for inspection on May 23 in Pompano Beach, Fla., by appointment only. Sales will close on May 24.
Source: Read Full Article