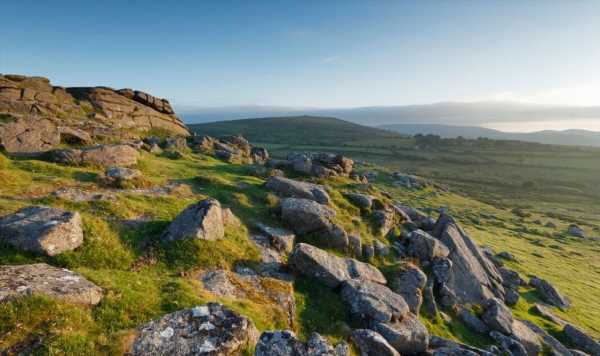 With autumn fast approaching, it's the ideal time to book a staycation with plenty of walking trails nearby. The experts at Verdant Leisure have shared the best destination for an autumn walk.
The team looked for the UK's most gorgeous landscapes, ranging from woodland to coast, and picked a breathtaking destination known for its nature.
Team member Francesca said: "Its expanse of moorlands, forests, wetlands and tors, make Dartmoor National Park home to a variety of unique wildlife that can be spotted all year round.
"These range from the famous Dartmoor ponies to Highland cows, rare butterflies and various species of birds. Keen eyes might also be lucky enough to spot otters in or alongside the park's rivers."
Roughly the same size as London, Dartmoor National Park covers 368 square miles and today 90 percent of the land is used for farming.
READ MORE The row over Manchester's most expensive Airbnb
While tourists might be lucky enough to spot a huge range of animals on Dartmoor, perhaps the most exciting are the moor ponies.
The ponies have roamed the land for centuries and an archaeological dig found hoof prints that were 3,500 years old. Hardy and surefooted, the ponies are able to thrive in the harshest of conditions.
Tourists shouldn't approach the ponies as most of them have never been handled, so they're best enjoyed from a safe distance.
Don't miss…
Etiquette expert shares the rules for leaving the plane[INSIDER]
'Most beautiful' country has hardly any tourists[INSPIRATION]
Important item to pack for a cruise that 'British tourists swear by'[CRUISE]
We use your sign-up to provide content in ways you've consented to and to improve our understanding of you. This may include adverts from us and 3rd parties based on our understanding. You can unsubscribe at any time. More info
One of Dartmoor's best-rated walking routes is The Granite Way which takes around one to two hours to complete.
A tourist 'Sue R' wrote: "A beautiful and interesting walk. Flat, level and easy walking along the route of the old railway line. Industrial historical interest and natural history hand in hand. What's not to like!"
'Therichastill' said: "There is plenty of glorious scenery to enjoy and the route is the old railway so it's fairly easy to navigate. No steep climbs!"
Visitors should keep their eyes out for the moor's oak trees, several of which are hundreds of years old.
Rather spend the day exploring one of the UK's prettiest towns? A charming town was recently named the best spot in Wales for a staycation.
Prefer to holiday abroad? Check out some last minute tips to secure the best price on a trip away.
Source: Read Full Article