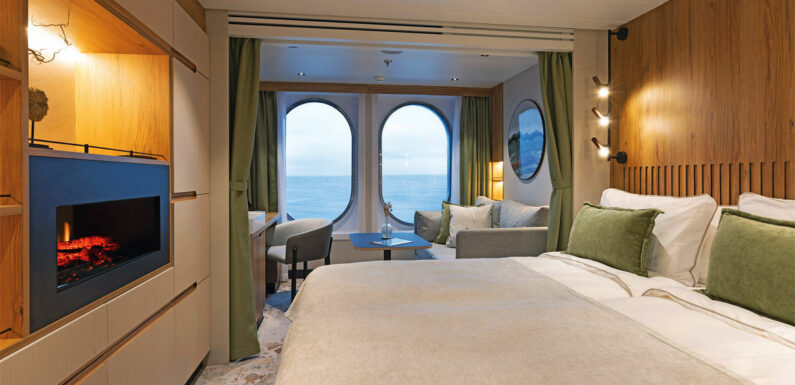 When you're cruising in Antarctica, there's nothing quite like having a fireplace in your cabin.
It's not a true measure of luxury, perhaps. But it's indicative of a focus on detail that made us feel pampered and cared for as we cruised among the icebergs and penguins and whales on Swan Hellenic's new SH Vega.
Launched in July, the SH Vega is the second ship in the newly relaunched Swan Hellenic line, an old name newly acquired by a consortium of European shareholders headed by CEO Andrea Zito. 
The Vega; the SH Minerva, its identical sister ship; and the slightly larger SH Diana that joined the fleet in February are specifically built for polar expeditions. Each has a PC5 ice-strengthened hull and extra-large stabilizers meant to hold them steady even across the Drake Passage, the infamous 500-mile crossing where the Atlantic, Pacific and Southern Oceans meet at the tip of South America.
(Insider tip: Instruct clients to get prescription anti-nausea patches from their doctor and put them on before they sail. We had one day of rough water, and it seemed as if everyone not wearing patches got seasick. There's a doctor onboard who can administer an injection if needed, but it can set them back as much as $100.)
Related: Travel advisors on Antarctica sailing say recent deaths don't give rise to fear
While the ship's 75 cabins can hold a maximum of 150 guests, our fam sailing had just 109, with many guests taking advantage of the single supplement waiver. That brought the ratio of guests to staff to 1:1 — one more step toward making our crossing memorable.
And memorable it was. With the soothing sound of a crackling fire in our electric fireplace as a backdrop and perfect weather (sunny and temperatures in the 30s) every morning, we suited up in the blue parkas and boots Swan Hellenic provided and rode the flotilla of Zodiacs ashore twice a day, past scores of penguins building their nests and hundreds of humpback whales coming out to play as they migrated south for the summer months.
Some guests tried a massage or pedicure in the spa, took a dip in the heated pool or sat in the sauna against a backdrop of sunset on the ice; the brave went for the full polar plunge, off the land or off the ship. 
The menu was designed by a Michelin chef, and the wine cellar included selections from destinations where the ship had sailed. The British high tea, served daily and often outdoors, tided us over no matter how hungry and cold we got. And the free onboard laundromat was an unexpected feature that allowed us to quickly dry anything that got wet on our expeditions, rewear our favorite outfits and set off for home with nothing but clean clothes in our bags.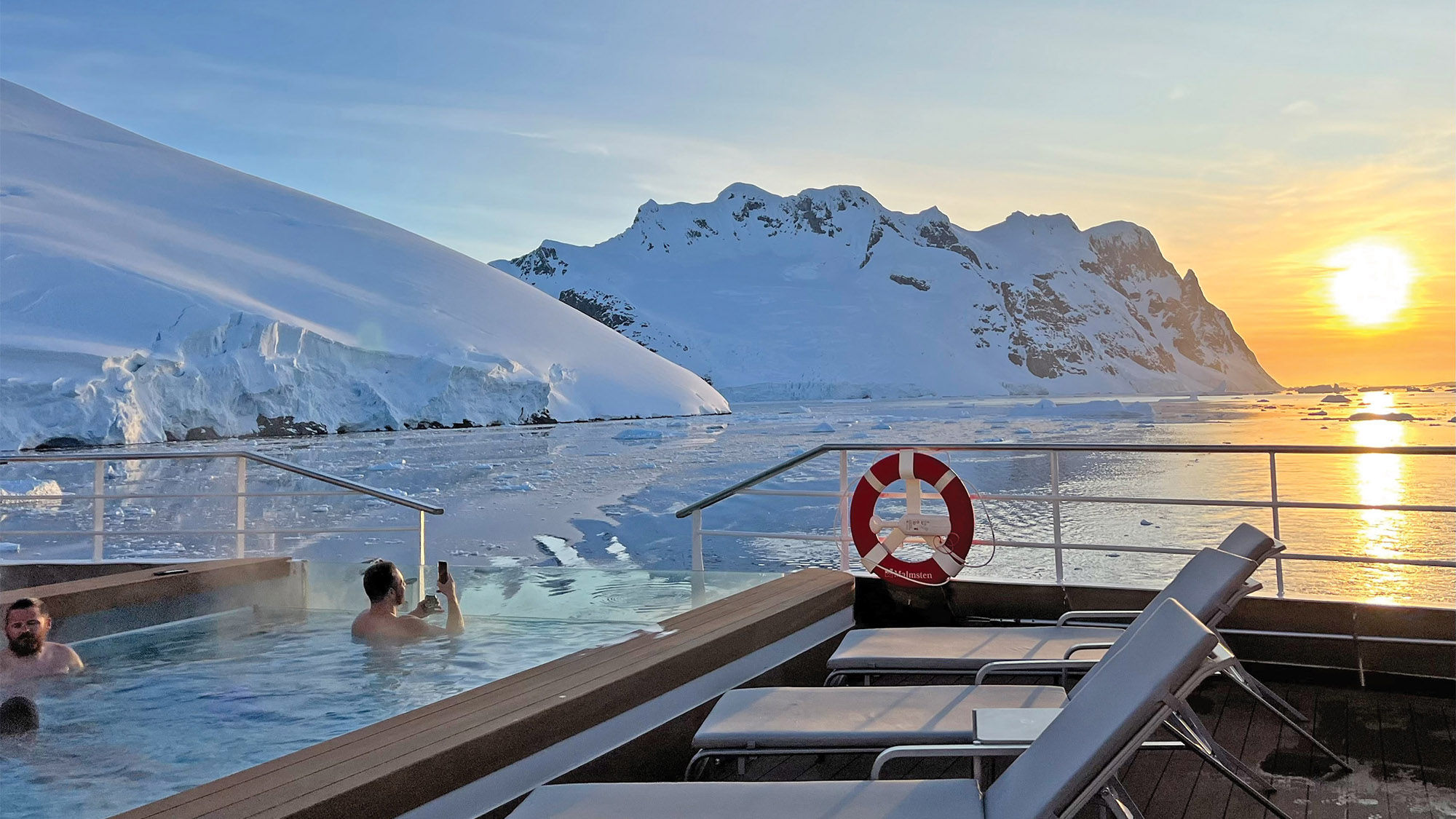 Getting the details right
The focus on intimate detail extends to the cabins, where Swan Hellenic proves it knows its audience. There is an abundance of closet space on floor-to-ceiling shelves, so much that I only filled about half of that space — a first for me. There is a coffeemaker with Illy regular and decaf, an assortment of snacks on the table, binoculars and artworks on the shelves.
Eighty percent of the cabins have balconies, and the suites connect to the room next door for larger parties. There's a mud room, of course, with lockers in which we could leave our outdoor gear (long underwear, glove liners, ski goggles for the glare) rather than carrying everything back and forth to our cabins.
Also notable is the amount of outdoor open space, designed with enough room for all guests. "The show is not inside, it's outside," Zito said. With the good weather, we took full advantage.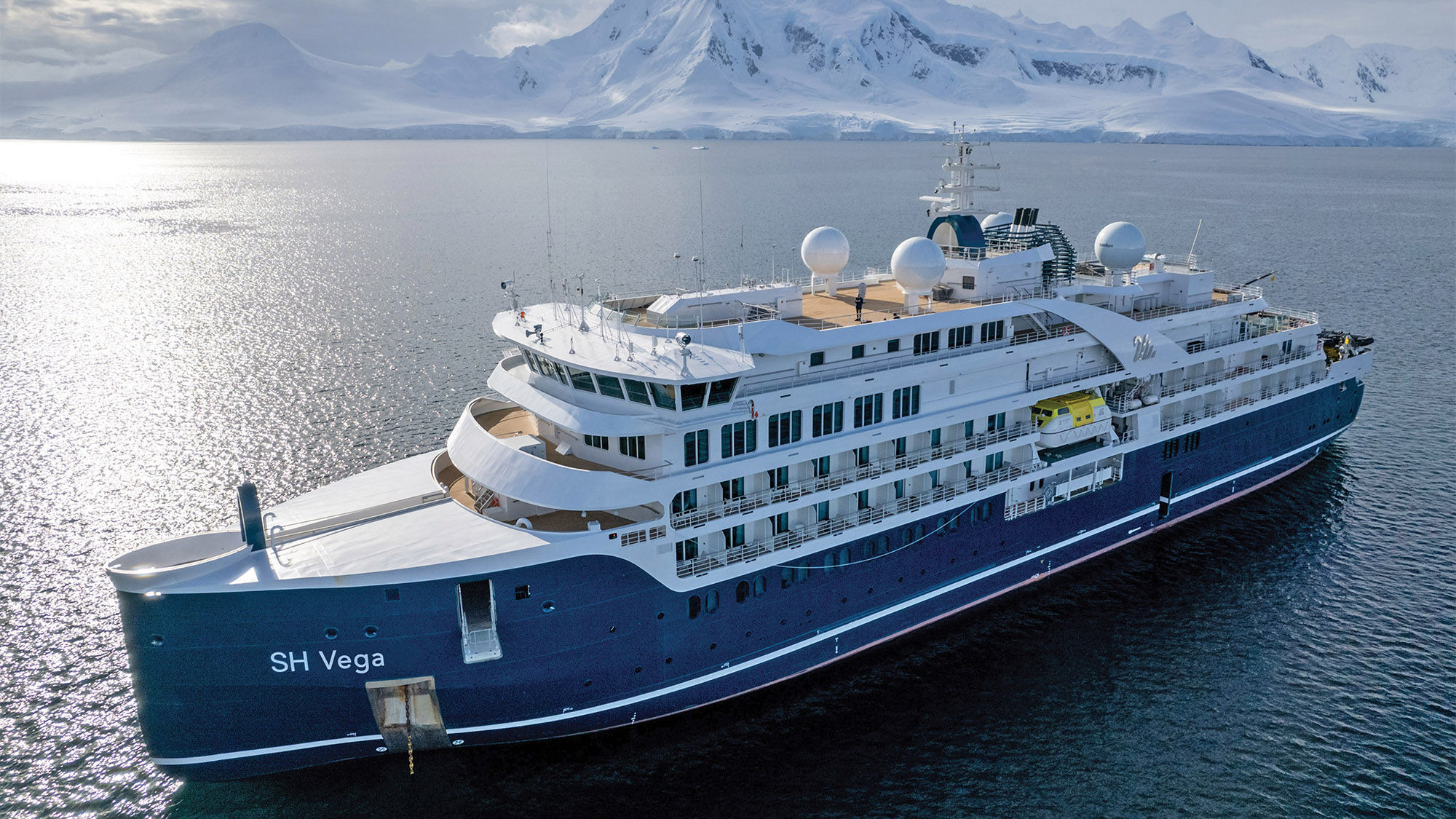 As a new company with a product that sells for about $25,000 per couple, Swan Hellenic is counting on travel advisors and consortia to help fill its three ships.
In the mornings guests sat outside to sip coffee and chat; in the afternoons the lunch buffets spilled onto the patio. When the sights were particularly impressive — sailing a heart-stopping sunset through the Lemaire Channel or watching the humpbacks cavort off the bow — we all snuggled up outdoors for an hour or more. There was plenty of room and several heated sitting areas out of the wind. 
"This is a very intimate vessel," Zito said. "It's designed for serial travelers who want to be fully immersed in the experience."
Our itinerary, too, was well thought out, touching the stops where only small ships can go and building the excitement they offered as we went along.
We visited the penguins at Yankee Harbour and Deception Island, touched our first Antarctic islands at Danco and Useful, set foot for the first time on the continent at Port Lockroy, sailed to Orne Harbour and Cuverville Island.
The Vega completed its Antarctic season in March and is headed for the west coast of Africa and on to the Canary Islands and Western Europe, stopping in Britain and Ireland on the way to the Arctic. From there, it's on to Greenland and Nova Scotia and eventually to the Caribbean and Brazil on various itineraries that can booked separately or linked together as back-to-backs. The Vega returns to the Antarctic for its summer season in December. 
Source: Read Full Article