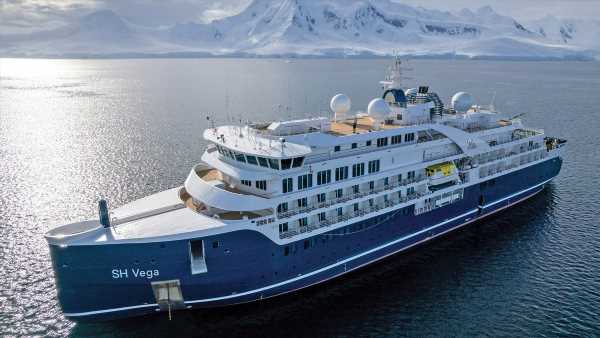 As a new company with a product that sells for about $25,000 per couple, Swan Hellenic is counting on travel advisors and consortia to help fill its three ships, said Gordon Dirker, vice president of sales for North America.
am trips and co-op marketing opportunities are on the table, especially for groups, he noted, along with a free cabin for every five double occupancies sold, or an incentive of $250 per person, per night.
In 2023 Swan Hellenic will be hiring two more salespeople dedicated to the trade and rolling out a travel advisor specialist training program. 
"Many FIT and small group allocations are being booked for 2023, and we are seeing a lot of interest for 2024 and beyond," Dirker said. "That's a great indicator that the market continues to work its way back to the normal, prepandemic booking patterns."
On the fam, meanwhile, all the travel advisors with whom I spoke said they'd be happy to help Swan Hellenic fill cabins. 
"The rooms are one of the best parts of the whole experience. The bedding, the crackling electric fireplace … so comfortable and cozy. The entire ship is tastefully decorated and spacious. I loved every aspect of it," said Erica Burgess, founder of International Yoga Travel.
"The ship is laid out so that no matter where you are onboard, you won't miss any part of the adventure," said Creative Getaways owner Connie Rush. "The dining room provided lots of windows, and the two lounges onboard were very comfortable and provided direct access to the outside decks to quickly snap photos and take videos. A bonus was the ability to sit in a sauna at sea with a big window to the outside world. Peace and relaxation can be accomplished without missing the views of Antarctica."
"Expedition trips imply 'active,' but there is enough for almost every activity level on the SH Vega," said Deb DuBoulay, a travel consultant with the Avoya Network. "The ship is beautifully appointed with a relaxed and comfortable feel. The rooms are spacious and include a fireplace for evening enjoyment. When doing a trip like this, the expedition team plays a significant role in what you get out of the experience, and the Vega team did not disappoint."
Julie Bartz, owner of First Class Travel, said she already has sold the product.
"When I travel, I like to use social media to create a daily diary. With my videos, posts and pictures I created so much excitement about this destination that they may have never thought about before," she said. "Such a splendid ship that has everything you could want from rooms/food/service and the top-notch experience in itself. With those tools … I have enough leads for a couple of groups."    
Source: Read Full Article