MONFALCONE, Italy — With a name like Sun Princess, the ship has to deliver the light. 
But how to do that in what will be Princess Cruises' biggest vessel?
The bigger the ship, the greater the volume of interior space. This challenges designers to come up with ways to make what otherwise would be a large, dark interior void light and appealing. And the Sun Princess clocks in at 175,500 gross tons. 
"We wanted to look outward, celebrate the views and let the natural light in," said Richard Parker, director of newbuild guest experience and product development for Princess Cruises. 
In a walk-through last week of the recently floated-out Sun Princess at the Fincantieri shipyard here, Parker showed some of the features that enable that natural light. They include a glass dome up top, accommodations that open onto a shared Cabana Deck and big expanses of glass. The Sun's signature Sphere is a convex circle of glass that bows out from the ship's port side; the lowest three decks of this architectural feature give light to the Piazza; the upper part will be cabin balconies. 
This ship, the first of the new LNG-powered Sphere class, sprang from a blank sheet, Parker said. 
A light and airy Piazza
As always on Princess, the heart of the ship is the Piazza. 
The space will be light and airy, relaxing by day and entertaining/energetic by night. A focal point is the triple-deck LED screen that can move and reconfigure itself and will be a central part of the evening production shows.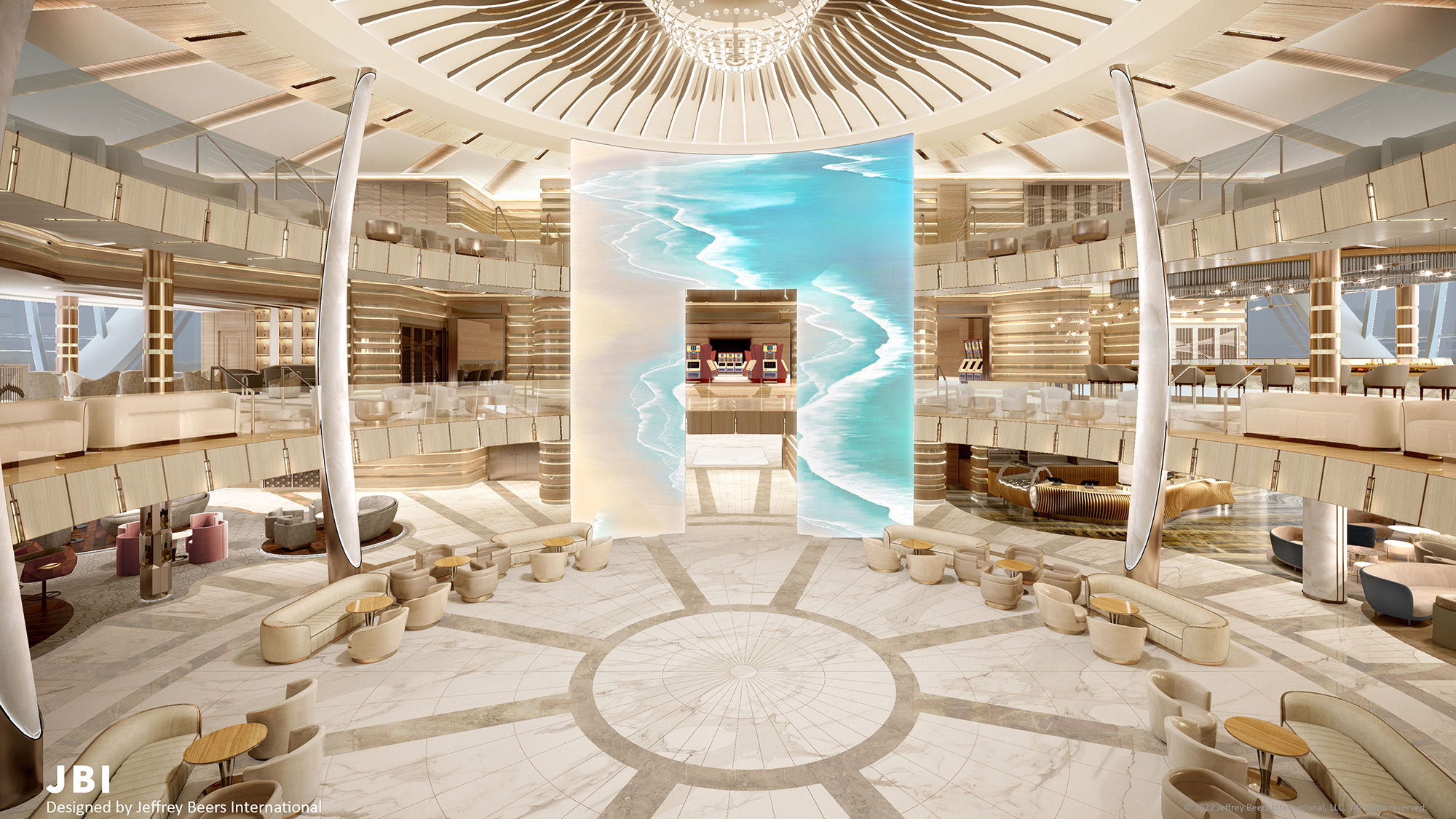 Emanating from the Piazza will be lounges, bars, restaurants and shops. 
On Deck 7, one side of the Piazza holds Coffee Currents, a new spot, while the other side has Bellini's Cocktail Bar. Both have big walls of windows. 
Nearby are Crown Grill Steakhouse and two new restaurants, one for Signature Collection (aka suite) guests, the other for those booking in the Reserve Collection (mini-suites with VIP touches, formerly Club Class).
Princess Live! has evolved from a studio into a lounge with great views. Good Spirits at Sea and the new O'Malley's Irish Pub are right next door, while the Wheelhouse Bar is steps away.
On Deck 8, Crooners piano bar and a sushi bar flank the Piazza, which leads to the line's largest casino. Sabatini's Italian Trattoria with its open pasta-making kitchen is nearby. 
Around the Piazza on Deck 9 is the new home of the International Café, along with Alfredo's Pizzeria with its open kitchen and an oven that reaches 968 degrees.
Spanning Decks 6 to 8 all the way aft, Horizons Dining Room provides an open, flexible space with big wake views and natural light. It's inspired by a coastal lifestyle, according to Fredrik Johansson, executive director and partner of Tillberg Design of Sweden, the coordinating architects for Sun Princess. 
Surprises yet to come
Since the Sun Princess is still under construction, it's not surprising that Princess is still holding some areas under wraps. 
For example, while nobody gave anything away during the ship tour, deck plans show a teppanyaki restaurant, which would be a new concept for Princess.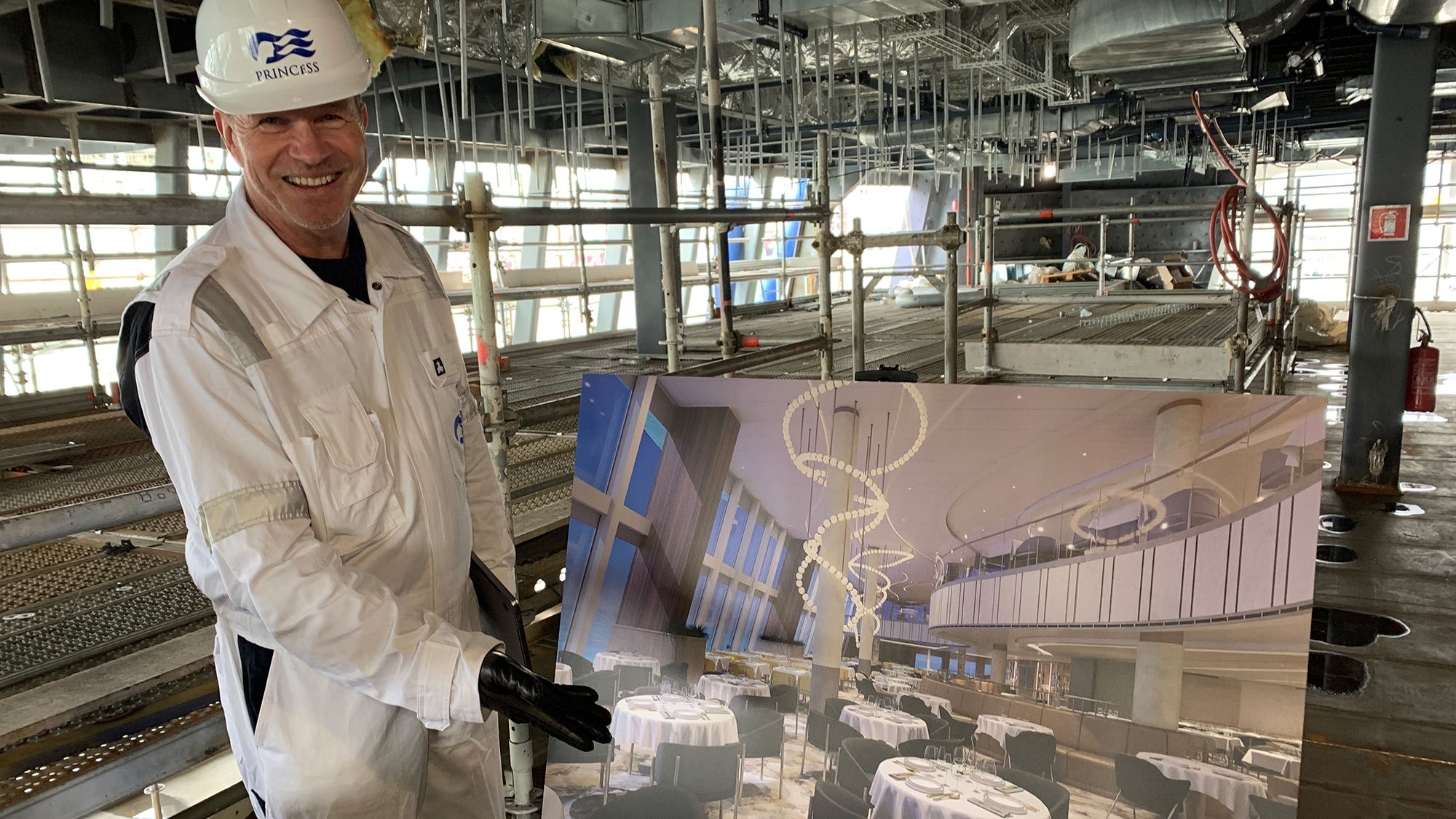 Parker said there will be a black door on Deck 8 leading to a new, immersive experience but gave no further clues.
World Fresh Marketplace is relocated from the Lido Deck to Deck 9 with access to the promenade. It will offer outdoor food outlets, with theming — details to come.
Johansson's favorite space is the Wake View Terrace, which will have a South Beach vibe, an infinity pool cantilevered over the side and amazing views — a stunning spot for pre-dinner cocktails.
High on Decks 17 and 18, The Dome, covered in glass, will be ideal for soaking in the scenery. A waterfall, indoor-outdoor pool and a terrace make it all the more enticing. The Dome transforms for entertainment, with a stage sliding over the pool and images projected on the glass.
Sun Princess will accommodate families
A quick word about the accommodations: The Sun Princess carries 4,300 passengers at double occupancy, but there are an unusually high number of upper berths for Princess: 1,000. A company official said Sun Princess would be for families, adding it has more than 100 connecting rooms.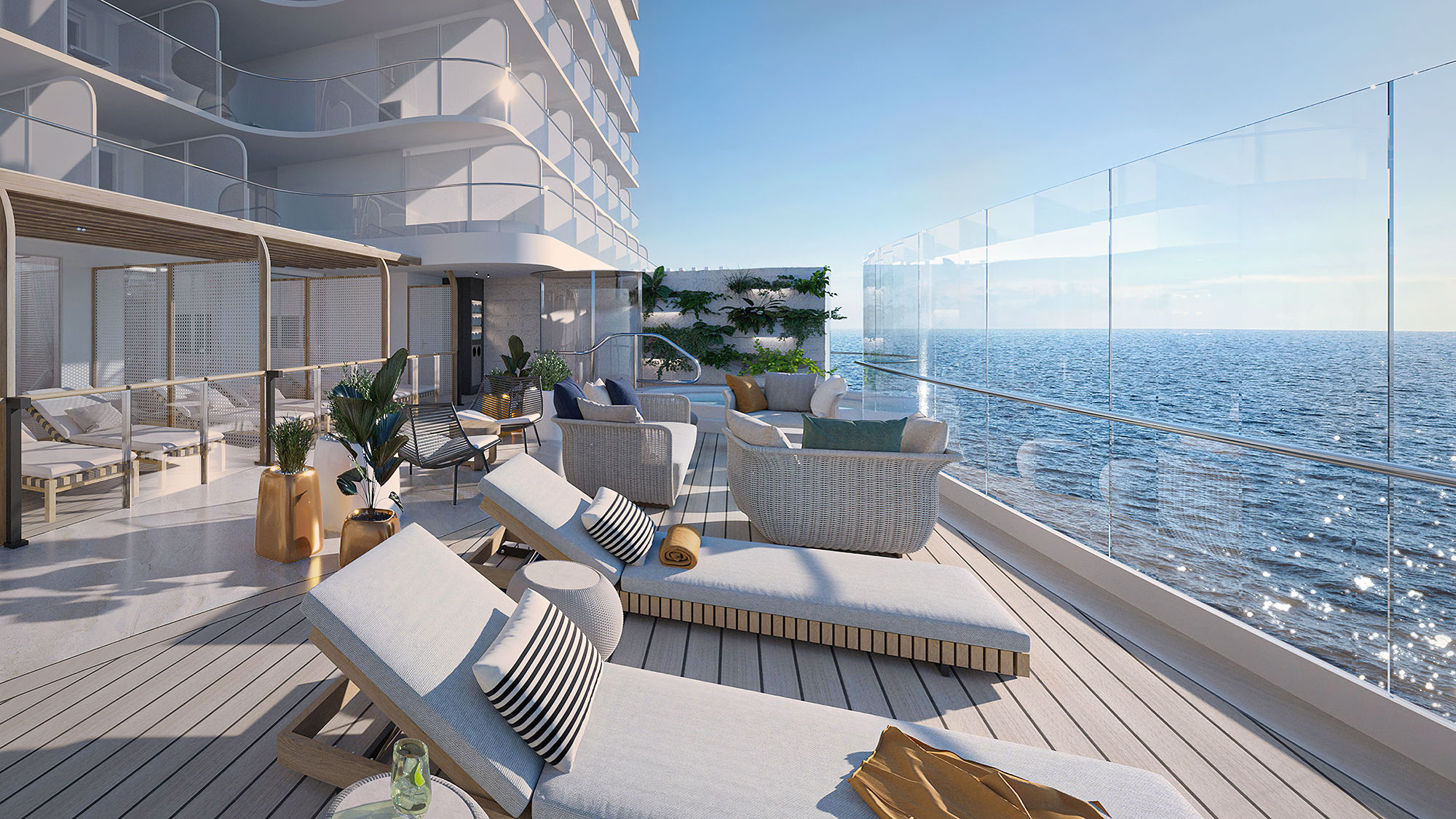 There are 50 Signature Collection suites that, besides the private restaurant, also afford access to a double-deck lounge and a private sun deck. 
New Cabana accommodations open to the Cabana Deck with sunken Jacuzzis on both sides of Deck 9. On Deck 6, Cove Balcony staterooms are close to the water.
Deck 4 holds The Landing, where passengers will embark, either by adjustable gangways that move with the tide or new "luxury launches" in tender ports. The Landing will be lounge-like. 
"Instead of feeling like you're in a crew area, you're in a guest area," Parker said. 
Source: Read Full Article