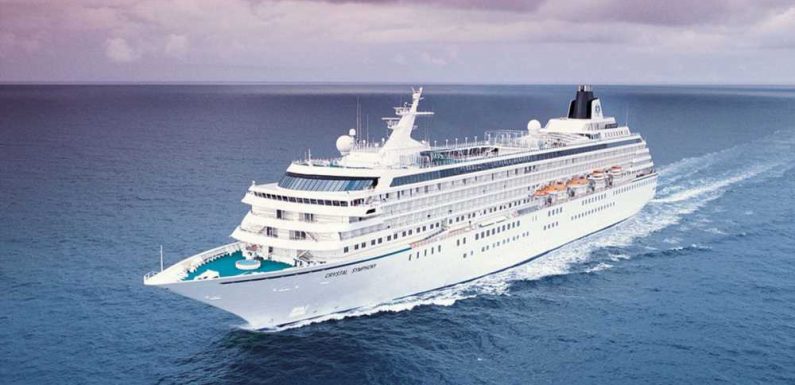 Abercrombie & Kent Travel Group's reimagining of the Crystal Symphony and Crystal Serenity includes creating more butler suites and reducing guest capacity by combining some staterooms. 
That's what A&K CEO Cristina Levis said Tuesday after the ships arrived in Trieste, Italy, where they are undergoing refurbishments by shipbuilder Fincantieri. 
"This will bring a gracious new feeling of spaciousness to the restaurants and public areas," said Levis. 
As A&K prepares to relaunch the Crystal brand, co-chairman Manfredi Lefebvre d'Ovidio formally announced Jack Anderson will return to the brand as president of Crystal Cruises and Bernie Leypold as senior vice president of hotel operations. 
"It is an honor to join the new Crystal Cruises with a commitment to not only recreate but enhance the sophisticated luxury service, cuisine, entertainment, and shore experiences in collaboration with our sister company, Abercrombie & Kent," Leypold said.
The brand said it will give other former Crystal crew members priority in hiring to staff the ships for their expected 2023 release.
Source: Read Full Article