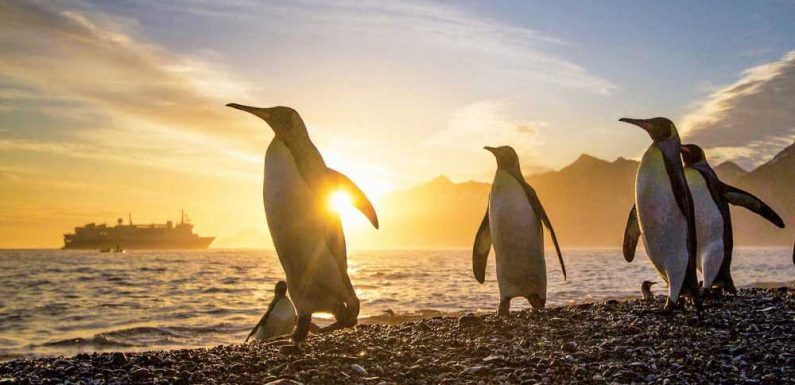 Lindblad Expeditions-National Geographic is offering a series of eight extended-length cruises beginning this fall, stretching from 18 to 38 days. The company is calling them "epic voyages."
The longest voyage is a 38-day transatlantic sailing on the National Geographic Explorer from Buenos Aires to Madeira. The cruise calls in the Falkland Islands, South Georgia, Tristan da Cunha, St. Helena, Ascension Islands, Cape Verde and the Canaries. The sailing departs on March 7, 2023.
Another voyage is a 27-day sailing on the National Geographic Resolution of remote Pacific islands, including the archipelago of Palau, the islands of Tahiti and the atolls of Chuuk and Kiribati in October of 2023. 
On a 24-day South American sailing from Trinidad to Salvador, Brazil, the National Geographic Explorer will depart from Trinidad and cruise the Guianas and Brazil in September of both 2023 and 2024. 
A 24-day sailing on the National Geographic Endurance from Buenos Aires to Ushuaia will depart this October and explore Argentina's rugged eastern coast, plus visit South Georgia and the Falklands during the height of Southern right whale breeding season.
Also on offer: a 22-day National Geographic Orion cruise of New Zealand and the Subantarctic Islands in December 2022 and January, November and December of 2023. 
Other sailings include a 21-day sailing of Indonesia, Bali, Raja Ampat and Papua New Guinea in October and November of 2022; a 19-day sailing of South Georgia and the Falklands in October of 2022 and February 2023 and 2024; and an 18-day voyage from New Zealand to Melanesia in December of 2022, and again in February and October in 2023 and January of 2024.
Source: Read Full Article