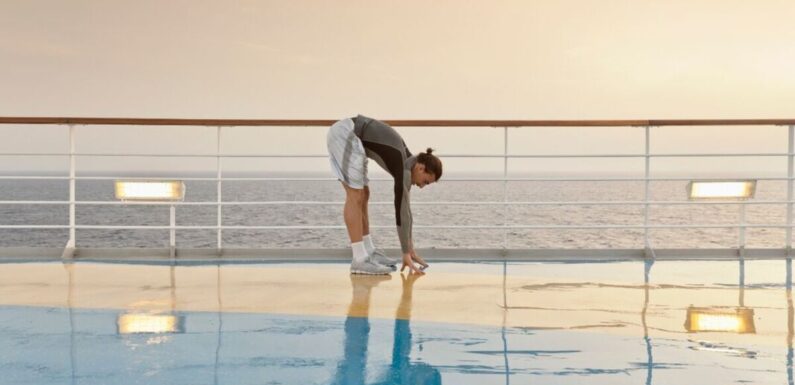 The first day of a cruise holiday can be a stressful experience. As thousands of passengers get onboard, the ship can feel very crowded.
On the first day, guests usually have their luggage delivered to their room by the crew. Although they can access their cabin, some facilities and restaurants may be closed.
A cruise guest has shared their essential first-day advice on Reddit. They said following the tip could improve a guest's overall holiday experience.
'Pear-Proud' said: "On the first day, I love to walk the entire ship. I start at the bottom floor, walk up and repeat. This is amazing for quite a few reasons.
"It kills time during the most boring part of the cruise when you're waiting for staterooms to be ready and bags to arrive. You discover things before anyone else, allowing you to use them before they get crowded."
READ MORE 'I'm a cruise superfan and I've been on one ship 21 times'
Comment
byu/strangetownbella from discussion
inCruise
The swimming pool is usually open on the first day but many guests won't use it as they won't have their luggage. If guests want to swim, it's a good idea to pack a costume in hand luggage.
Guests can also use the first day to check out everything the ship has to offer. That way they can be first in line when activities do open.
The guest added: "You get familiar with the ship very quickly, which means you can ditch the maps sooner."
Don't miss…
'I went to the world's most beautiful beach and it was breathtaking'[EXPERIENCE]
Europe's best value destinations with the biggest flight price drop – list[INSPIRATION]
'Incredible' city is one of the UK's most walkable destinations[STAYCATION]
Advert-free experience without interruptions.
Rocket-fast speedy loading pages.
Exclusive & Unlimited access to all our content.
Cruise lines usually have a deck plan online or on the ship's app. While guests can use the deck plan to navigate their way around, it's nice to get to know the main areas.
The guest said: "You can build a list of things to do and make any necessary reservations before the rush."
Some activities and restaurants are very popular and guests may need to make a reservation if they want to ensure they get a slot. Bear in mind that some activities can be booked before the start of the cruise.
‌They added: "You jumpstart your metabolism and more importantly, your appetite."
While some cruise guests gain weight on holiday, passengers can actually get a lot of steps in on a mega cruise.
Worried about which cabin to choose? A passenger who has cruised 21 times on the same ship shared his top advice for picking a stateroom.
The buffet might be the most popular restaurant onboard but guests might need to prefer themselves for some drama.
Source: Read Full Article