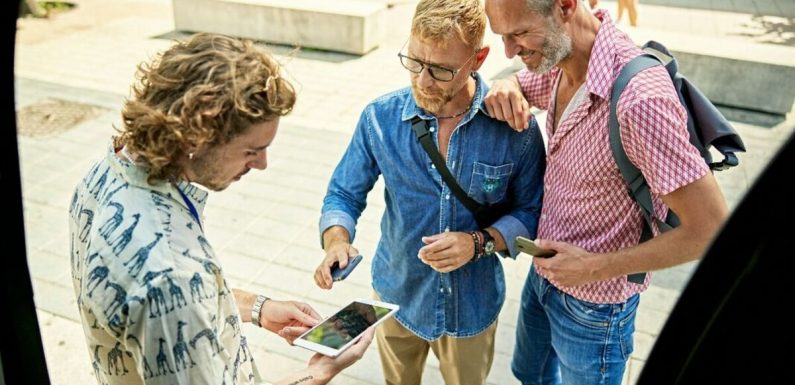 Cruise lines usually offer guests a range of excursions to choose from. While some people have incredible experiences, others were less enthusiastic about their excursion.
A guest wrote on Reddit: "We did a hop on/off bus tour in Colombia, only it was hop-on and no getting off.
"Like people were pushing the button to be let off and the driver just sat in the high speed lane and said 'nope not here'.
"It then dumped us back at the pier. We went to the desk and said we wanted our money back because it was literally just a high speed tour of the town on a double decker bus.
"They kept trying to argue with us that we should have hit the button to get out. Eventually, the people in line chimed in and just yelled 'they didn't stop when any of us hit the button'. What was supposed to allow us six hours to explore was literally a 45-minute drive."
Bus tours are a pretty common choice of excursion and usually guests will be allowed to get off the bus to explore
Cruise guests can try to ask for their money back if they're disappointed but unfortunately, there's no guarantee this will happen.
Another guest said: "The one time we did an excursion we were piled onto a bus, standing room with folks sitting in the aisle on the floor of the bus.
"The bus went winding up and down this mountain, bouncing everyone around. It was high, miserable, and multiple people got car sick."
While tour operators can't do anything about external factors, such as the weather, guests could be left disappointed.
Busy excursions aren't for everyone and guests can book tours through third party operators if they're worried.
The guest added: "Usually we book our own private tours. Highly recommend, usually the same price but more customisable and private. We've had great experiences with local tour guides getting us past long lines."
Passengers can check online reviews to find a reputable tour company if they want to book their own trip.
Guests should choose carefully as they will need to make sure they get back to the ship before departure time.
It's a good idea to choose a company that will pick passengers up at the port and drop them there afterwards.
If it's a city trip, guests could always choose to explore by themselves and visit the attractions they'd like to see.
Another guest said: "Rome. So excited for the all day tour. Long bus ride in from the port. We get to Rome and the bus pulls over to wait for our guide.
"Half an hour late. Went quickly through the Colosseum and other sites because we lost that 30 minutes and were due for lunch.
"Afternoon was to tour the Vatican. Nope. Closed for some pilgrims. The guide's backup plan was to have us all stand outside the Vatican and tell us about how awesome it was inside while we stood in the sun and heat.
"It was a long afternoon of nothing. I didn't know at the time I could request a refund from the shore excursions desk."
Guests can try to ask for a refund if the experience doesn't meet their expectations. Tourists visiting Rome by cruise ship will have to take a bus into the city from Civitavecchia.
Source: Read Full Article