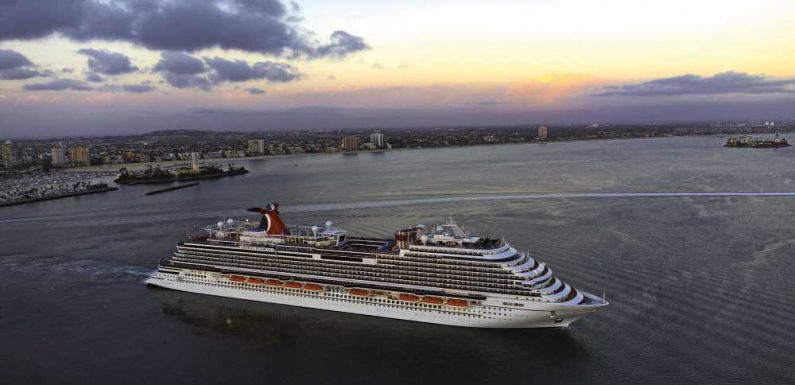 Carnival Corp. cited an "extended Wave season" in reporting Q2 booking volume that nearly doubled Q1 and was the best quarterly booking volume since the beginning of the pandemic.
Revenue increased by nearly 50% in the second quarter compared to the first quarter, with onboard revenue continuing to surge. 
Booking volume is still below 2019, but for the second half of 2022, bookings have been higher than 2019 levels since the beginning of April. Advance bookings for the second half of 2022 are at lower prices, with or without future cruise credits (FCCs), compared to 2019 sailings.
Related: Two Costa ships will sail for Carnival from the U.S. 
The company expects its losses to continue into the third quarter and for full-year 2022. Carnival said inflation, fuel prices and staff shortages are having an impact, with higher costs having a "material impact on the company's business, including its results of operations, liquidity and financial position."
"In addition, as is the case with the travel and leisure sector generally, the company is making meaningful progress in resolving the challenges it is experiencing with onboard staffing, which have resulted in occupancy constraints on certain voyages," Carnival said. 
Cruise bookings for 2023 are at the higher end of the historical range in terms of volume and at higher prices, with or without FCCs, compared to 2019.
Occupancy in the second quarter rose to 69%, an increase from 54% in the prior quarter.
"It is reinforcing to see continued strength in demand with our guests overcoming far more restrictive protocols than broader society and travel at large, leading to a near doubling of booking volumes since last quarter with near-term bookings even outpacing 2019," said CEO Arnold Donald. "We were encouraged by close-in demand and remain focused on optimizing occupancy while preserving long-term pricing."
Related: Zone on new Carnival ship will be a Celebration of travel
Donald predicted that as "friction from protocols is removed and society becomes increasingly more comfortable managing the virus, we expect to see demand continue to build, as we have already seen with the strength in Carnival Cruise Line's closer-to-home cruises."
Carnival said that 90% of its nine-brand fleet is now in service. Its largest brand, Carnival Cruise Line, was its first to sail its entire fleet in May and expects occupancy to approach 110% during the third quarter, Donald said.
Source: Read Full Article