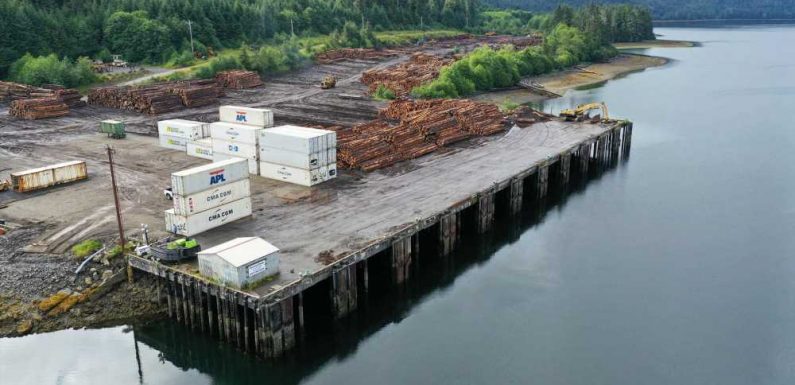 Alaska Native corporations are partnering to develop a cruise ship destination near the Tlingit village of Klawock.
Na-Dena, a joint venture between Doyon Ltd. and Huna Totem Corp., will work alongside Klawock Heenya Corp., which represents the Tlingit people from Klawock. 
Huna Totem has experience in Alaska cruise port development; the company owns Icy Strait Point in Hoonah and recently partnered with NCLH to build a port in Whittier.  
Oceania Cruises will be the first line scheduled to visit on May 24, 2023. Three additional calls are anticipated for the 2023 season. The port partnership expects to announce additional cruise line visits for the 2024 and 2025 seasons.
The port will feature sport fishing, culinary experiences, wildlife viewing and totem-carving traditions. 
Related: NCLH forms partnership to build port in Whittier
Built on 16 acres on Klawock Island, the port sits on the Pacific coast side of Prince of Wales Island. The partners said the port is well positioned for both north and southbound Alaska itineraries. 
"With two separate fjord entrances, sailing in and out of the port treats cruisers to scenic views of the wildlife-rich archipelagos, dramatic mountains and lush islands. The port island connects by bridge to Prince of Wales' vast road system to other communities and tour options around the island," the partners said in a news release.
Na-Dena will assist Klawock Heenya to develop a series of guest attractions and tour products.
"Tourism is the opportunity we need," said Klawock Heenya Corp. president Teresa D. Fairbanks. "It's exciting to now pursue the future for Klawock and our Native shareholders."
Source: Read Full Article