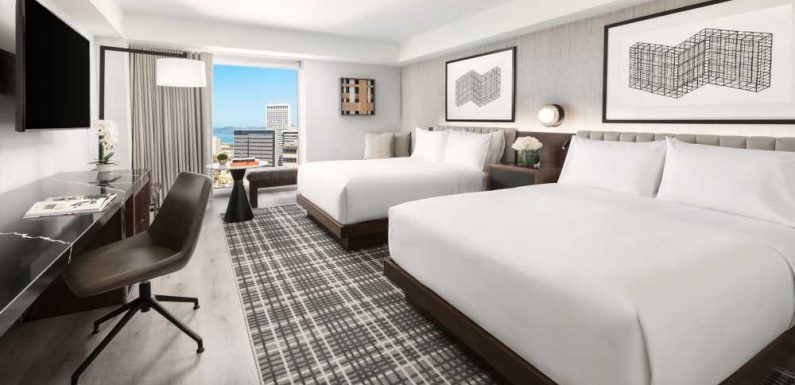 What is today known as the Park Central Hotel in San Francisco will become the Hyatt Regency San Francisco Downtown SoMa following a $50 million redevelopment and rebranding.
The renovation is expected to be completed by the end of this year.
The hotel will receive a new lobby bar and grab-and-go marketplace; upgraded and refurbished rooms; an upgraded fitness studio complete with Peloton bikes; and redesigned meeting and event spaces.
Related: Auberge developing Hearst Hotel in San Francisco
A new Regency Club on the ground floor will be added. The space, reserved for guests staying in a club room, will be open 24 hours a day, featuring food and beverage options, drinks and hors d'oeuvre service in the evening, and a host to assist guests.
The renovation will outfit the hotel with contemporary décor. It is being overseen by design firm BHDM.
The Park Central currently has 681 guestrooms and suites, 20 Executive Corner suites and two Presidential Suites. Post-renovation, the number of guestrooms will increase to 686.
Bathrooms will feature local Pharmacopia bath and body products from San Francisco.
Source: Read Full Article