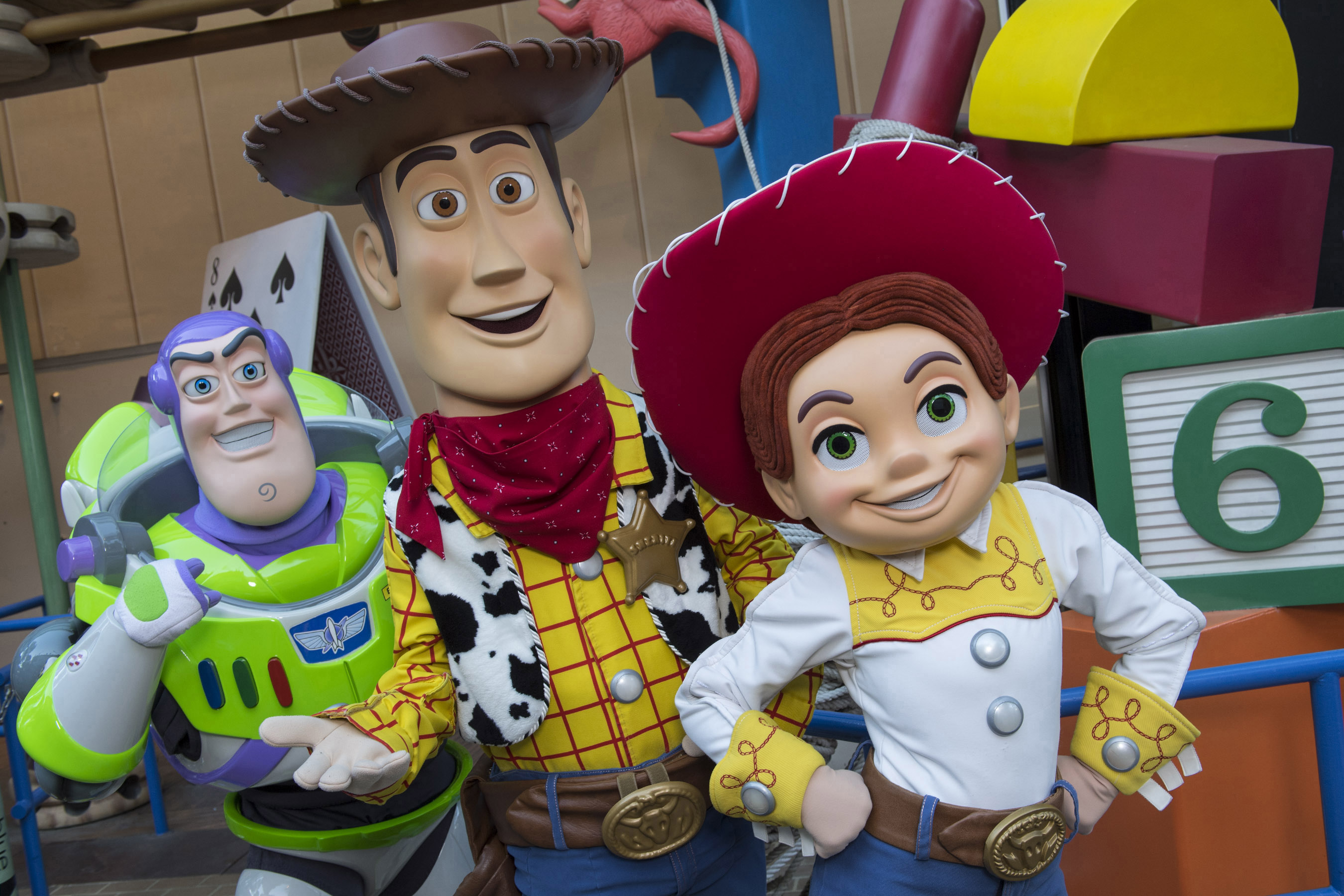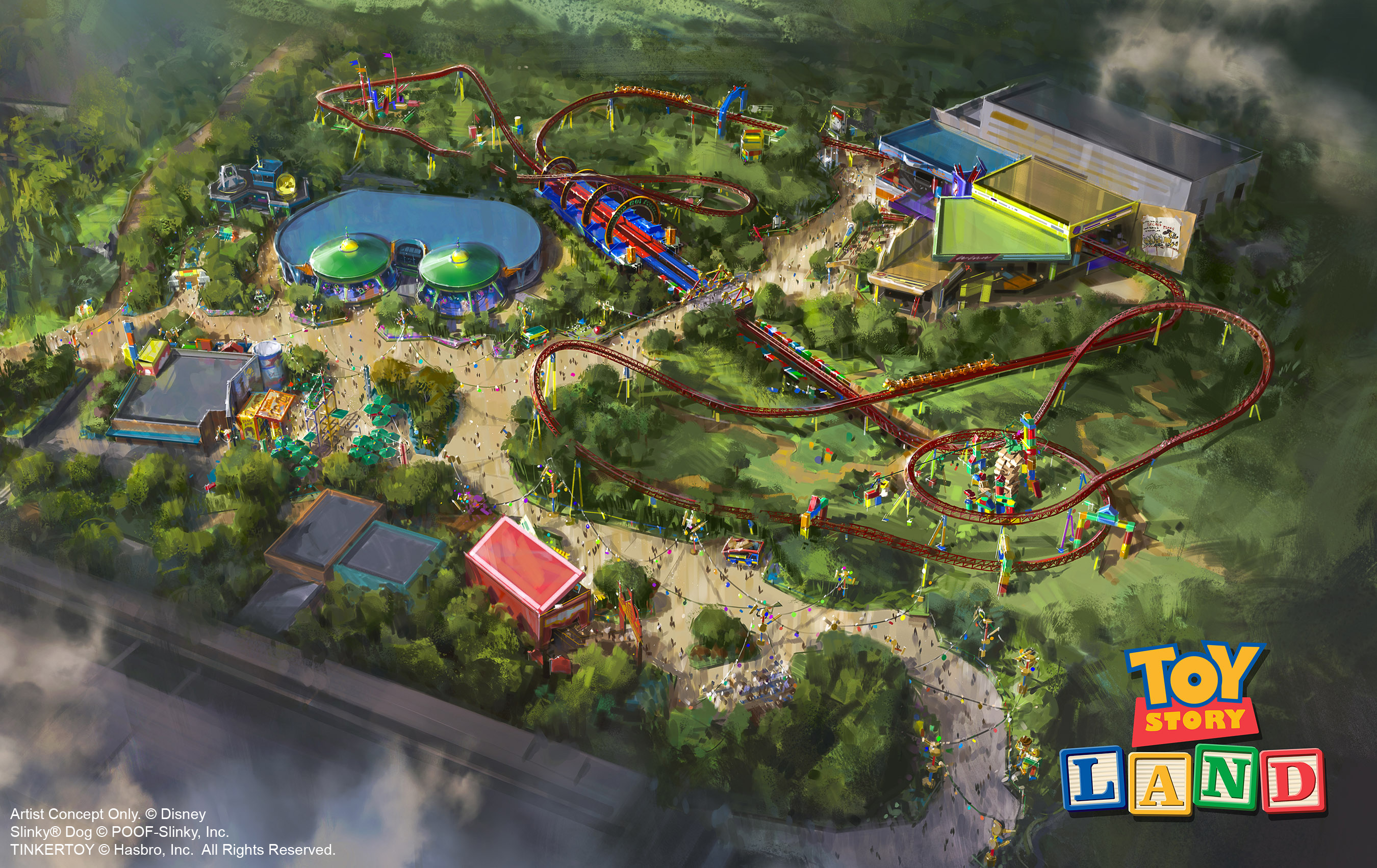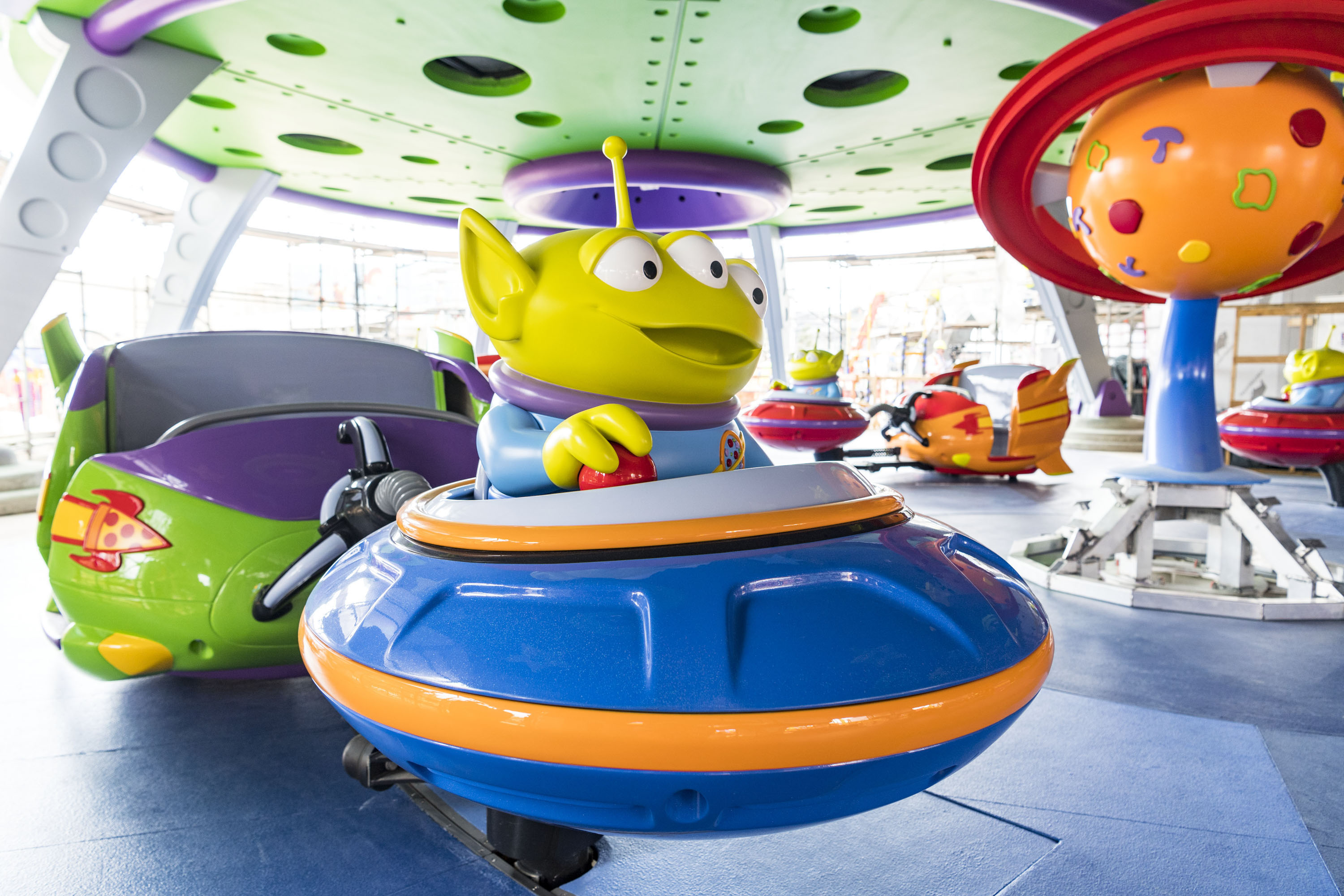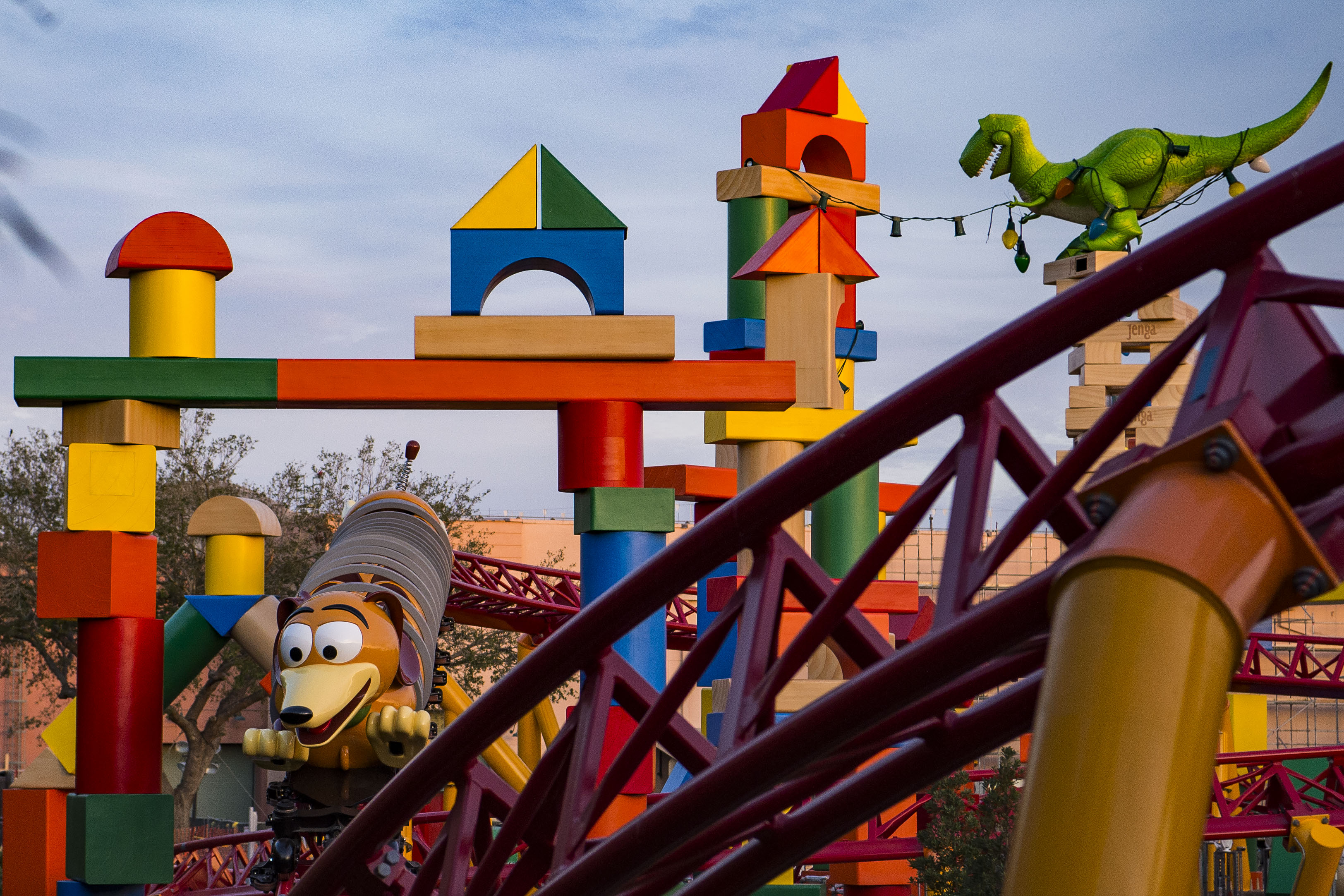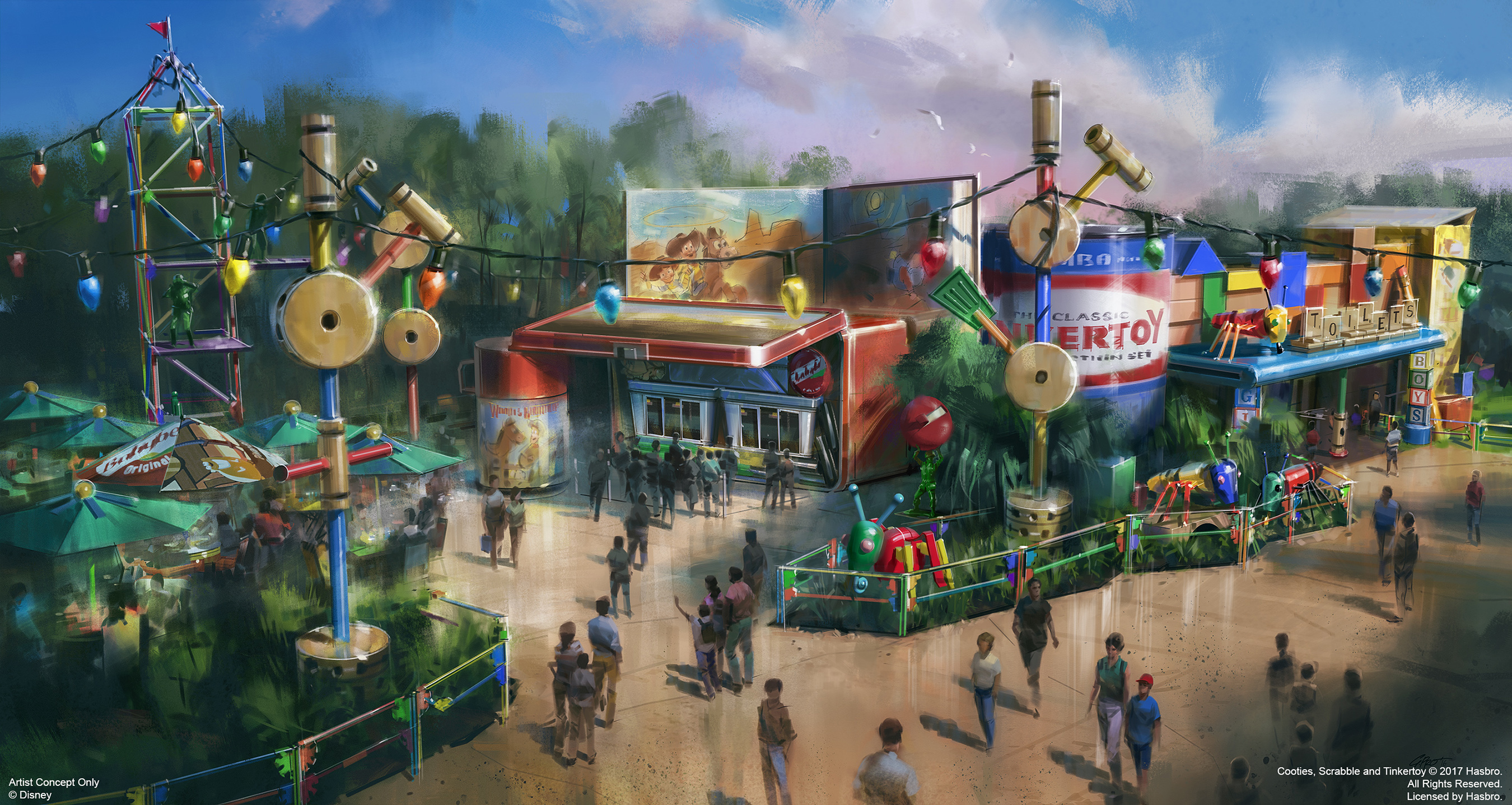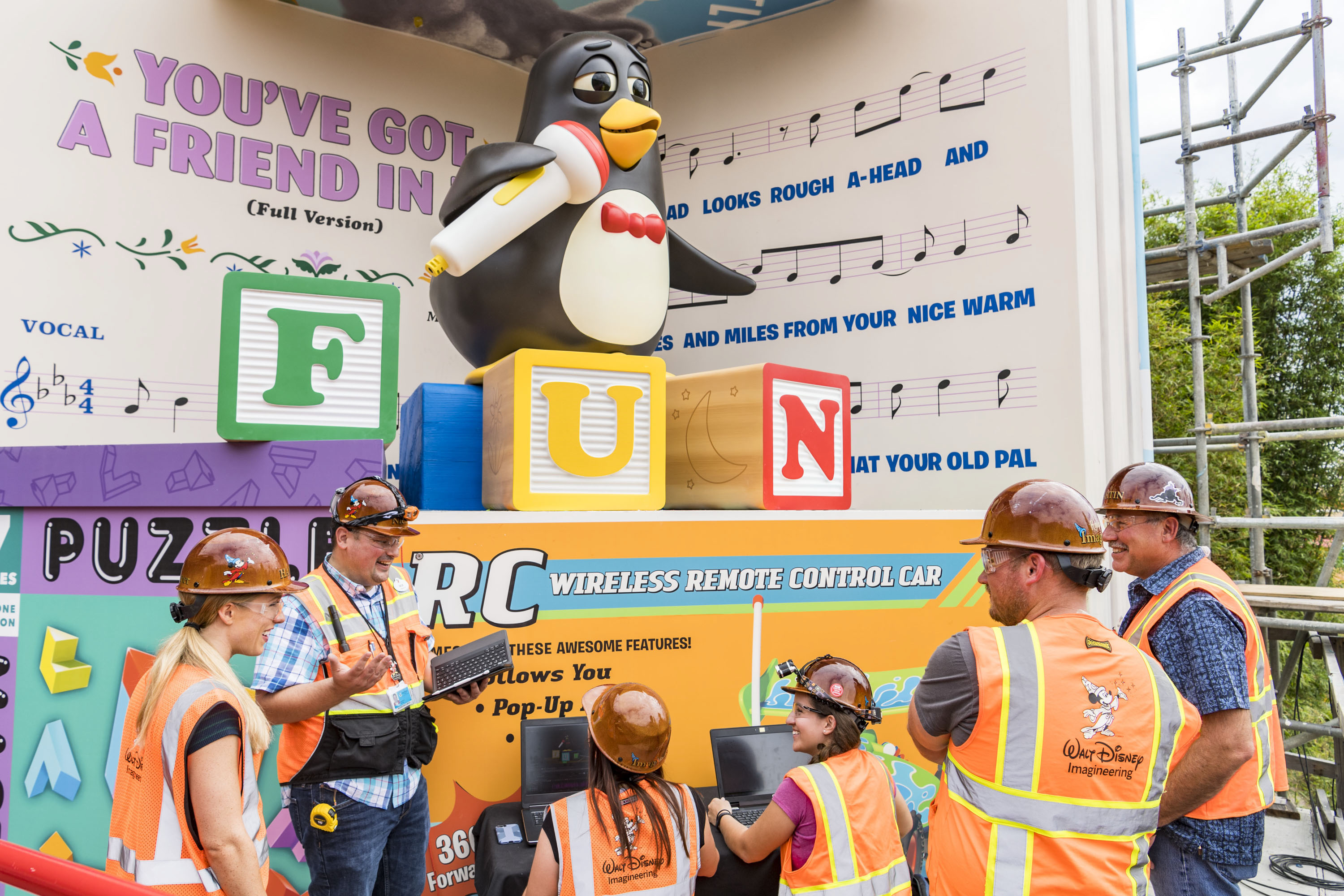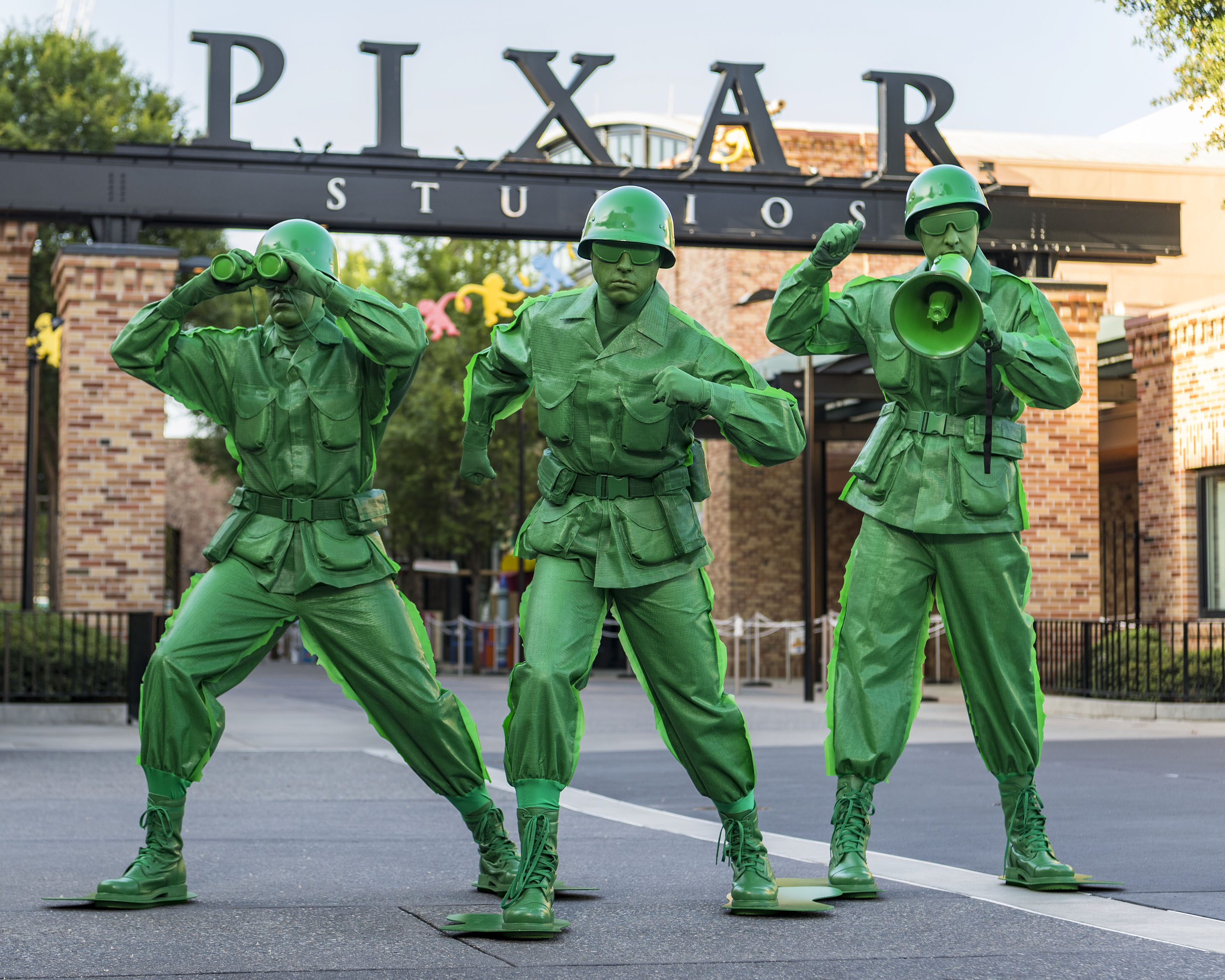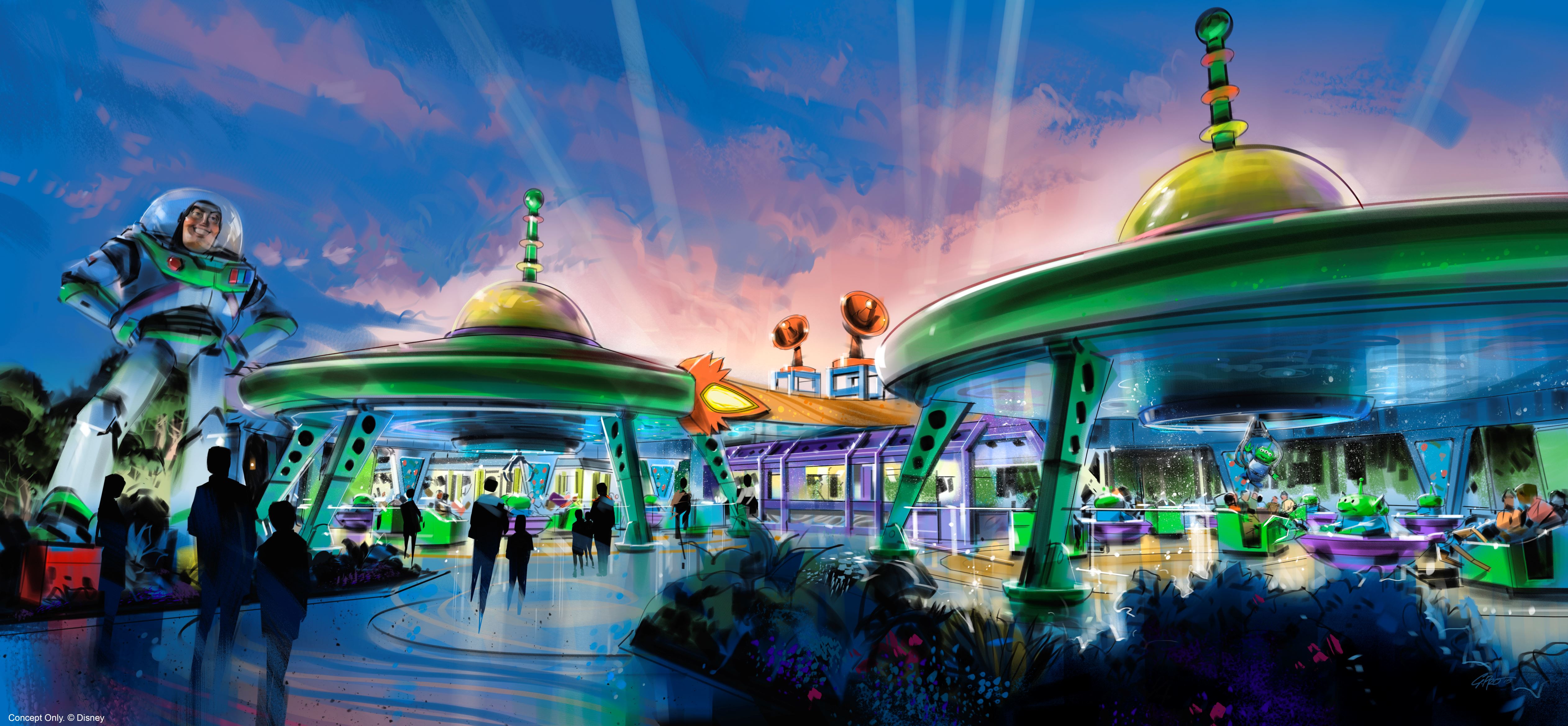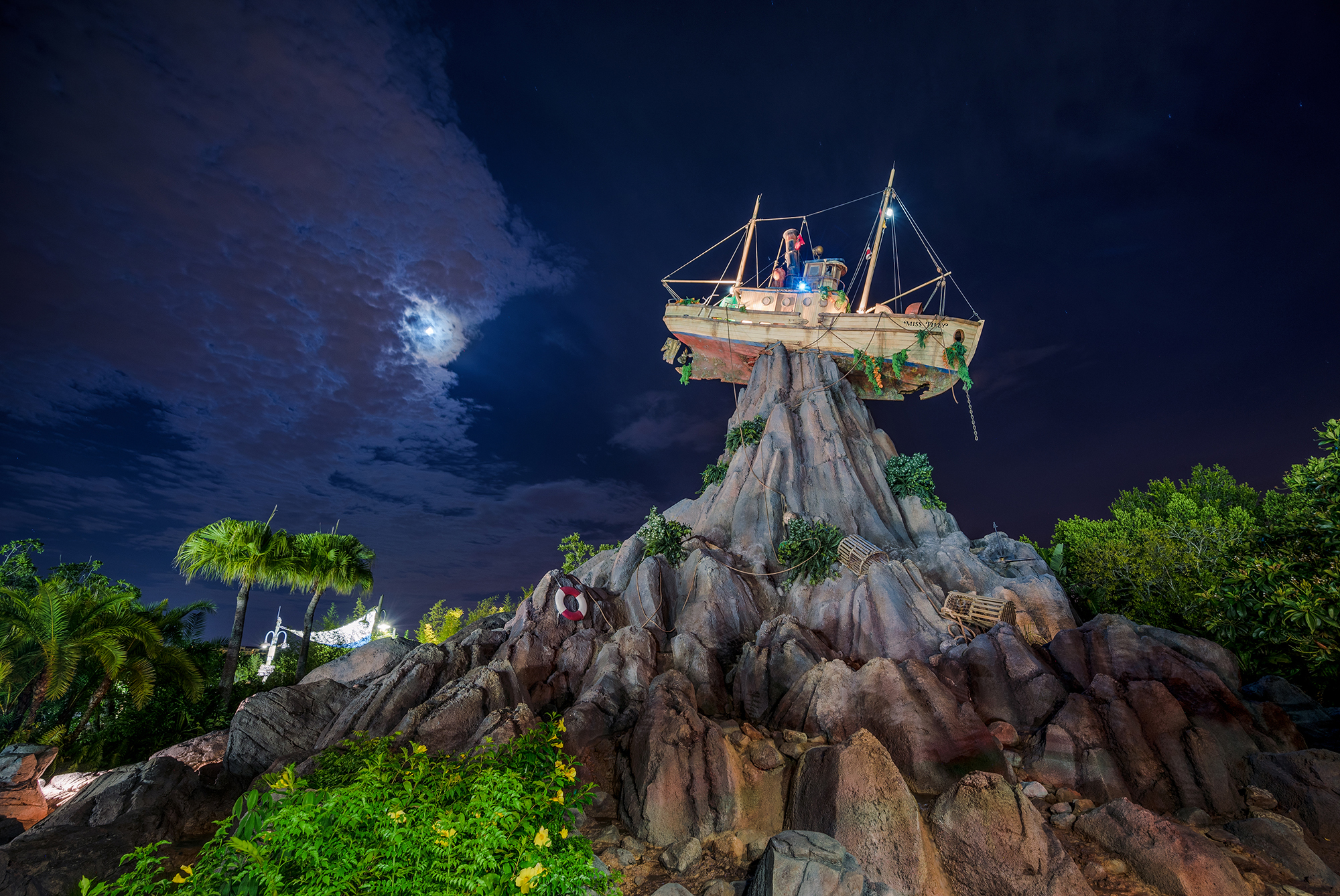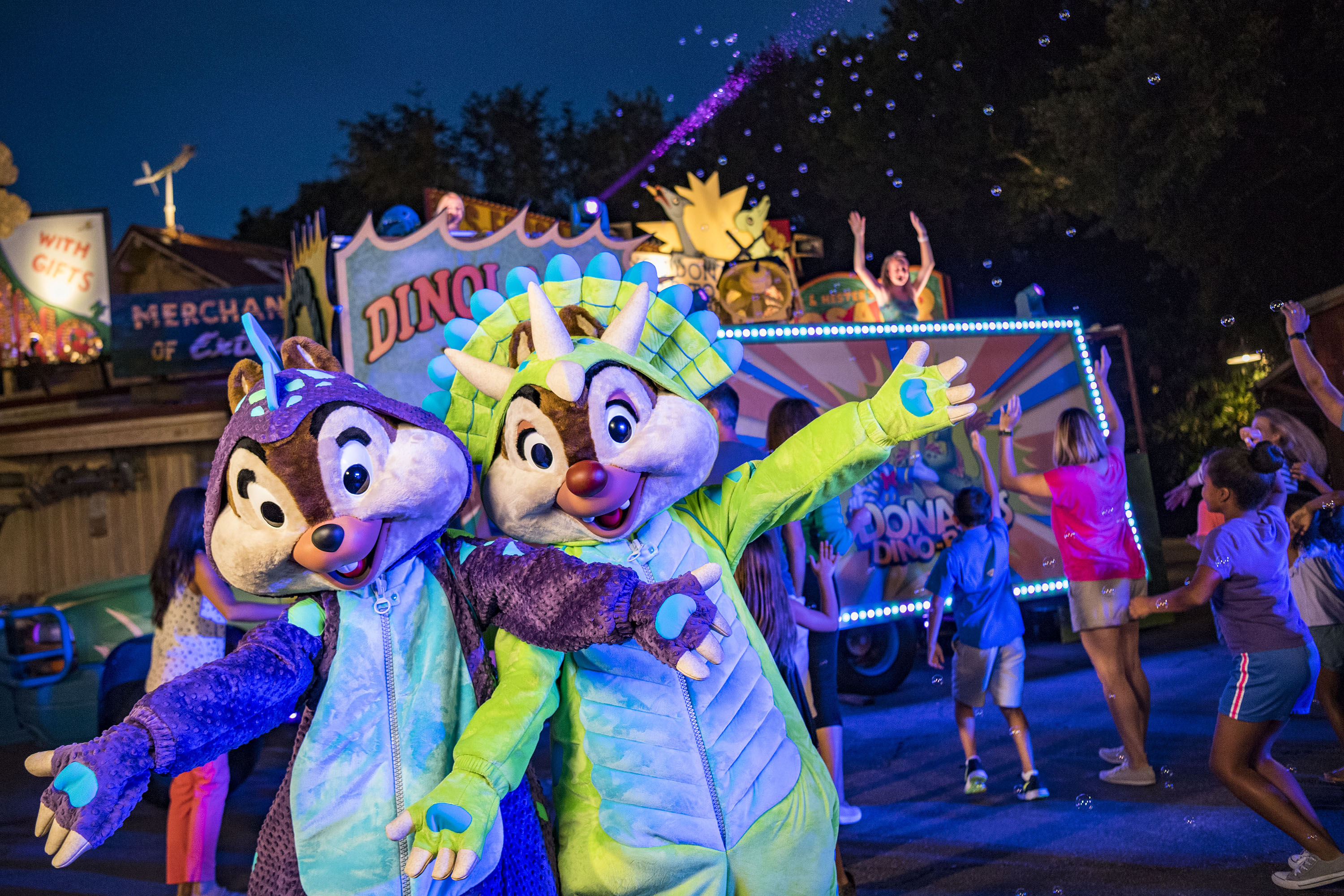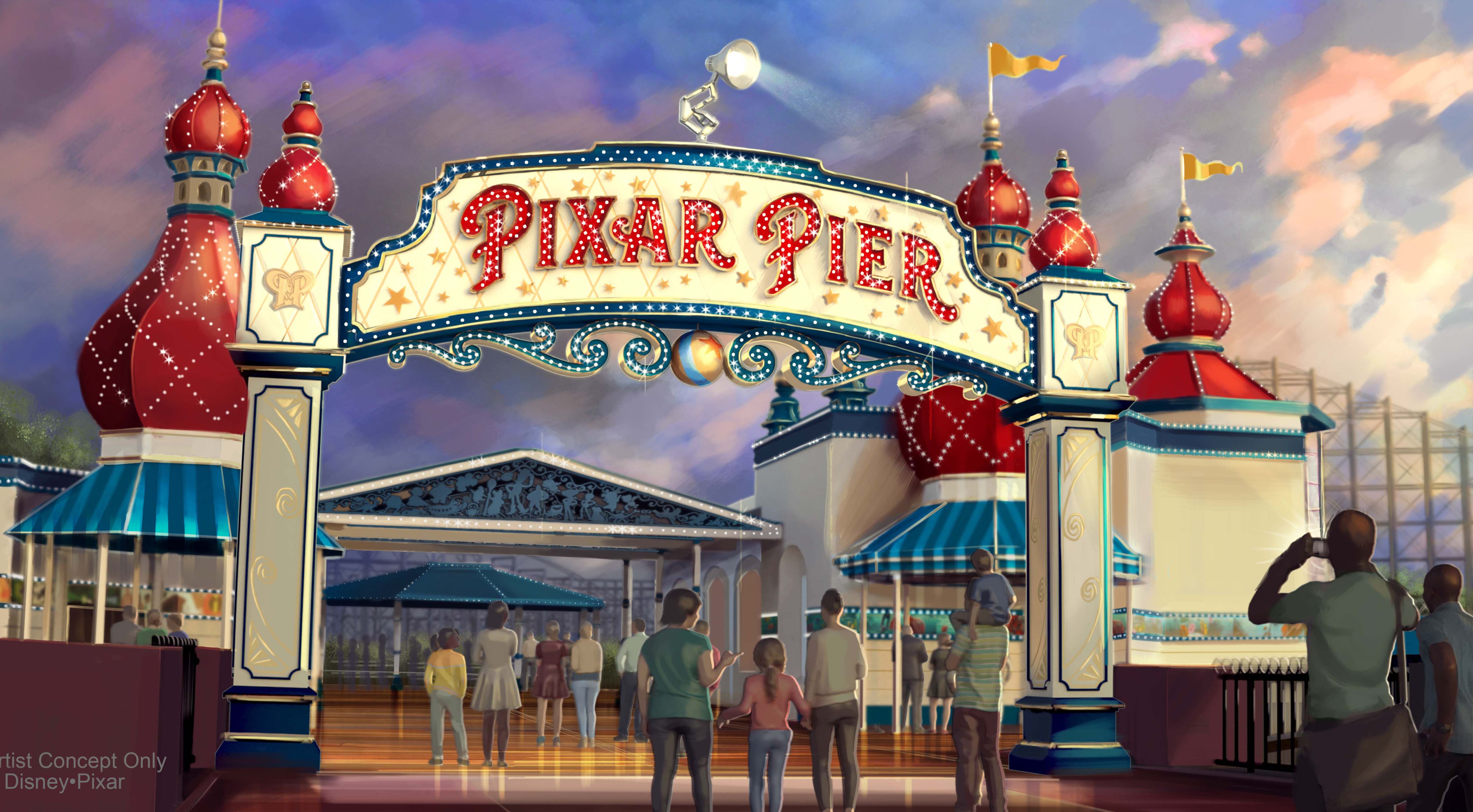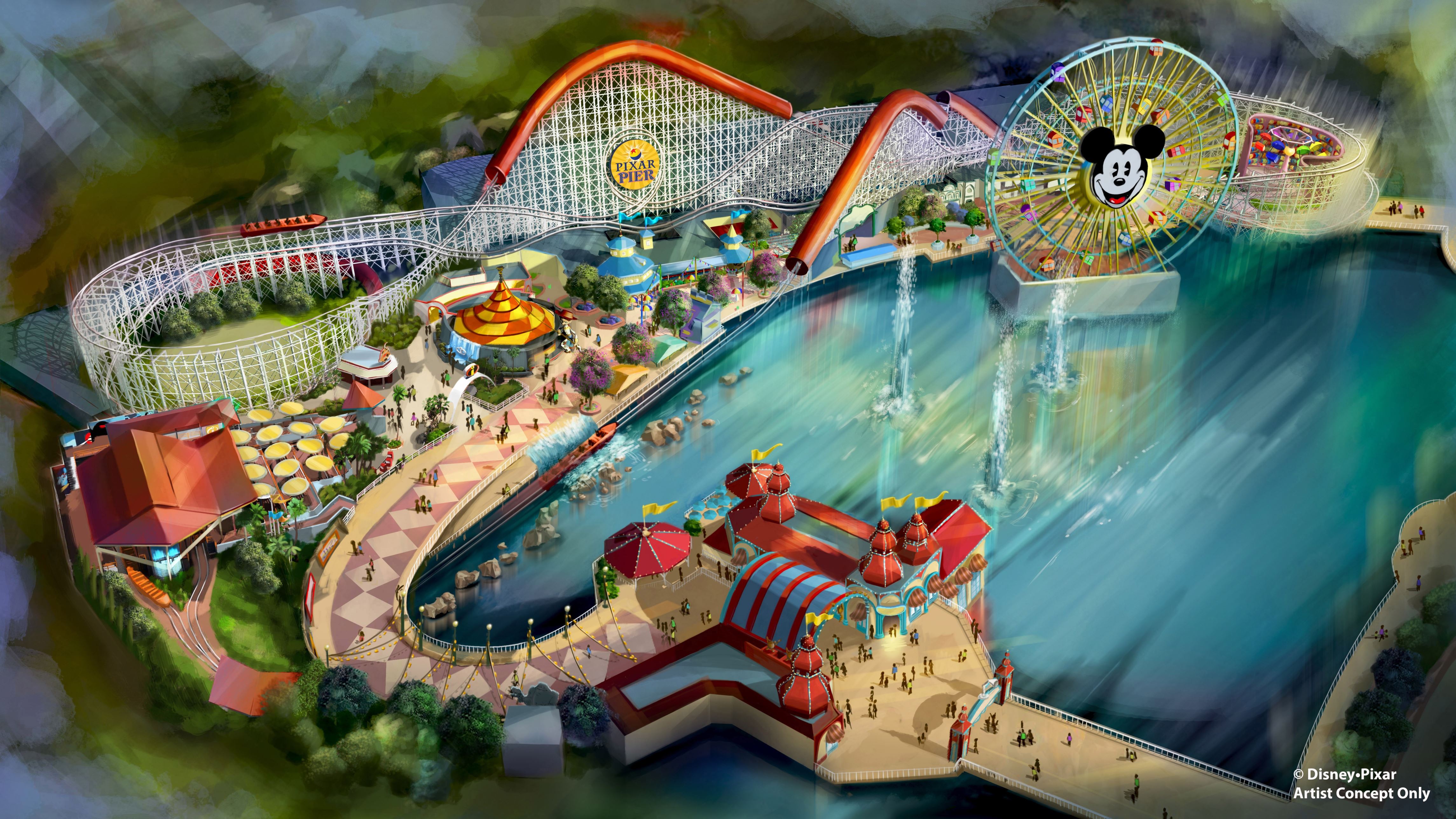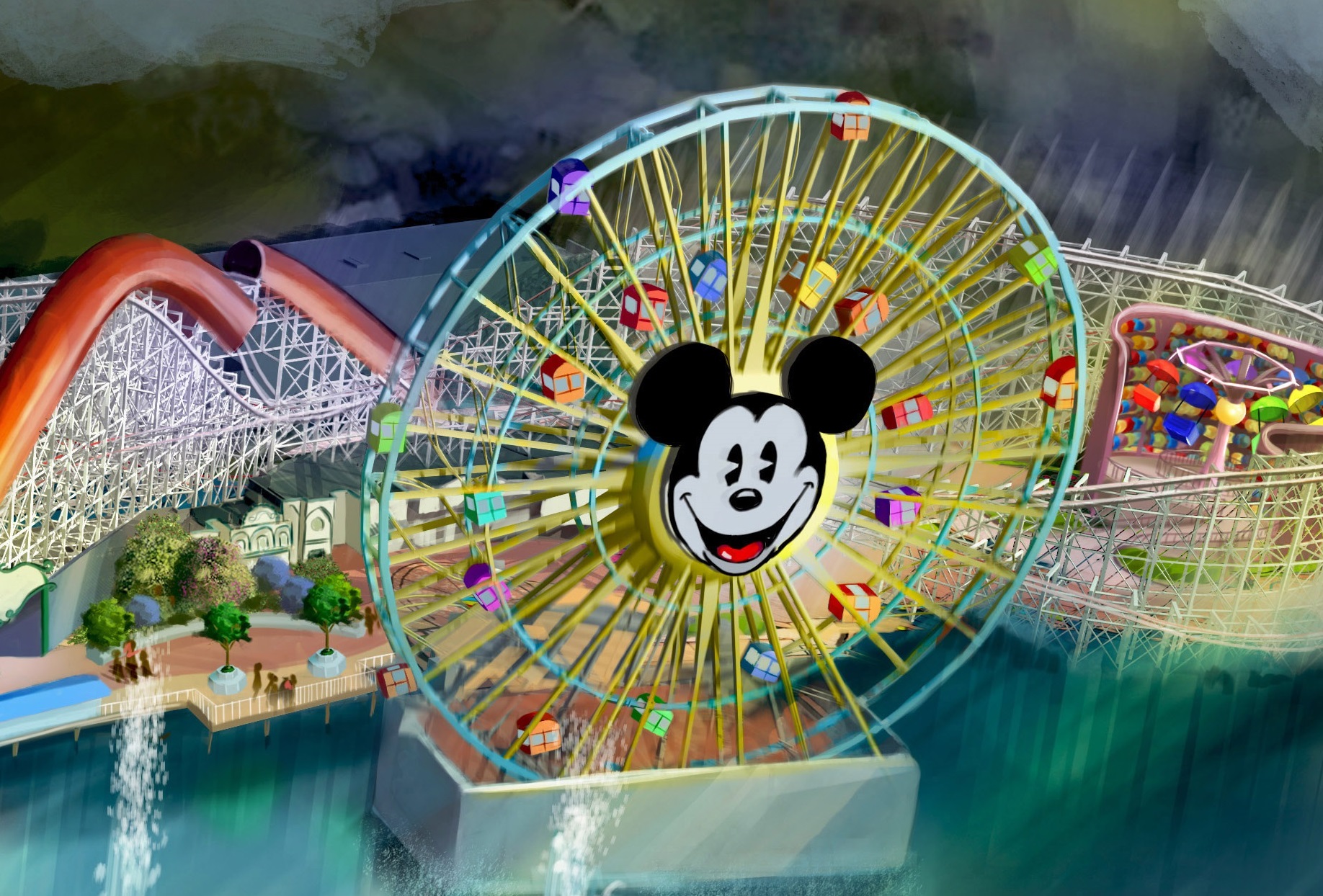 Disney's latest addition to Hollywood Studios in Orlando, Florida, U.S., includes the new Toy Story Land that will open on June 30, 2018. Based on the hit animated franchise, the 11-acre attraction invites guests to play in Andy's backyard while being greeted by his favorite toys.
We take a sneak peek at Disney World Resort's latest additions, including Toy Story Land.
(L-R) Buzz Lightyear, Woody and Jessie
Disney World
Disney Imagineers, the creative minds behind the research and development wing of The Walt Disney Company, wants guests to feel they've shrunk to the size of Andy's toys, as they enjoy two new attractions and an expanded version of an older one.
(Pictured) An artist's depiction of Toy Story Land
Disney World
Little green aliens "man" spaceships at the Alien Swirling Saucers ride, which is a teacup-style spinner. Inspired by Andy's playset from the Pizza Planet restaurant, the attraction has multi-colored light and sound effects.
Disney World
The Slinky Dog Dash is a family-friendly roller coaster inspired by the playful dachshund from the film series.
Disney World
Woody's Lunch Box is an all-new quick-service food window, serving old-fashioned soda floats and classic American fare. The menu includes BBQ Brisket Melt, Chocolate-Hazelnut Lunch Box Tart and a Monte Cristo sandwich, as well as beer and Grown Up's Lemonade, a vodka-based signature cocktail, for adults.
Disney World
Wheezy, the squeaky toy penguin, will serenade guests with his hit song "You've Got a Friend in Me," made popular in the film.
Disney World
Sarge and the Green Army Man Drum Corp will "toy" with guests, marching several times a day to interact with visitors. They'll play games such as "Sarge Says" and hold impromptu fun and interactive boot camps, where potential recruits are tested with Pixar balls and oversized crayons.
Disney World
Another attraction is Toy Story Mania!, a midway-style, 4-D shooting game with moving targets that include popular movie characters.
Disney World
Animal Kingdom
At DinoLand U.S.A. in Disney's Animal Kingdom Theme Park, Donald's Dino-Bash! is a new live-entertainment event and party that began on May 25. Guests celebrate Donald's discovery that his ancestors were dinosaurs with their favorite Disney friends – Daisy, Scrooge McDuck and Launchpad McQuack – during the day, and party with Chip and Dale (pictured) in the evening.
California Adventure
The world of Pixar comes alive on the re-imagined Pixar Pier (formerly Paradise Pier) at Disney California Adventure Park on June 23, 2018. The permanent new boardwalk has four neighborhoods inspired by Pixar stories: Incredibles Park, Toy Story Boardwalk, Pixar Promenade and Inside Out Headquarters.
California Adventure
The centerpiece of the park is the Incredicoaster, inspired by "The Incredibles" and formerly known as California Screamin'. The story goes that super-suit designer Edna Mode offered to babysit Jack-Jack but he escapes, and the entire Parr family is chasing him along the the roller coaster's tracks, which is over a mile (1.6 km) long.
California Adventure
California Adventure
In 2019, the Toy Story neighborhood will get the new Jessie's Critter Carousel. The classic boardwalk attraction is inspired by the cowgirl's wilderness friends in "Woody's Roundup" television show from "Toy Story 2" (1999).
Disneyland and Disney World
Source: Read Full Article