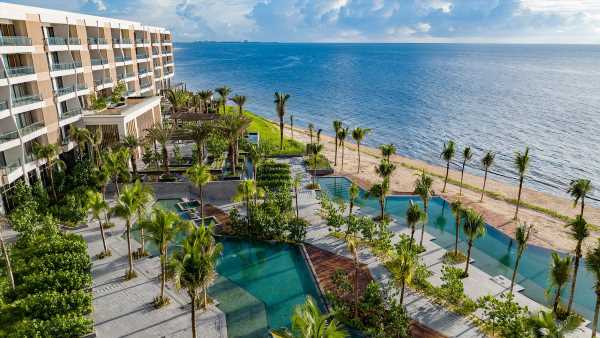 Hilton ended 2022 on a high note, with CEO Chris Nassetta telling analysts that momentum across leisure, business and group segments in the fourth quarter is carrying over into this year.
"As we look to the year ahead, acknowledging macroeconomic uncertainty, we expect systemwide top-line growth of 4% to 8% versus 2022," said Nassetta during the company's Q4 earnings call on Thursday.
He added that 2023 will be bolstered by "easy first-quarter comps due to omicron, meaningful recovery across Asia and solid growth in U.S. urban markets as group business continues to recover."
In response to questions about a possible slowdown in the latter half of the year, Nassetta told analysts that Hilton has yet to see any signs of weakening.
"We have not seen any telltale signs," said Nassetta. "We continue to see consumers shifting how they're spending their money. So, maybe they're spending a little bit less, but how they're spending it continues to be shifted more toward experiences."
Nassetta talked about other tailwinds, including the continued flow of pent-up demand from the pandemic and a ramp-up of international travel. 
Still, Nassetta acknowledged that the company's forecast takes into account a "moderate recessionary environment in the second half of this year."
Related: Hilton launches Spark, its first economy brand
For the quarter, Hilton reported systemwide growth in revenue per available room (RevPAR) of 24.8% on 2021, with RevPAR up 7.5% from 2019 levels.
Systemwide occupancy for the quarter came in just three percentage points shy of 2019 levels, according to Nassetta, reaching 67%, while fourth-quarter systemwide average daily rate (ADR) remained "robust," climbing 13% from 2019 and 14.5% from the prior year, to $151.81.
Fourth-quarter revenue increased 33% from the year before, to $2.44 billion. 
Hilton posted a net income of $333 million for the quarter, up from $148 million.
Source: Read Full Article