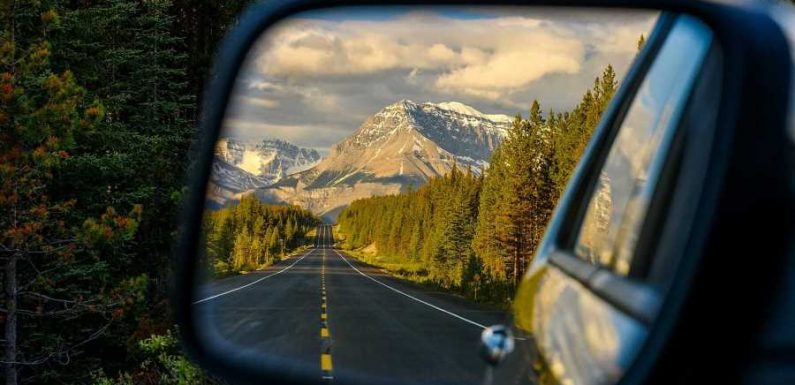 Summer travel usually means family vacations, sun-drenched beach getaways, meandering road trips, and extended jaunts to far-flung destinations like Europe and Asia. However, with a global pandemic still unfolding, those experiences might look a little different this year. Coronavirus outbreaks continue to flare up around the world, and international travel restrictions remain in place for some destinations, while other countries reopen their borders to leisure travelers.
You might be asking yourself, "Will I be able to travel this summer?" And the answer is: It depends on a number of factors, including your comfort level, COVID-19 testing, vaccination status, and where you want to go. To get a better idea of what may be in store for those who do wish to travel this summer, we turned to a handful of experts for their predictions. Here's what they had to say.
Destinations Opening Soon(ish)
Many countries and U.S. states have already relaxed their travel restrictions, while others are extending their lockdowns by weeks. Americans can now travel to an increasing number of international destinations, with more countries opening up in the near future. Even though the situation is still constantly shifting, there is more certainty now than there was a year ago, when travel experts noted pent-up demand but reluctance to book.
Last year's predictions about the popularity of domestic travel and last-minute bookings still seem to ring true now. Audrey Hendley, president of American Express Travel, previously said, "Based on these initial bookings, we expect to see more consumers opting for shorter domestic trips over longer international travels that have historically been popular during the summer months."
According to Brett Snyder, founder of Cranky Flier and Cranky Concierge, "People likely won't set their plans until closer to travel, so they can get a better picture of what the health situation will be." We just might not get a clear picture of bookings until weeks, or even days, before folks decide to venture out.
Vaccine Passports and COVID-19 Testing
Travel guidelines and procedures vary from country to country, so travelers will have to do a little extra research before planning an international getaway. And depending on their destination of choice, they might also need to get specific type of COVID-19 test within a certain time period before and during their trip. Fully vaccinated travelers can avoid quarantines or testing requirements in some destinations, and vaccine passports have begun rolling out across the globe. Many cruise lines are requiring passengers to be fully vaccinated before boarding, too.
Cleanliness As a Commodity
In order for anyone to consider traveling again, they have to feel comfortable first. "The travel industry has to convince people that it is truly safe to travel," said Dr. Greg Poland, a professor of medicine and infectious diseases at the Mayo Clinic and director of its vaccine research group. "People will be very cautious in general for some time to come." To that end, the U.S. Travel Association published hygiene guidelines formulated by medical professionals to help companies meet the public's health needs as they consider "travel in the new normal."
Regardless of the type of trips travelers end up booking, sanitation will be top of mind. "Cleanliness, hygiene, and health will be the 'holy trinity' for summer travel decision-making," said aviation industry expert Henry Harteveldt of Atmosphere Research Group.
Travel companies, including hotels and airlines, will do everything possible to implement and publicize new sanitation efforts, according to Konrad Waliszewski, cofounder and CEO of the travel app TripScout. "Hygiene will be the new buzzword pitched by destinations and travel companies," he said. "How socially distanced you can be from other people, how often everything is cleaned, and what protective measures are in place for the staff will dominate the communication for anyone trying to lure travelers this year."
Many travel brands have put these policies into practice. For example, many U.S. airlines require passengers to wear face coverings, and they have implemented new cleaning procedures, but these measures don't totally eliminate the risk. Scott Keyes, founder of Scott's Cheap Flights, noted, "Airlines are doing what they can, but ultimately, there is no way to properly social distance when flying, so it's a trade-off that each person will have to evaluate."
When it comes to lodging, Waliszewski said that short-term rentals such as Airbnb and Vrbo could outperform hotels in the near term as travelers attempt to avoid interactions with strangers. However, hotels tout new cleaning practices to their advantage. "The bigger hotel brands that are able to advertise their new hygienic and socially distancing measures will outperform all other hotels," he said. Waliszewski also expects hotels to promote mobile check-in, discourage groups in public areas, and even advertise low occupancy rates as a guarantee that guests will have more space to move about.
But companies and destinations will also have to strike a balance between safety and letting travelers have fun, according to Misty Belles, the managing director of global public relations for the Virtuoso travel advisor network. "Destinations will need to assure visitors that they are managing crowd control because the notion of social distancing is a mindset that's going to stay with us long after travel restrictions are lifted," she said. "Destinations will [also] have to show that visitors can still enjoy their visit, [and] that enough restaurants and attractions will be open that it's worth their while."
Road Trip Resurgence
Experts predict that people will still largely look to visit domestic and drivable destinations because of health and economic concerns. "We'll see more three- and four-day trips because of finances, work pressures, safety concerns, and changing school schedules," hypothesized Dr. Poland.
Trips abroad still might not be on the horizon for many Americans. According to Dr. Poland, some travelers may be wary of getting stuck overseas and not having access to the same quality of medical care, depending on the destination.
Harteveldt pointed to finances as the primary motivator, or obstacle, for many people's summer trips. "Having either lost their jobs or had their work hours reduced, many Americans…may not be able to afford a vacation," he said. For those still willing and able to take a trip, Harteveldt said, "I think more will take road trips than fly."
Companies like AmericanTours International, which specializes in U.S. and Canadian tour packages, have retooled their offerings toward briefer, customizable, road-based trips. "We are developing shorter duration packages as these have always been booked more extensively by our domestic clients," said ATI's chief operating officer, Nick Hentschel. "We are also focusing on promoting the flexibility of our platform, allowing agents to make changes and customize their trips." That flexibility is likely going to be an essential component for many travelers still worried about COVID-related travel disruptions and flight cancellations.
Wellness and Wide-open Spaces
Given how long folks have been cooped up at home, experts also suspect many travelers will gravitate toward the great outdoors. "Travelers will lean toward [driving] holidays and discovering wide-open spaces," said Hentschel. "RV and camper trips will continue to be particularly popular." Clayton Reid, the CEO of travel marketing firm MMGY Global, added, "We also expect national and state parks to experience one of the largest visitation growth periods in history, as people are clamoring to return to leisure experiences."
Meanwhile, Belles said she expects "spas, wellness retreats, and places that can help restore mental and physical well-being to also be a summer favorite." They'll provide a much-needed respite after the stress of quarantine.
Flexible Flights (For Now)
Many airlines eliminated change fees during the pandemic to provide travelers with extra flexibility, but those charges may be coming back in the near future. Travelers flying basic economy — typically the lowest class with the least expensive tickets — might have to start paying change fees if they need to switch their flights. However, some airlines have eliminated change fees for standard main cabin and upper class seats, providing more flexibility for future trips.
From Personal to Purposeful
Beyond price and safety, however, people will want to travel for personal reasons, said Chip Conley, founder of Joie de Vivre Hospitality and the Modern Elder Academy and advisor to Airbnb.
"Family- and friend-oriented travel will predominate, as it's hard to Zoom a wedding, experience a family reunion using virtual reality, or Skype a 75th birthday party," he said. "Transformational travel will also see a resurgence as people will be…looking for answers as they've had a lot of time to reflect on their lives."
Conley added, "I would bet on Hawaii or Florida before Las Vegas. People will want paradise and nature before [choosing to be] indoors with lots of people."
Summer and Beyond
After over a year of restrictions and quarantines, many Americans are excited to get back out and plan future travel in the United States and abroad. For now, the most important thing will be to keep yourself and those around you healthy, and to plan to travel when you are comfortable doing so based on your own personal concerns.
Source: Read Full Article