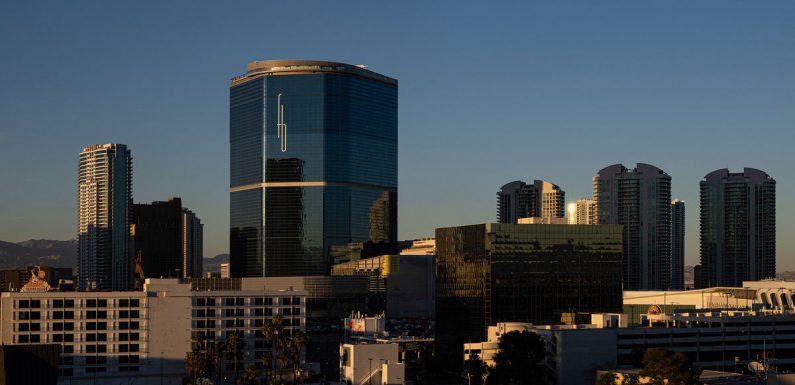 A late 2023 opening of the Fontainebleau Las Vegas is getting closer to becoming reality, thanks to a financing boost of more than $2 billion.
Developers Fontainebleau Development and Koch Real Estate Investments announced that they had secured a $2.2 billion construction loan to complete the 67-story casino-resort.
In a statement, Koch Real Estate Investments president Jacob Francis thanked J.P. Morgan, SMBC, Blackstone Real Estate Debt Strategies, Goldman Sachs, Guggenheim and Vici Properties "for recognizing both the potential of this property and the expertise of those involved in its capitalization, design and construction."
Located at the north end of the Las Vegas Strip, the Fontainebleau Las Vegas will have 3,700 hotel rooms and 550,000 square feet of convention and meeting space, as well as gaming, dining, retail and wellness components. 
The property's developers have said that they're targeting an opening in the fourth quarter of 2023. Fontainebleau Development subsidiary Bowtie Hospitality will operate the Fontainebleau Las Vegas. 
Completion of the hotel is a long time coming, with the project originally breaking ground in 2007. The 25-acre site has changed hands several times over the past 15 years, with construction remaining in limbo for much of that period.
Source: Read Full Article