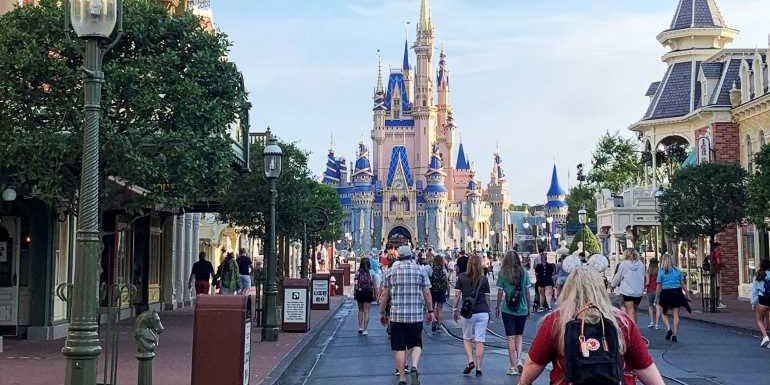 Disney World has put its Covid-19 vaccination mandate for employees on hold, according to reports.
Disney's decision follows Florida legislation that Gov. Ron DeSantis signed last week that requires businesses to allow for exemptions to vaccine mandates, including prior Covid-19 recovery.
The new Florida legislation aims to roll back a Biden administration requirement that businesses with 100 or more employees require Covid-19 vaccinations or weekly Covid testing by Jan. 4.
Florida's new legislation allows employees to undergo regular Covid-19 testing or use personal protective equipment instead of getting vaccinated.
A Disney spokesperson told Reuters that more than 90% of its Florida employees are vaccinated and that "our approach to mandatory vaccines has been the right one as we have continued to focus on the safety and well-being of our cast members and guests."
On July 30, Disney announced a requirement that all U.S. employees get a Covid-19 shot. Disney gave employees 60 days to comply.
Source: Read Full Article