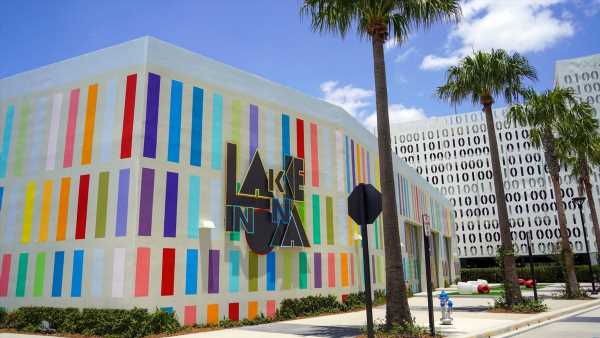 Disney has canceled plans to develop a regional campus for some 2,000 employees in the Lake Nona region of Orlando just outside Walt Disney World Resort.
The decision comes while Disney is battling Florida Gov. Ron DeSantis, who has attempted to take control of the special taxing district that governs the area where the resort sits.
Josh D'Amaro, chairman of Disney Parks, Experiences and Products, told employees in an email about nixing the Lake Nona project, the Los Angeles Times reported.
"Given the considerable changes that have occurred since the announcement of this project, including new leadership and changing business conditions, we have decided not to move forward with construction of the campus," he said. "This was not an easy decision to make, but I believe it is the right one. As a result, we will no longer be asking our employees to relocate."
D'Amaro said the company would talk with employees who had already made the move to Florida, "including the possibility of moving you back."
Disney announced the Lake Nona campus in July 2021, saying it would require most Disney Parks, Experiences and Products employees to move from California to Florida. The campus was planned to be directly southeast of Orlando Airport. 
At the time, D'Amaro cited Florida's business-friendly nature and the benefits from increased collaboration among teams as motivators behind the decision.
But the relationship between Disney and Florida has since soured. Last year, Disney was vocal in its opposition to the state's so-called Don't Say Gay law. DeSantis then accused Disney of being a "woke" corporation. He took action to dissolve Reedy Creek, but earlier this year signed a bill that instead gave him control over the district. Disney has filed a lawsuit against the state.
CEO Bob Iger addressed the situation last week during the company's financial earnings call.
"This is about one thing and one thing only, and that's retaliating against us for taking a position about pending legislation," he said. "And we believe that in us taking position, we're merely exercising our right to free speech."
Iger added: "Does the state want us to invest more, employ more people and pay more taxes or not?" 
Source: Read Full Article