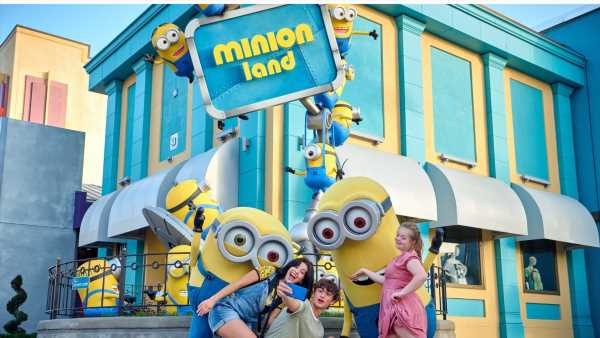 Comcast president Mike Cavanagh is looking forward to what's coming down the pike for Universal parks. Meanwhile, he was pleased with the parks' performance in the third quarter.
The parks again achieved a record level of earnings before interest, taxes, depreciation and amortization, with EBITDA up 20% to $983 million on the tails of record-setting results in the second quarter. Theme park revenue was up 17.2% to $2.4 billion. 
 "Thanks to the momentum of our third-quarter results and what we have in the pipeline, I could not be more excited about our parks business," Cavanagh said on a call with investors Thursday.
He highlighted some recent and still-to-come projects. Cavanagh said the reaction to Super Nintendo World at Universal Studios Hollywood and Universal Studios Japan "continues to be fantastic." Universal will bring the Nintendo land to Florida when Epic Universe opens in 2025.
Last week, Cavanagh visited Orlando and met with theme park leadership. He reviewed Universal's plans for a permanent horror-themed experience in Las Vegas and a children's theme park in Texas.
He also participated in a tour of Epic Universe, which he called "simply breathtaking."
That construction was a main driver of a 44% increase in capital expenditures for its Content & Experiences business unit, which totaled $884 million in the quarter.
Source: Read Full Article