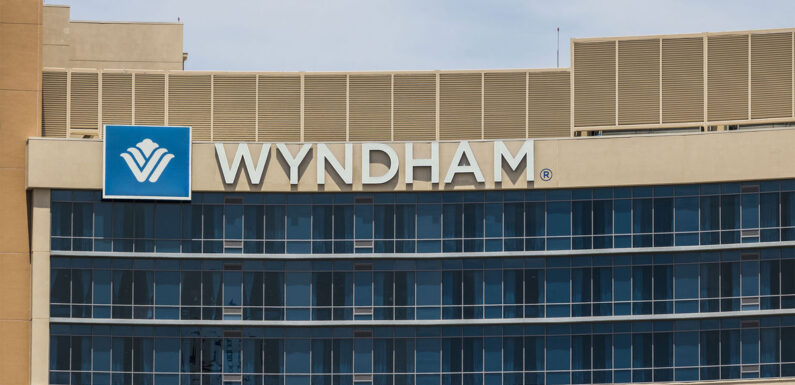 Choice Hotels International has submitted a proposal to acquire Wyndham Hotels & Resorts, with the potential transaction valued at approximately $9.8 billion.
Choice Hotels said that it has opted to take its proposal public after Wyndham decided to "disengage" from previous negotiations that have stretched over the last six months.
Reports that the two companies were engaged in talks leaked this spring.
"While we would have preferred to continue discussions with Wyndham in private, following their unwillingness to proceed, we feel there is too much value for both companies' franchisees, shareholders, associates and guests to not continue pursuing this transaction," Choice Hotels CEO Patrick Pacious said. "Importantly, we remain convinced of both the many benefits of the combination and our ability to complete it."
Pacious added that a takeover of Wyndham would "significantly accelerate both Choice's and Wyndham's long-term organic growth strategy."
Choice Hotels released additional details on the proposed deal's potential upside via a website.
Choice's 22-brand portfolio plays largely in the economy, midscale and upper-midscale price points; brands include Comfort, Sleep Inn, Quality Inn, Clarion, Rodeway Inn and EconoLodge flags. The company is also strong in the extended-stay space, with MainStay Suites, WoodSpring Suites, Suburban Studios and Everhome Suites.
Wyndham's 24-brand stable has quite a bit of category overlap with Choice. Its brands are positioned in economy, midscale and upper-midscale and include Days Inn, Super 8, Travelodge, Ramada, La Quinta and Wyndham Garden as well as in extended-stay with Hawthorn Suites and Echo Suites. The company also has a presence in the luxury soft brand space, with its Registry Collection Hotels. Within the upscale segment it has the Europe-centric Vienna House brand as well as its Wyndham Alltra all-inclusive concept.
Choice last year acquired Radisson Hotel Group Americas for $675 million.
Source: Read Full Article