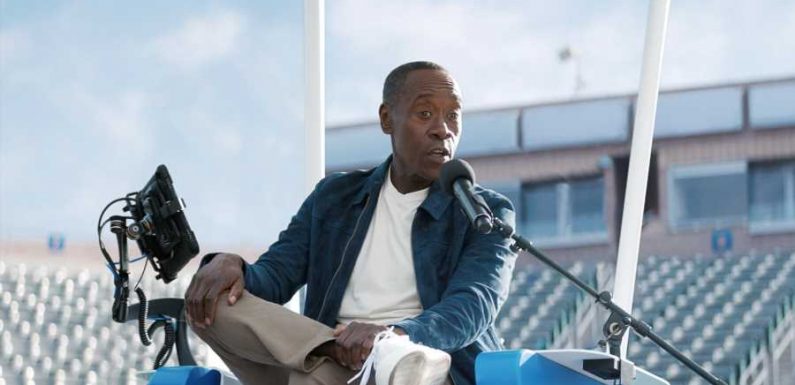 When it comes to travel inspiration, the one and only Don Cheadle has you covered. His doppelganger in his new Michelob Ultra Super Bowl commercial may have you doing a double-take, but no one else is taking in views like his in Hawaii. Just scroll through the actor's stunning sunset Instagram from earlier this week. 
Ahead of his commercial drop, the star hopped on a Zoom call with Travel + Leisure from his home in Kailua-Kona, Hawaii. Beyond having a house there, Cheadle shared that the state's necessary COVID-19 safety precautions became the deciding factor for why he and his family decided to temporarily relocate to the island from Los Angeles. 
Once things return to normal, Cheadle said that he's ready to get back out into the world and chase experiences with his wife and kids. Keep scrolling to watch the full Super Bowl commercial and find out more about the international destinations that he and his loved ones can't wait to visit. 
Travel + Leisure: First things first, did you use your own boat for the commercial? 
Don Cheadle: "One of them, yes. That was the follow yacht. No! Are you insane? We actually considered changing that line because, no, it's not my boat. But that's part of the goof, right?" 
You're in Hawaii — what are some essentials you packed? 
"That's the great thing — I didn't pack anything. We have a place here, so I just got on a plane. I don't wear any of the Hawaiian shirts and shorts in Los Angeles. All the gear is out here. It's great — getting to go in the water and snorkel, and the whales are migrating right now. They're going up and down the coast — it's just amazing. It's a very magical place. The volcano is slowly going off. Kona on the Big Island is amazing, so we're just thankful and grateful for all the time we get to spend out here." 
What would you say has been your favorite socially distanced activity? 
"I golf a lot. It's great because you can always do it in a socially distanced manner. And swimming out in the ocean — there's not a lot of people around you. That's been fun."
Can you share how the experience of travel has changed for you during this time? 
"Definitely staying masked up and all the testing that's required, especially coming to Hawaii, which is great because there are low incidents of COVID on the island, and they want to keep it that way. There are very stringent protocols that have to be followed in order to come here, and I appreciate that because they have to protect this place."
What makes Kailua-Kona makes so special to you? 
"I don't know if you've ever gotten to be in the water near whales, but it's something magical you'll never forget. It's an awesome experience. Also, the golf course — we live on one and it's great. We always have a great time out here. The best part about this place is bringing friends and family out and sharing it with them and getting to see through their eyes, especially someone who hasn't been here before. You get to vicariously live through their first experience of seeing this place. As soon as you land, your shoulders relax, you exhale, and you feel a lot of stress roll off your back — that's pretty cool." 
As far as future travel goes, what are other destinations on your list? 
"That's a good question. I don't have anything teed up. Hey, I worked in a golf reference. We're very fortunate to have this place. I'm also always looking forward to whenever I can get back to Africa. We were in Botswana last year and had an amazing trip. Africa is one of those places that's just always amazing and special, and you feel very blessed to be able to be there. That's a place I can't wait to return to when things get more back to normal." 
What was your favorite Botswana travel memory? 
"There are so many. We go as a family. It's just the four of us, and we unplug. No cell phones, no computers, no reception, no towers — you're not going to get any of that. We just get to spend time with each other and experience the country and people, and read a lot and bond. It's always a really, really magical time. Our kids are adults now, and it's rare that we all do stuff together, but the kids are completely enthusiastic and want to do it. The most special thing is being with the people that you love." 
What can fans expect from you next? 
"A couple of things are coming out this year. I'm gearing up to do my show, [Black Monday], again next month, which won't be out until the fall. "Space Jam: A New Legacy" will be out this summer. I did a movie with Steven Soderbergh called "No Sudden Move," which should be out late spring or early summer. There's stuff in the hopper — I've been a busy boy." 
Source: Read Full Article