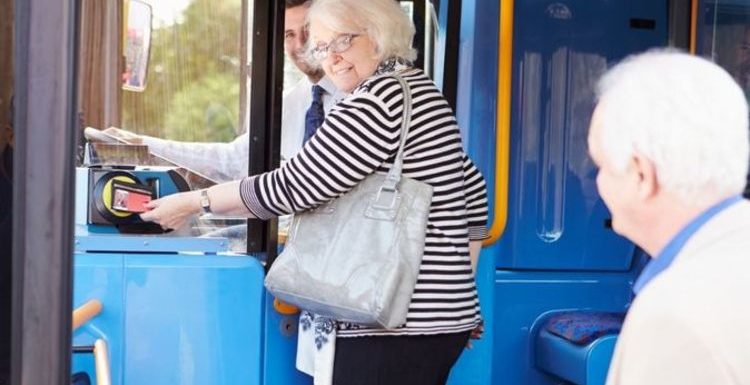 Sadiq Khan quizzed by pensioner on future of free bus passes
We use your sign-up to provide content in ways you've consented to and to improve our understanding of you. This may include adverts from us and 3rd parties based on our understanding. You can unsubscribe at any time. More info
Free buses are a lifeline for many as they enable those who may struggle to get about to carry on with their everyday lives as easily as possible. If you have reached a certain age or if you have a disability you may be entitled to a free bus pass. Here's how to check if you are eligible for a bus pass and claim one.
In the UK you can claim either an "older person's" or a "disabled person's" bus pass for free if you meet the relevant eligibility criteria.
Free bus passes can save you hundreds of pounds a year so it is well worth applying if you think you are eligible.
Group Communications Director at Just Group, Stephen Lowe, told the Mirror: "The state pension alone will not provide a comfortable standard of living so checking your entitlement for other state benefits should be as much a part of planning for retirement as understanding what your private pension and other savings will provide."
Who qualifies for an older person's bus pass?
To qualify for an "older person's bus pass" in England you must have reached the state pension age.
At the moment this is 66 years old but two further increases are currently set out in legislation that could impact your eligibility.
There is a gradual rise in the state pension age to 67 for those born on or after April 1960 and a gradual rise to 68 between 2044 and 2046 for those born on or after April 1977.
If you live in London you can also travel for free on buses, tubes and other public transport systems when you reach the age of 60.
However, this service is only free for the over 60s for travel within London.
Similarly in Wales, Scotland and Northern Ireland you can also claim a free bus pass when you reach the age of 60.
Who qualifies for a disabled person's bus pass?
You can apply for a disabled person's railcard or bus pass if you have a condition that makes it difficult for you to get around.
This condition doesn't have to be a physical health problem, those with certain learning disabilities can also apply.
A disabled person's travel pass will allow you to travel for free on buses and will give you a 30 percent reduction in rail fares.
"You're eligible for a disabled person's pass if you live in England and are 'eligible disabled'."
How to claim your bus pass
You will need to apply to your local council for your free bus pass.
Procedures can vary between local councils when it comes to administering free bus passes.
For those claiming their state pensions, they can simply enter their postcode on the gov.uk website to be provided with contact details and advice on how to apply to their local council for their free pass.
For an older person's bus pass, you can find out who provides bus passes in your local area via the Government website.
Source: Read Full Article