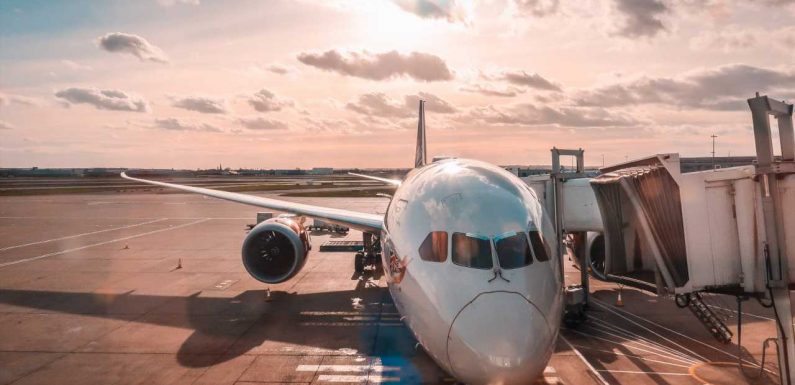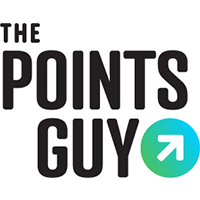 A positive COVID-19 test can throw a wrench in even the best-laid plans.
And if you're abroad and trying to get back to the U.S., prepare to stay put for a while: The U.S. Centers for Disease Control and Prevention (CDC) just announced new requirements that travelers entering the U.S. must provide proof of a negative coronavirus test. The new reentry policy affects all travelers — U.S. citizens included — and kicks in on Jan. 26, 2021.
The onus on enforcing these rules falls on the airlines. That means you won't be allowed to board a flight bound for the U.S. if you don't provide the necessary documentation, including a negative test result (PCR or antigen) or proof of recent recovery from COVID-19.
So, what do you do if you test positive and can't reenter the U.S.? Let's take a closer look at how you should plan for this possibility in light of the newest policy from the CDC.
For more TPG news delivered each morning to your inbox, sign up for our daily newsletter.
In This Post
Have a plan before you depart
First, the prospect of a positive coronavirus test should be on every traveler's mind.
And for international passengers who must fly now, it's particularly important to budget for — or purchase insurance coverage for — an unexpected quarantine should that be necessary after a positive test abroad. Keep in mind that quarantine period could stretch for days, if not weeks or longer, after the initial positive test.
"Typically, after exposure, you would have a positive result three to five days after the exposure. You can remain positive, shedding viral particles, up to 14 days [after]," said Healthline's senior manager of medical integrity, Dr. Jenny Yu (Healthline is owned by TPG's parent company, Red Ventures). "Either way, you should always wear a mask, keep a 6-foot distance from others and wash your hands frequently."
Upon recovery, you'll be required to show your positive test and a letter from a healthcare provider stating that you're cleared to travel (or have a negative test).
Related: Traveling soon? Here's where you can quickly get a COVID-19 PCR test for travel
Insurance
The bad news: Your current insurance plan — including the coverage on your credit card — probably won't reimburse you for a COVID-19 quarantine abroad. You'll likely have to opt for a premium add-on such as "cancel for any reason" coverage that has to be purchased within a certain number of days from when you made your initial trip payment.
Another option is medical evacuation insurance such as Medjet. Mike Hallman, Medjet's CEO, told TPG that, "We have not been told that this [new CDC policy] affects contained, hospital-to-hospital transports." In this case, if you become sick with COVID-19 and need hospitalization, you may be able to get medical transportation back to the U.S.
Visa requirements
Your contingency plan also needs to consider what will happen if you're forced to spend an extra week or two in another country (or however long it takes to recover and be cleared by a doctor).
For instance, if you're in a country that offers a 30-day visa upon arrival, will it expire by the time your quarantine is completed? While some hotels and resorts may help, many others won't be able to — or simply won't know the rules. Contact the local U.S. embassy for assistance.
Related: Guide to the COVID-19 vaccine passport
Where to stay
If you test positive, you'll have to find a place to stay abroad until you recover. Some hotels may allow you to extend your stay to quarantine on the property, but most that do will require you to pay out of pocket.
There may be exceptions, however. For instance, Hard Rock all-inclusive properties will provide complimentary on-site medical assistance for all new and existing reservations. This assistance not only includes two antigen tests per room (only for stays of three nights or more) but also generously covers the cost of an extended hotel stay during a necessary quarantine.
Hard Rock Hotel Cancun, Hard Rock Hotel Los Cabos, Hard Rock Hotel Riveria Maya and Hard Rock Hotel Vallarta are all eligible.
AMResorts, which has dozens of properties across the Caribbean and Mexico, announced it will also be covering the cost of quarantine (up to 14 days) should guests test positive and be unable to depart. Guests must stay at least three nights and a viral antigen test will be conducted at the property at no cost. This policy is valid for travel through March 31, 2021.
Properties such as the Baha Mar resort complex in the Bahamas have taken a different approach.
For some time now, a test has been required upon arrival. But Baha Mar will now also provide two complementary rapid antigen tests per room for guests who need a test result before boarding a flight to the U.S. While quarantine costs are not covered by the hotel should you test positive, the mandatory Bahamas travel health insurance should apply. (More on that below.)
Other hotels may follow similar procedures in the coming days and weeks as properties work with local officials and hotel management maps out a plan to keep visitors coming.
Related: On-site COVID-19 tests may be the most valuable hotel perk of 2021 — these resorts have them
Your airline may be able to help
Airlines with COVID-19 insurance
Certain international airlines offer COVID-19 insurance to passengers, usually folded into the fare. These policies differ from one airline to the next, so before you even book your next trip, considering reserving flights with a specific carrier that covers quarantine expenses. And, if you've already booked, check to see if your airline has you covered.
For instance, Etihad Airways has one of the most comprehensive COVID-19 policies. Passengers who contract coronavirus within 31 days of flying with Etihad will have medical expenses covered up to 150,000 euros (approximately $177,000) and quarantine costs up to 100 euros (approximately $118) per day for two weeks.
The cost of the policy? Nothing, since it's baked into the cost of your ticket. Additionally, if you're traveling through June 30, 2021, you can even reschedule your flight for free to a later date — no difference in fare required.
Etihad is far from the only international airline offering COVID-19 coverage, but no U.S. carriers are currently offering any pandemic-related insurance.
Leveraging airline policies
The major U.S. airlines have already done away with change fees, including on most international flights. Be aware of exceptions including on basic economy fares and itineraries that originate in certain regions.
If a change fee is waived, at the very least, you won't be penalized for shifting your flight to a new date when you're cleared to fly again. In many circumstances, however, you're not exempt from the difference in fare — which could be quite significant for international itineraries.
With that said, it's wise to reach out to your carrier immediately upon receiving a positive COVID-19 test result to see what they may be willing to do. While current policies for U.S. airlines do not allow for free changes, airlines may be more generous than usual given the regulations. And elite status may help in this case, too.
If you do want to change your flight to arrive in the U.S. before the CDC order goes into effect on Jan. 26, the major U.S. airlines are waiving the difference in fare.
Related: American Airlines streamlines new international testing requirement
Countries may have specific rules
Some countries with robust tourism and COVID-19 infrastructure have specific regulations in place in the event that you test positive. But there's also good news if you're worried about excessive out-of-pocket costs.
For instance, Aruba requires any traveler who tests positive and shows symptoms to stay in isolation for 10 days. Asymptomatic positive cases are required to stay in isolation for seven days. Most notably, hotel and timeshare guests cannot stay on property and instead will be transported to a government-designated quarantine location.
A spokesperson for the government of Aruba said, "The isolation location will not be a medical facility but rather private properties such as condominiums, villas, vacation rentals or apartments in different parts of the island, which will be covered by the Aruba [visitor insurance]."
To enter Aruba, you must pay a mandatory visitor's insurance ($30 for a stay up to 180 days for most individuals). Should a traveler test positive for COVID-19 in Aruba, that insurance policy will cover most expenses, including quarantine costs at the isolation location.
The Bahamas also requires compulsory travel health insurance up to $60 per person, per visit. Should you test positive and need to quarantine or isolate, you're covered for up to $500 per day, up to a total of $7,000 maximum.
On the flip side, some countries have strict COVID-19 policies that may end up costing you a pretty penny.
In Rwanda, should you test positive for COVID-19 upon arrival or at any time during your stay, the severity of your symptoms will determine whether you are isolated in a government-run treatment center or a hotel. Either option would be completely at your own expense. Additionally, you cannot leave Rwanda until you receive a negative PCR test result, which could take several weeks. In this case, a rapid test isn't allowed to get back to the U.S.
It's best to check with each individual country that you plan to visit to see what will be covered (or not).
Related: Everything U.S. citizens need to know about the Bahamas' simplified entry process
Bottom line
If you test positive for COVID-19 while abroad, don't expect to come back to the U.S. until you recover or get a negative test.
If you must travel now, there are a few ways to ensure you don't incur an inordinate amount of expenses while quarantining. One option is to pre-pay for the appropriate travel insurance before you depart the U.S. Another is to only visit countries or fly with airlines that offer a robust COVID-19 insurance policy. Finally, you could also stay at properties that will help out with the cost of isolation.
Remember, upon returning to the U.S. after being cleared for travel, the CDC still recommends you get tested three to five days later and stay home for a full seven days.
Featured photo by Nicky Kelvin/The Points Guy. 
SPONSORED: With states reopening, enjoying a meal from a restaurant no longer just means curbside pickup.
And when you do spend on dining, you should use a credit card that will maximize your rewards and potentially even score special discounts. Thanks to temporary card bonuses and changes due to coronavirus, you may even be able to score a meal at your favorite restaurant for free. 
These are the best credit cards for dining out, taking out, and ordering in to maximize every meal purchase.
—
Editorial Disclaimer: Opinions expressed here are the author's alone, not those of any bank, credit card issuer, airlines or hotel chain, and have not been reviewed, approved or otherwise endorsed by any of these entities.
Source: Read Full Article