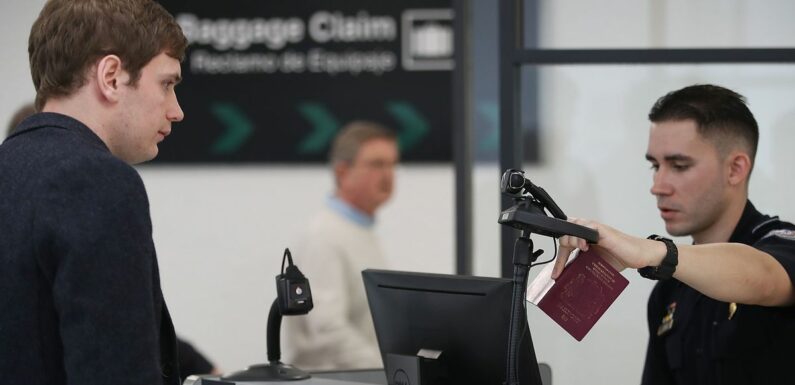 Unvaccinated Brits will be able to visit America on holiday for the first time since Covid restrictions came into force.
While the United States opened its borders to foreign nationals in November 8 2021, those travelling to the nation still had to be fully vaccinated and show proof of a negative Covid-19 test.
READ MORE: Important travel rules to know for 2023 – including new EU entry fee
Last year it eased restrictions for vaccinated Brits who were no longer required to show proof of a negative Covid test.
But, those who had not got their jabs were still left unable to travel to the US for a holiday or business.
As of Friday, May 12, Brits will no longer need to demonstrate to airlines that they have had any Covid vaccinations.
That means holidaymakers can now head back to Walt Disney World Orlando, New York or California for their dream trip.
The rule change comes as America's "Covid-19 public health emergency" officially ends.
The White House – under Donald Trump and then Joe Biden – kept the vaccination requirement in place to "slow the spread of new variants entering the country and to allow our healthcare system time to effectively manage access to care if faced with an increase in cases and hospitalisations".
Airlines and holidaymakers alike have already been welcoming the news of the relaxed rules.
A spokesperson for Virgin Atlantic, which operates a number of direct flights between the UK and USA, said: "The relaxation of the vaccination requirement for foreign nationals removes barriers for frictionless travel to the USA, our heartland for nearly 40 years.
"It will give a boost to transatlantic customer demand as a busy summer approaches. Virgin Atlantic has now resumed services to all of its 12 transatlantic destinations, including new routes to Austin and Tampa and longstanding favourites New York, Orlando and Los Angeles, with a premium, personalised experience onboard and at the airport, delivered by our amazing people."
Do you think the USA was right to keep its Covid vaccine rules in place for so long? Let us know in the comments below.
READ NEXT:
Universal Studios is getting epic new Mario-themed land and gamers will love it

'Disneyland California is so realistic it will blow the minds of adult fans'

Passport stamps could affect your next holiday and add £145 to cost

10 weird and wonderful places in the US as it drops Covid tests for Brits
Source: Read Full Article