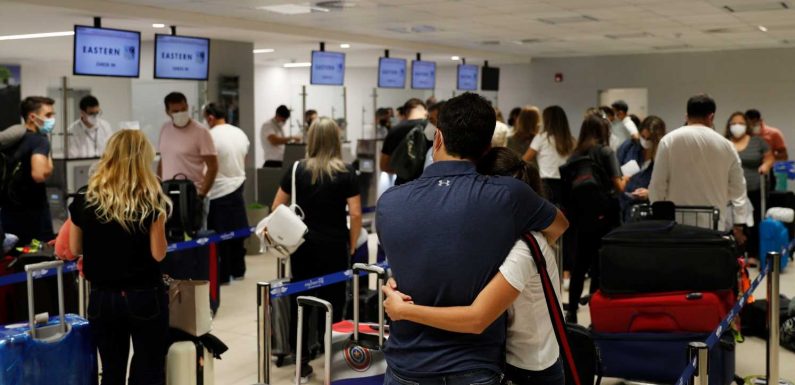 MONTERREY, Mexico — They travel thousands of miles by plane from Latin America to the U.S., in some places taking a shuttle directly from the airport to COVID-19 vaccine sites. Their ranks include politicians, TV personalities, business executives and a soccer team.
People of means from Latin America are chartering planes, booking commercial flights, buying bus tickets and renting cars to get the vaccine in the United States due to lack of supply at home.
Virginia Gónzalez and her husband flew from Mexico to Texas and then boarded a bus to a vaccination site. They made the trip again for a second dose. The couple from Monterrey, Mexico, acted on the advice of the doctor treating the husband for prostate cancer. In all, they logged 1,400 miles (2,200 kilometers) for two round trips.
"It's a matter of survival," Gónzalez said of getting a COVID-19 vaccine in the United States. "In Mexico, officials didn't buy enough vaccines. It's like they don't care about their citizens."
Come and get 'em:  Alaska to offer tourists COVID-19 vaccines at major airports starting June 1
Source: Read Full Article