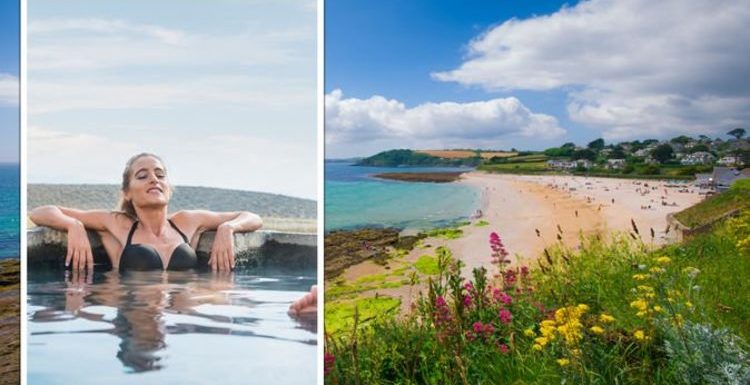 Lisa Snowdon enjoys time at wellness retreat in Thailand
We use your sign-up to provide content in ways you've consented to and to improve our understanding of you. This may include adverts from us and 3rd parties based on our understanding. You can unsubscribe at any time. More info
The best destinations to travel to in 2022 have been named by holiday specialists. Picking one destination per month for the next year, the list is full of attractive and popular countries all over the world.
The Health and Fitness Travel list of top wellness destinations for 2022 started in Antigua in January.
For February, the holiday specialists picked Vietnam as the best place to go.
The Algarve region of Portugal was the best for March, while Italy was best for April and Bali in May.
It was back to Europe in June and July, with Portugal and Austria the best destinations according to Health and Fitness Travel.
St Michael's Resort in Falmouth, Cornwall, was the place to be for August.
The experts said the height of summer was the best time to head to the Cornish coastline.
St Michael's Resort offered holidaymakers activities such as surfing and yoga.
And it was also their spa which got a mention.
On Tripadvisor, Lewis B said: "Breakfast was probably the best hotel breakfast I've had, including the best granola I think I've ever eaten! The cooked breakfast was lovely with really good quality sausages and eggs, runny poached eggs every time. Eggs Florentine was delicious, too.
"The spa was brilliant. Particularly the hot tub outside, so relaxing with lovely surroundings. Nice touch of having iced water available to drink, robes and towels were available when you arrived and a bonus of having a discount if you are staying at the hotel.
"Falmouth town is about a 10-minute walk or five-minute drive, ample parking with lots of shops, plenty of pasties and cream teas available."
And Rose wrote: "Bliss.
"Another visit to this beautiful resort and enjoying every moment. Hydro therapy pool is a must followed by facial. The food is first class and the staff are extremely welcoming and helpful.
"The hotel is in a superb position near the beach which is ideal for a quick walk after breakfast. We are already planning our next visit… four days is not enough!"
On the list of best wellness destinations for 2022, Portugal appeared again for September, followed by Spain in October and the Dominican Republic for November.
The Northern Italian Alps rounded up a year of best travel destinations for December.
Best wellness destinations for 2022
January – Carlisle Bay, Antigua
February – Vietnam
March – Algarve, Portugal
April – Italy
May – Bali
June – Portugal
July – Austria
August – Cornwall, UK
September – Portugal
October – Spain
November – Dominican Republic
December – Northern Italian Alps
Source: Read Full Article