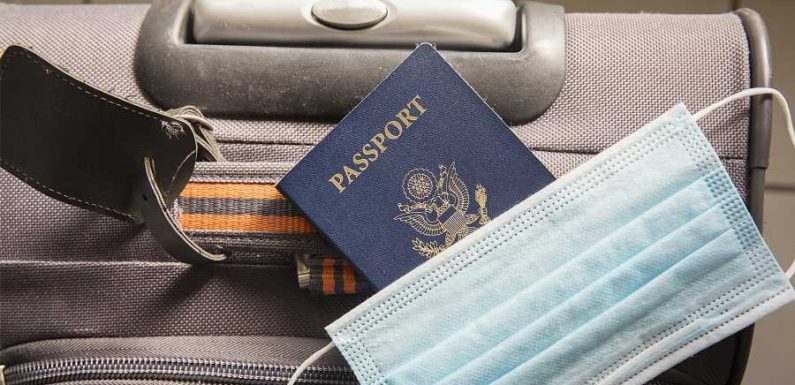 The U.S. State Department has advised Americans to "seriously reconsider" their trips overseas — one of the sharpest warnings yet against international travel — in light of the country's new testing mandate.
In a phone briefing on Tuesday, Acting Assistant Secretary Ian Brownlee, of the State Department's Bureau of Consular Affairs, told Americans to "seriously reconsider going overseas right now. If you're overseas right now, it's going to be harder to come home for a while. So be informed and be prepared."
The warning came as a new rule went into effect requiring all international travelers returning to the U.S. to show proof of a negative COVID-19 test taken within three days of their flight.
Brownlee added if American travelers do go abroad, they should have a "plan B" in case they were unable to fly home.
"This means that U.S. citizens who choose to go abroad, whether it's for a holiday or a genuine emergency, everyone needs to be prepared to be potentially seriously disrupted in their trips," he said. "If you cannot easily access a COVID-19 test or if you test positive, you will end up overseas for much longer than you planned. If that happens, you will be responsible for covering your own lodging and medical costs during that time. Please keep in mind, we know it's entirely possible to feel fine, to be asymptomatic, and still to test positive."
Over the summer, the U.S. State Department lifted its Level 4 Global Health Advisory against international travel, returning to the practice of categorizing countries on an individual basis. And while there are several countries that permit American tourists to visit, President Joe Biden on Monday reinstated a ban on most travel from the United Kingdom, many countries in Europe, and Brazil, and blocked travel for non-U.S. citizens who recently visited South Africa.
The stern warnings also come as new COVID-19 variants have been circulating in South Africa, the UK, and Brazil — the latter two having been detected in the U.S. The UK variant has been discovered in several states, while the Associated Press reported the Brazil variant was detected in a person who returned to Minnesota after traveling to Brazil.
"As these variants increase, the risks of international travel really are highlighted by the urgency that President Biden and this administration have taken to combat the virus and use all measures that we have at our disposal here," Dr. Marty Cetron, the director for global migration and quarantine at the Centers for Disease Control and Prevention, said on the call.
Alison Fox is a contributing writer for Travel Leisure. When she's not in New York City, she likes to spend her time at the beach or exploring new destinations and hopes to visit every country in the world. Follow her adventures on Instagram.
Source: Read Full Article