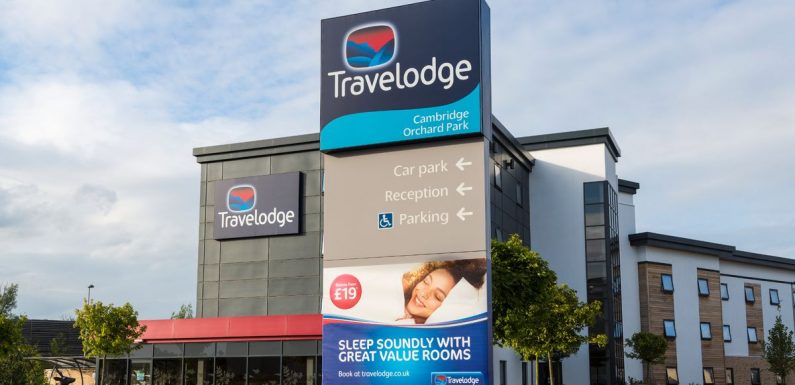 Plenty of Brits choose to start booking their holidays for the year in January hoping to snap up a cheap deal.
However, the cost of living crisis means belts may be tightened further in 2023 than usual.
We are a nation of holiday lovers through – and many will be looking for a holiday that won't break the bank.
READ MORE: Eurostar launches huge sale with tickets from £39 to Paris, Brussels and Lille
While they may not be quite so sunny, staycations boomed in popularity over the last few years and gained new fans up and down the nation.
Thanks to Travelodge, you can now bag a staycation away fro your home from as little as £6pp per night in 2023.
The hotel chain is offering up 2million rooms for £34 or less.
Some of the cheapest rooms on offer will cost you just £24 a night for a family of four.
There are a whopping 580 Travelodge hotels around the UK so there's a bit of something for everyone.
You can find spaces in British beach towns where the kids will love splashing around in the sand and getting stuck into the arcades.
Alternatively, head to a major city to stroll around the landmarks, head to free museums or see a show.
Those wanting a relaxing experience can even opt for a countryside hotel where you can head on plenty of long walks, pub lunches and boutique shops.
Some of the best spots to book include York and Oxford for culture lovers.
While beachgoers should look towards Southport, Fort William or Tunbridge Wells for some of the cheapest deals with one room going for just £24.
Kendal and Winchester are both included in the cheap dates and have plenty to offer for families.
Meanwhile anyone desperate for a weekend in London are in luck too as there are multiple Travelodge hotels in the capital.
The price of a room in the Big Smoke will set you back from £30.
Check out the other rooms on offer on the Travelodge site.
READ NEXT:
Get 2023 holidays to Spain, Portugal, Turkey and Greece from £14pp per night

Lastminute.com currently has Malta and Cyprus holidays from £95 – including flights

TUI has a huge sale on holidays from £236pp including Greece, Spain and Portugal

Ryanair selling summer flights to Spain, Greece, Italy, Portugal and more from £13.99
Source: Read Full Article