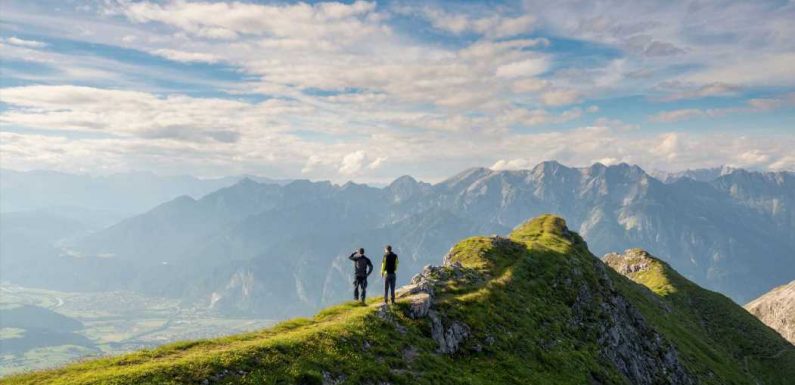 Juan Barrios, a trekking guide for Mountain Lodges of Peru, was leading a group of seven hikers through the Peruvian Andes when news of COVID-19's rapid spread reached them. The headlines, Barrios told me, were alarming to some of his clients—or, as he insists on calling them, his "friends." The night before their visit to Machu Picchu, two of those friends decided to go home early. A few days later, the Peruvian government announced it was closing international airports and instituting a national lockdown. Barrios, who has been leading trips for 30 years, hasn't guided a group since.
Like all the certified guides from his hometown of Cusco, Barrios had to undergo an expensive and lengthy course of study to get where he is and, as a result, has found it hard to pivot to other income streams.
"We live from this profession, so losing our job from one day to the other, we did not have a chance just to reinvent ourselves," he says. "Some [former guides] make food for delivery or cakes. Some sell fruits." In Barrios's case, he has been paying the bills by making cellphone holders and painting children's rooms with Disney and Marvel characters. It is a far cry from leading groups up winding mountain trails for days at a time.
Barrios's story of lost work and an uncertain future is, sadly, not unique. Contractors in the travel industry, who rely on personal networks to land jobs with larger operators and travel agents, have been hit especially hard by the coronavirus pandemic. And while it might seem like trekking guides would be able to continue working safely because most of what they do happens outdoors, regulations and closed borders have led to plummeting demand. Domestic tourism in Peru hasn't been enough of a force to keep guides on the trails. The same is true in other popular international trekking locations, from the Alps to the Himalayas.
In the states, many trekking guides have, like Barrios, dealt with sudden drops in revenue, months-long furloughs, or worse. Many have been forced to turn to alternate revenue stream. But American tourists who might have booked a tour through the Andes in the before times are now looking closer to home, and companies have pivoted their offerings accordingly. Trekking guides (at least, the lucky ones) are cautiously taking groups out again, with new pandemic-era protocol.
Megan Kennedy, co-founder of Good Trip Adventures, led a week-long camping trip to Yellowstone and Grand Teton National Parks in September for Wild Women Expeditions. She says that instead of anxiety, she felt something else in those first days guiding again: excitement.
"Wild Women didn't run many U.S. trips before the pandemic and I think this was a great opportunity to offer trips for U.S. women who could not travel elsewhere in 2020," Kennedy says. The company went from offering experiences on six continents to slowly reintroducing and focusing on domestic itineraries (international experiences are still available to book, with new flexibility, starting in mid-late 2021). It was a drastic cut in scale and scope but an opportunity to figure out a new normal.
Kennedy told me a number of factors came together to make her—and her clients—feel at ease. Now, only people who travel together can share rooms or tents, whereas people looking to avoid the single-room supplement could previously buddy up. Guides undergo regular temperature and symptom checks. Hand sanitizer flows freely. 
Many of the skills that trekking guides learned before the pandemic come in handy, too: knowing how to call a medical evacuation for a broken leg makes it easier to do the same if someone starts showing symptoms of COVID-19; being able to keep a group calm under stress comes in handy when people complain about stringent mask-wearing rules, or otherwise prove less than amenable to new regulations. "The most important thing to do as a guide is to front-load clients with information and try to prevent injury or illness from happening in the first place," Kennedy says.
It's not all easy, though. Hannah Singleton, a guide and writer for Wildland Trekking, says tasks as relatively simple as navigating an uncleared trail are now much more complicated. On the Enchanted Valley Trail in Washington's Olympic National Park, for example, she found herself having to enforce mask-wearing as she helped her group pass an obstacle. "I was helping guests take their packs on and off, and passing them under and over trees," she said. "It was a lot of close contact and added an element that we didn't have to navigate in previous seasons."
A clean, spread out camp has become Singleton's "number one priority." That is the case, too, for private trips, a trend that Singleton says is increasing—even if it doesn't make up for all the lost revenue of canceled group excursions.
For Gary Elbert, a guide with REI Adventures, which plans to gradually reintroduce domestic trips through the spring and summer, the group dynamic has been among the biggest changes. He noticed it immediately on his first trip back, a multi-day excursion into Arizona's Aravaipa Canyon Wilderness in October, after months on furlough.
"Pre-COVID-19, guests were a great deal more self-sufficient and hands-on, enjoying helping out in every aspect of a trip, like helping to cook, which created a great sense of camaraderie," Elbert says. "Guides now do most of these things for guests. This puts up a bit of a barrier to a sense of community, that can be a challenge to overcome." Still, Elbert says nature tends to work its magic even if group cohesion can't be what it used to be.
The feeling of peace found in the wilderness—what attracts people to guided treks in the first place—hasn't changed, in the face of many other shifts. "People need not just an escape, as that is ephemeral, but hope," Elbert says. "Hope that by getting back to the purity of nature, we can start to take a deep breath and remember we are in this together and what affects one of us affects us all."
As outdoor activities of all kinds— hiking, camping, bicycling—are seeing increased interest over the course of the pandemic, the trekking guides I spoke to all believe that their role is to make those experiences safer. Staying at home is still the only way to mitigate all COVID-19 risks, but guides can demonstrate how to be as safe as possible if you do decide to head into the wilderness. That guardian-type role isn't going to change because of COVID-19. It is more important than ever. 
"Guests look to their guides for best practices of how to interact with their environment, leave no trace, etc., and now guests are looking to their guides for the best practices of how to go backpacking during a pandemic," Singleton says. "We model the behavior that we want to see, and most of the time, guests learn from that." The rules on the trail and at camp may be different, but this value of having someone leading by example—and watching your back—has not changed.
We're reporting on how COVID-19 impacts travel on a daily basis. Find all of our coronavirus coverage and travel resources here.
Video: Squaw Valley Skiers And Boarders Treated With Fresh Year-End Snow (CBS Sacramento)
Large New Year's Eve Bash Held At Granite Bay Mansion

CBS Sacramento


Suspect Arrested In Deadly Davis Hit-And-Run Crash

CBS Sacramento


Sex Predator Protest In Wilton

CBS Sacramento


Sacramento Man Accused Of Bilking $219K From California EDD Debit Cards

CBS Sacramento


Wet Start To First Full Week Of 2021

CBS Sacramento


Lunch Break: Table Grapes

CBS Sacramento


Gov. Gavin Newsom Provides Update On COVID-19 California

CBS Sacramento


Approximately 100 People Attend NYE Party At Granite Bay Mansion Despite Restrictions, Authorities Say

CBS Sacramento


Wet Start To First Full Week Of 2021

CBS Sacramento


Deadly Hit-And-Run In Davis

CBS Sacramento


Vet Hospital Receives Unwanted Holiday Pets

CBS Sacramento


Armed Robbery At Sacramento 7-Eleven

CBS Sacramento


Recovery Mission On Sonoma County Coast

CBS Sacramento


From Motorhome Crash To Motorhome Investigation In Nevada County

CBS Sacramento


Deadly Crash In Davis Sunday Night

CBS Sacramento


Evening Forecast – 1/3/21

CBS Sacramento


Large New Year's Eve Bash Held At Granite Bay Mansion
At least 100 people were in attendance at a New Year's Eve party in Granite Bay despite an ongoing regional stay-at-home order, a spokesperson for the Placer County Sheriff's Office confirmed on Sunday.


CBS Sacramento



Suspect Arrested In Deadly Davis Hit-And-Run Crash
Officers have arrested a suspect in the hit-and-run that left a man dead in Davis on Sunday night.


CBS Sacramento



Sex Predator Protest In Wilton
A small community is raising a big red flag when it comes to a violent sexual predator moving into its town.


CBS Sacramento


Source: Read Full Article