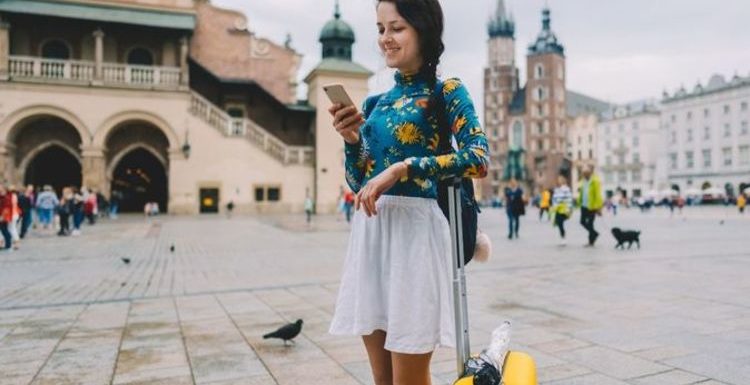 Travel: Simon Calder discusses taking PCR tests
We use your sign-up to provide content in ways you've consented to and to improve our understanding of you. This may include adverts from us and 3rd parties based on our understanding. You can unsubscribe at any time. More info
New research from William Russel has unveiled the cities, states and entire countries that will pay people to move there. Whether the country has a small population or a struggling economy, many places around the world are using financial incentives to entice new residents.
Due to the pandemic and many still feeling uncertain about international travel, a large proportion of local authorities have started to entice expats to move into new areas.
America is one country enticing people to live in their different states including Oklahoma and Minnesota.
Oklahoma, which is just north of Texas, has gorgeous surroundings and some of America's best beauty spots.
By becoming a remote worker in Oklahoma's second city, Tulsa, you could receive a grant of up to $10,000 (£7,200).
With a total population of 14,000 residents, small town Bemidji in Minnesota is offering the 218 Relocate package to prospective residents.
It includes up to $2,500 (£1,800) to cover moving expenses, a free co-working space and access to the Community Concierge Programme.
For those looking for something in Europe, Spain is incentivising skilled people to move there.
One town, Ponga, Asturias, will pay families £2,500 to help them settle in as well as an additional £2,500 for each baby born in the town.
DON'T MISS:
The six plants you should deadhead NOW – the August guide [EXPLAINER]
Michael Mosley shares top foods to 'prevent hunger' when losing weight [EXPERT]
Jennie McAlpine: How Coronation Street's Fiz dropped 3 dress sizes [INSIGHT]
Another town Rubiá, in the mountains of Galicia will help supplement people's income by an extra £80-£100 per month.
One of the highest paying countries is Switzerland, with people under the age of 45 being offered £18,000 for moving to the small village of Albinen.
To help boost its tiny population, the Albeinen council is offering adults the huge incentive, while children could also be in line for a payment of £8,000.
However, the incentive can only be claimed if you commit to staying there for a minimum of 10 years.
Italy is famed for its fantastic food and beautiful weather and has recently started offering these kinds of incentives.
Santo Stefano di Sessanio in the region of Abruzzo has started to offer grants of up to £37,000 to entice new residents aged between 18-40.
The scheme is open to EU and non-EU residents with an Italian residency card, and new residents will be expected to open a business and stay for at least five years.
Most recently joining the list is Calabria, one of the towns suffering a declining population.
See the latest Covid vaccine stats below and visit InYourArea for all the Covid vaccine latest
In fact, some have fewer than 2,000 residents altogether.
Applicants must be under 40 to apply but would be entitled to around £25,000 for two to three years.
Italy is also paying people to move there to renovate properties in areas such as Sardinia, Abruzzo and Milano.
Homeowners are expected to renovate their property in around three years or face an annual fee.
With many looking to move home, thinking about moving to a different country and working remotely might be suitable for those wanting to live abroad.
Source: Read Full Article