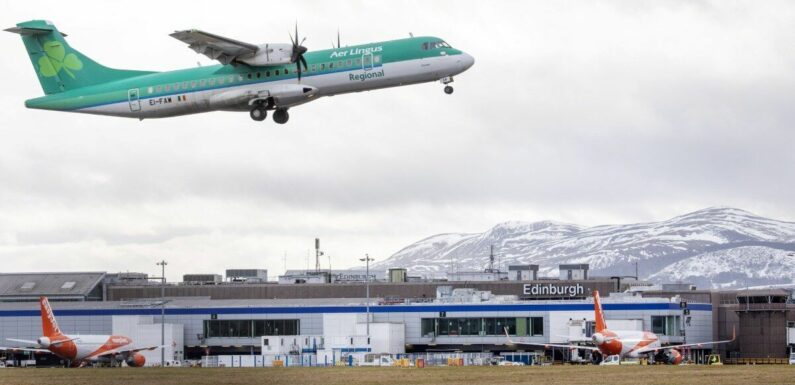 Travellers have shared the top 25 hacks they use to beat the internet and bag the best holiday deals. A study of 1,500 people who go abroad revealed 65 percent attempt a number of "hacks" each time they search online for a holiday – with 16 percent waking up early to take advantage of sales going live first thing in the morning.
Other top travel tactics include setting flight price tracking alerts, clearing their web cookies, and signing up for air fare newsletters.
But 74 percent think booking a getaway is just "a bit of a gamble" when it comes to prices.
A spokesman for FlightsFinder.com, which commissioned the research to launch its specialist "ask the expert" function, said: "Everyone wants the best deals and cheapest flights.
"The problem consumers face is deciding which hacks are actually worth the effort, and which are not. Some might even be more hassle than they're worth.
"The fact remains that the more rigid you are with your travel plans, the less likely it is that you'll grab a bargain."
Other hacks holidaymakers employ to get the best prices are to always check whether two single flights are cheaper than one return (24 percent), or using browser incognito mode to hide previous searches (23 percent).
And 15 percent search for "hidden city" or multi-city tickets – with a long stopover to squeeze in an extra day's sightseeing in a new location.
However, these hacks can cause some anxiety, as 23 percent admitted to stressing "a lot" about getting the best deal when going abroad.
On average, adults start planning a holiday overseas five months and one week before they actually take to the skies.
But 31 percent aren't very spontaneous when it comes to choosing a holiday destination.
Travellers' top priority is the accommodation (49 percent), followed by what the weather will be like (31 percent).
And arranging travel insurance (18 percent) was deemed a higher priority than picking what to pack (17 percent), according to the OnePoll.com figures.
FlightFinder has also created a quiz, to help you discover your holiday booking style – from "Travel Titan", to "Sticker-price Sucker".
The spokesman for the flight comparison site added: "There is still a huge demand for travel even though we are living through a cost-of-living crisis.
"Now, more than ever, it is essential that consumers educate themselves about the best money-saving tactics when looking for their next trip abroad, to save their hard-earned cash.
"That is why we launched our new "ask the expert" service, which guides consumers to the best deals online, essentially separating the wheat from the chaff."
Source: Read Full Article