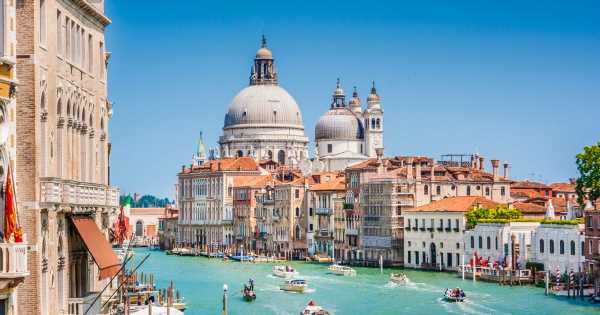 Plenty of Brits are planning a holiday in 2023 – whether that's to Europe or further afield.
After years of Covid rules and regulations when travelling most of us know to research our destination before flying.
But, while vaccination restrictions and Covid passes are being phased out in many countries there are some new rules to be aware of.
READ MORE: Cabin crew share things passengers should never do on plane such as wearing shorts
If you get caught out you may end up being refused entry to your holiday destination or fined.
Here are three travel rules to be aware of going into the rest of this year…
ETIAS e-visa
From November, most Brits will need to apply for a European Travel Information and Authorisation System e-visa.
The ETIAS pass works in a similar way to an ESTA in the US and grants you passage into the EU for three years before you must apply again.
It will set you back £6 per traveller and everyone aged 18 to 70 must pay for one.
Those under 18 and over 70 will also need an ETIAS but it will be free.
Visitors should complete the ETIAS and pay at least 72 hours before arriving in the EU.
See etias.com for more information.
Venice Entry Fee
On top of paying for an ETIAS – from November – if you're visiting the famous floating city of Venice in Italy then you'll have to pay to get in.
Later this year, a fee of between £2.60 and £8.60 will be required to get into the city streets.
The new pass is an attempt to control overcrowding which plagued the city in the years prior to the Covid outbreak.
You'll need to show the QR code you receive to enter and can pay online in advance.
Turnstiles and wardens will be on the streets to ensure you've paid and fines of up to £257 will be issued if you try and skip the rule.
Cuba rule
Those wanting to fly to the United States should double check that they are able to enter on an ESTA.
If you have visited Cuba since March 1 2011 you are no longer able to access the US on the visa waiver programme.
To enter the US you need to pay £129 for a visa and must attend an interview at the American embassy in London.
Always check the entry requirements of your destination before booking as well as any safety or health warnings on gov.uk.
READ MORE:
TUI has a huge sale on holidays from £236pp including Greece, Spain and Portugal

Ex-flight attendant shares horror stories – from Mile High Club to vile toilets

Airline pilot explains where poo goes when you use toilet on plane

Mum forced to change 'inappropriate' T-shirt at Disneyland – and not because it's skimpy
Source: Read Full Article